How Nicole Brown Simpson's Family Feels About OJ Simpson Today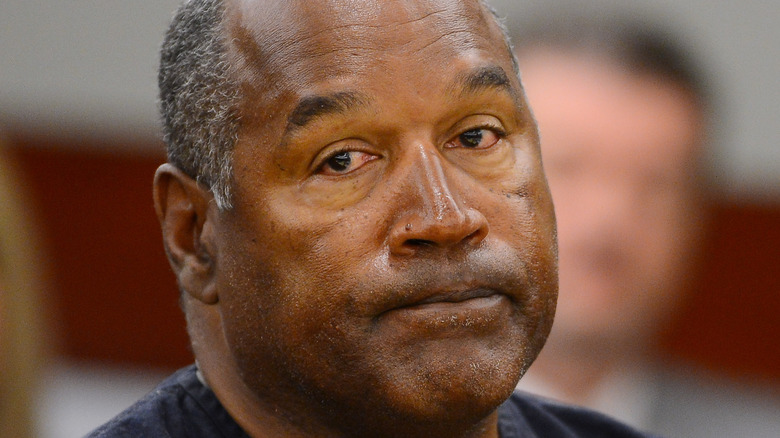 Ethan Miller/Getty Images
For a few months in the middle 1990s, the "trial of the century," as the media called it, played out on cable news channels in the United States. O.J. Simpson, a former football star and B-list actor, stood accused of murdering his ex-wife, Nicole Brown Simpson, and her companion, Ron Goldman. Simpson would go on to be acquitted of those murders, but that was hardly the end of his legal issues. According to USA Today, he would later be held civilly liable for the two deaths and ordered to pay tens of millions in restitution. He would also do time for a separate violent crime — the strong-armed robbery of sports memorabilia — for which he was convicted (via Sportscasting).
Throughout the trial and in the decades since, Simpson has been almost cavalier about the whole thing, maintaining his innocence while at the same time writing a book about his hypothetical involvement in the murders. And a surviving member of Brown's family recently made it clear that she has little to no patience for the way Simpson has acted since her sister's murder.
Tanya Brown wishes OJ Simpson would just be quiet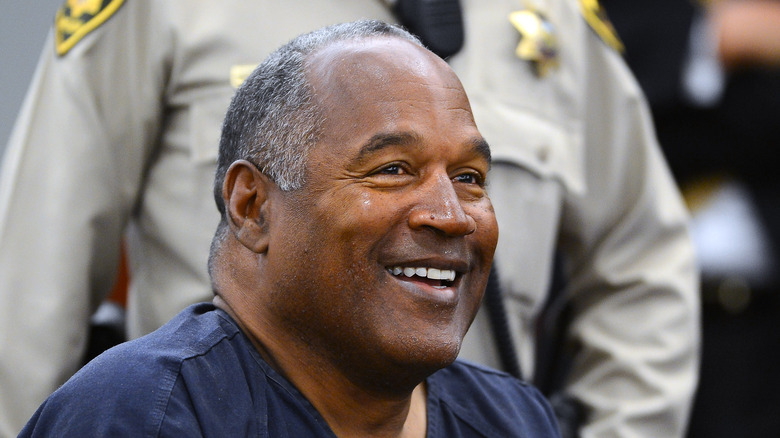 Ethan Miller/Getty Images
Back in August 2021, O.J. Simpson again made a statement about the Brown/Goldman murders that ruffled feathers. As TMZ notes, Simpson told the publication that he believed that he "might be sitting next to whoever did it." He then added another head-scratcher: "I had one suspect I told my lawyers to look at. I still think he might be involved, but I can't talk about it."
Brown's sister, Tanya, said that the former NFL star's statement was just another in a decades-long series of deflections, obfuscations, and downright lies. Specifically, TMZ said she called Simpson's statements "disrespectful" and added that he's been telling lies for so many years — to himself especially — that he probably believes them. Further, she noted that though she feels pity for him, she would like him to just keep quiet and give her family members peace to help them heal.