The Truth About Mike Tyson's Time In Jail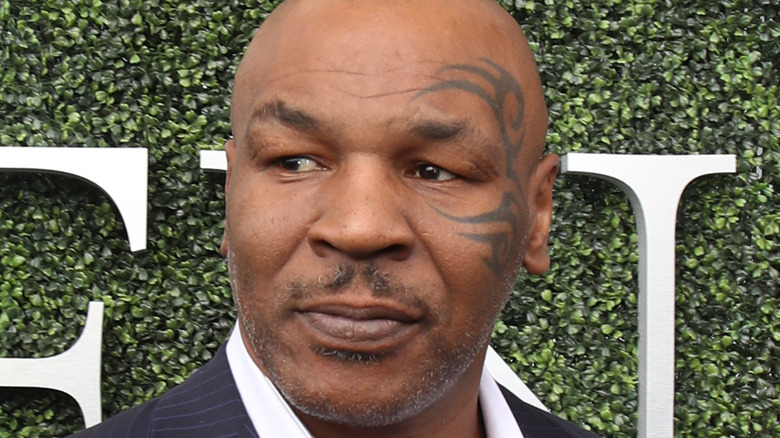 Leonard Zhukovsky/Shutterstock
In 1989, Muhammad Ali, Sugar Ray Leonard, and then-newcomer Mike Tyson were featured together on an episode of the Arsenio Hall show. Hall asked Ali who he believed would win in a match, the latter in his prime or Tyson. With hardly any pause Ali pointed to Tyson as the one who would come out victorious (via YouTube). Tyson, a life-long admirer of Ali, was visibly flattered by the appraisal of his skill in a moment that seemed to validate his rising stardom. Yet same year was the beginning of years of incidents that threatened Tyson's career. 
In 1988, allegations were leveled against him by his wife at the time, Robin Givens, who accused him of severe abuse stemming from a volatile temper (via a 1988 interview with Barbara Walters, posted on YouTube). While Tyson denied the allegation, Givens' interview with Oprah the following year brought awareness of the situation to millions of sympathetic viewers. This fed heavily into speculation regarding his rape of Desiree Washington three years later. While Tyson again denied wrongdoing on his part, citing a racially-biased judge and jury, he was found guilty (via "Today").
If you or anyone you know has been a victim of sexual assault, help is available. Visit the Rape, Abuse & Incest National Network website or contact RAINN's National Helpline at 1-800-656-HOPE (4673).
Tyson claims to have manipulated his way out of his sentence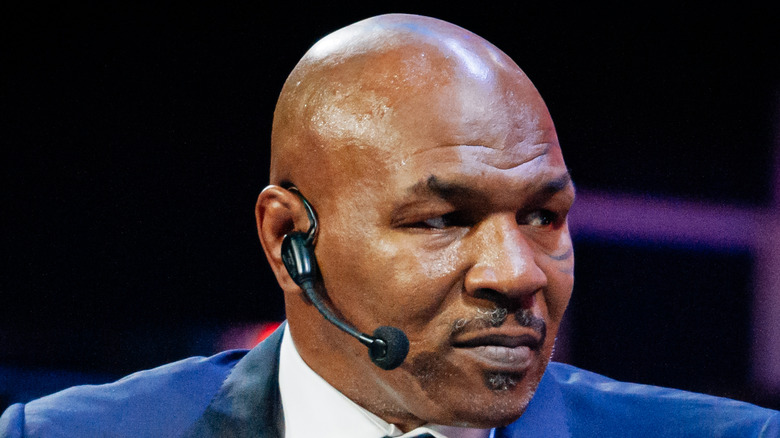 Photo_Doc/Shutterstock
Mike Tyson was ultimately sentenced to six years in prison, a major blow but substantially less than the 69 years he initially faced. In 1995, less than halfway through the sentence, Tyson was released. Per Distractify, Tyson claims that the commutation was his doing. At least at the time, parole in Indiana required one to pass the GED. After failing to pass it, Tyson chose to bypass it altogether by becoming intimate with the woman acting as his counselor. 
Sexual and financial appeals to get into her good graces apparently led her to give him a passing score (via GiveMeSport). It was not long after that he was released on parole, and while he did have to register as a sex offender, Tyson was able to return to boxing with relatively minimal difficulty. Despite all this and his 1997 biting of Evander Holyfield's ear during a bout, Tyson has since been on what many have described as a surprisingly successful redemption arc (via CNN).