The Truth About Sean Penn's Time In Jail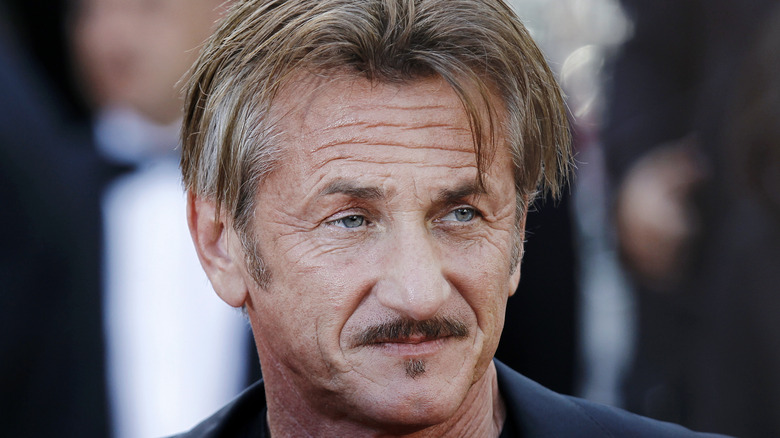 Andrea Raffin/Shutterstock
Sean Penn's infamous marriage to Madonna marked one of the most dramatic episodes of his life. The pair tied the knot in 1985, per The Things, divorcing four years later. Though Penn remains fond of Madonna (as Billboard reports, Penn told Stephen Colbert in 2018, "I love my first wife very much"), it seems to have been a fraught relationship. Amid the media frenzy during their relationship, Penn spent time in jail in 1987.
Prior to that, though, the couple starred together in "Shanghai Surprise," a 1986 comedy of critical and commercial ill-repute. During filming, Penn almost faced attempted murder charges. Penn related the sorry story to Richard Kelly, for Penn's biography "Sean Penn: His Life and Times," according to Hong Kong's The Sunday Morning Post (via The Sydney Morning Herald).
During the making of the movie, Penn and Madonna were staying in Macau. When returning to his hotel, Penn said he was accosted by a man. Together with his kickboxing instructor/personal assistant, the actor told Kelly they "grabbed the guy, ran him through the room to the balcony and hung him over — on the ninth floor."
Penn soon realized the man was a member of the paparazzi, but, police arrived and arrested the actor and his accomplice. The actor said, "Five minutes later I'm in jail, sitting on a stone floor next to my friend, and everyone's talking Portuguese."
One jail couldn't hold Sean Penn, but another did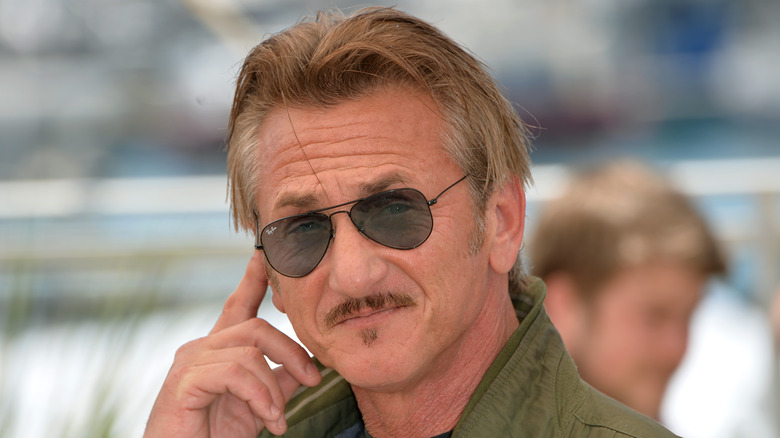 Featureflash Photo Agency/Shutterstock
A jailbreak further dramatized the incident. Per The Sydney Morning Herald, a door in the jail had not been closed properly, and the actor and his personal assistant escaped on a jetfoil to Hong Kong. No charges were announced, and the government of Portugal, of which Macau was a colony at the time, eventually granted a pardon.
This was not Penn's only jail experience. In 1987, according to the Los Angeles Times, he repeatedly punched extra Jeffrey Klein on the set of "Colors," reportedly taking offense to being photographed by Klein. For the assault and a reckless driving charge, he was sentenced to a county jail sentence of 60 days. According to AP News, the jail Penn went to was north of Los Angeles near Nevada, a smaller institution with space for up to 24 inmates. Penn reportedly paid around $50 for every day of his sentence to stay outside of LA but didn't get any special treatment. The jail's sheriff, Marty Strelneck, said at the time that the star was just another man, adding, "We're not running a hotel here."
Even so, AP News reported he and his fellow inmates had access to entertainment like TV and books, and they could make calls on visiting days (twice per week) and even wash local cars. Good behavior meant a total time of just over a month served.