The Untold Truth Of Parag Agrawal
On Monday, November 29, 2021, Twitter CEO Jack Dorsey announced that he was once again stepping down as the head of the wildly popular social media platform he co-founded in 2006. "I've decided to leave Twitter because I believe the company is ready to move on from its founders," Dorsey said in a statement, according to CNBC. It wasn't the first time he'd left the top spot of the online repository for all our anonymous ire and vitriol. After being ousted in 2008, he returned to the head honcho position in 2015. Despite overseeing the company's spectacular growth since his return — Twitter stock rose 85 percent since 2015 — Dorsey felt it was time to move on.
But there's no cause for alarm. We'll all still be able to carry out inconsequential arguments with total strangers/robots under the auspices of the company's incoming CEO Parag Agrawal. But, who is he? Let's take a look into the new guy at the helm of Twitter, where he's been, and where he plans to take the company in the future.
Parag Agrawal has been with Twitter for over a decade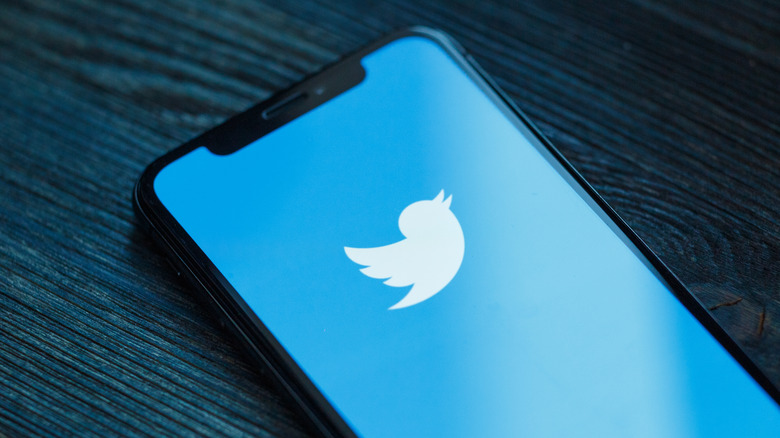 XanderSt/Shutterstock
Dorsey has faith in Agrawal to take the company in the right direction. In a statement posted to Twitter, Dorsey said that he has had Agrawal in mind to take over for quite a while "given how deeply he understands the company and its needs." And this faith in Twitter's incoming big cheese is thanks to Agrawal's years of experience with the company. He has been with Twitter for over 10 years, beginning as a software engineer and working his way up to Chief Technology Officer before taking over as CEO. "Parag has been behind every critical decision that helped turn this company around," wrote Dorsey.
Agrawal tweeted his response to Dorsey's company email, thanking his predecessor and providing a quick overview of his history at the company. He noted how there were fewer than 1,000 employees at Twitter when he came on just over a decade ago. But Twitter isn't the first tech giant for which Agrawal has worked. According to his LinkedIn profile, he has done research for big time companies like Microsoft, Yahoo!, and AT&T. Born in India, Agrawal received his PhD from Stanford University before starting his remarkable career in the information technology sector. Among his ambitious goals in the driver's seat: monetizing at least 315 million of the platform's daily users by 2023. "We recently updated our strategies to hit ambitious goals," he wrote, "and I believe that strategy to be bold and right." But will Agrawal be able to somehow convince people to pay for Twitter? We'll know soon enough.