What Bobby Shmurda's Life In Prison Was Really Like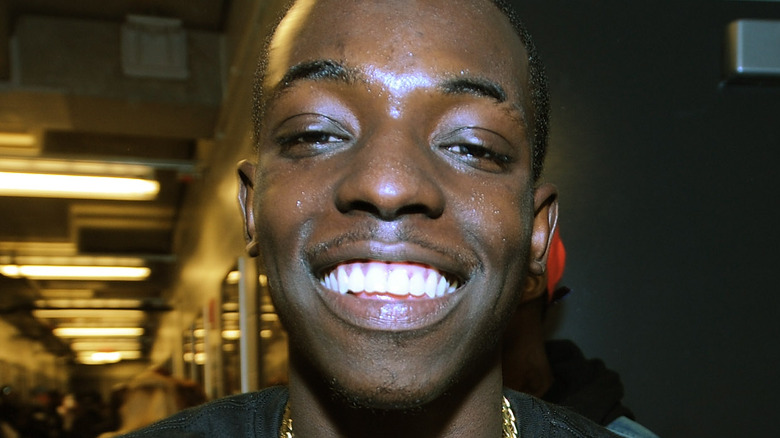 Brad Barket/Getty Images
Brooklyn-based rapper Bobby Shmurda had a quick rise to fame. In 2014, the then-20-year-old's song "Hot N***a" got extremely popular and earned him his first and only entry (so far) on the Billboard charts. The video for the song also became a viral sensation. In the video, Shmurda tosses his New York Knicks hat, and it never reappears for the remainder of the clip. But most importantly, his Shmoney Dance was another standout new craze he was credited with. Fans immediately turned it into a meme, speculating the potential whereabouts of the missing hat (posted on YouTube). He turned into a star overnight. Shmurda's fame was followed up by a record deal from Epic Records (via Complex), and he released an EP titled "Shmurda He Wrote."
Yet, the limelight just as quickly dimmed for the up-and-coming rapper when he was arrested in December 2014 and hit with a slew of charges such as murder, conspiracy, and gun and drug possession (via The Washington Post). In 2016, Shmurda was sentenced to seven years in prison (per Rolling Stone). He was released early on February 23, 2021, on a conditional release, per USA Today.
Bobby Shmurda's time behind bars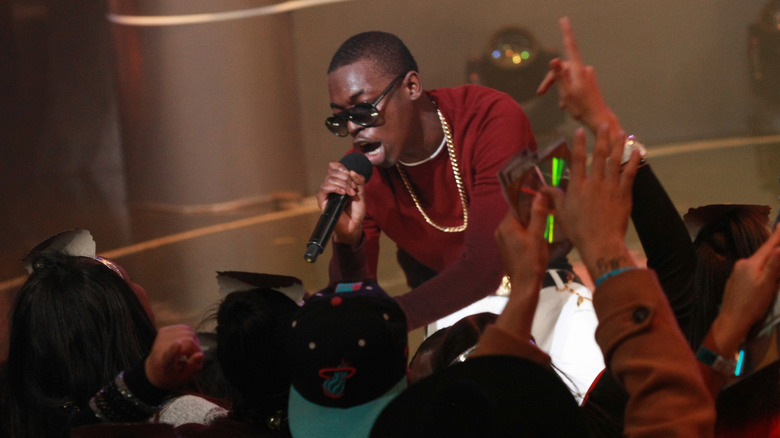 Bennett Raglin/bet/Getty Images
In his exclusive interview with GQ magazine after his release, Bobby Shmurda stated that he constantly faced racial harassment from correction officers because of his fame on the outside. He said the repeated intimidation dampened his spirits. But one day while in solitary confinement, a place he'd spend a lot of time in, he felt some newfound motivation when he read mail from a 6-year-old fan. "It was 2016, I was in the box. A 6-year-old girl wrote to me; she said I was her favorite rapper ... That just let me know the kids are watching me, and I have to be a role model," said Shmurda to GQ.
In another interview before his release, Shmurda talked about the moments during and after his sentence and his relationship with his then-label (posted on YouTube). Signed to Epic records at the time of his arrest, Shmurda stated that the company did financially support his legal fees, but he also maintained that no amount of money would've changed the outcome of his case because of his previous lifestyle.
In prison, inmates often work for low salaries. But Shmurda said at his facility, inmates, including himself, did not actually work for the money. Instead, they worked to enjoy decent shower time and make longer phone calls. When he wasn't working and had time to read to himself, Shmurda read books on law and real estate.