Here's Who Inherited Dr. Seuss' Money After He Died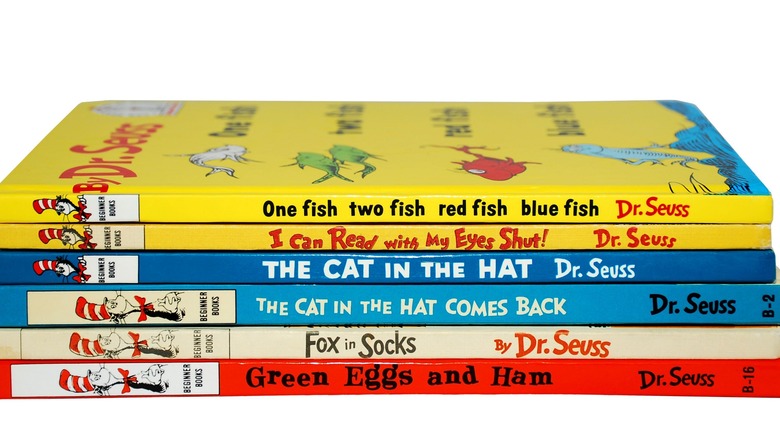 Julie Clopper/Shutterstock
Theodor Seuss Geisel, better known by the pen name Dr. Seuss, has had a widely celebrated career long before and after his death in 1991. His popularity was in large part born during World War II (via History). During the conflict, he drew anti-Axis political cartoons with an often grim emphasis on the brutality of the regimes. That being said, his depictions of Japanese-inspired characters in art mocking the Japanese Empire have drawn criticism for racial insensitivity. 
By the time Seuss died of cancer at the age of 87, he had a net worth of $75 million, while his books and the media based off of them earned hundreds of millions (via Wealthy Genius). Although he never had any biological children, he was survived by his wife and two stepdaughters (via MassLive). While the former did inherit the company until her death in 2018, the status of Seuss' wealth is less clear.
The Dr. Seuss fortune has no known heirs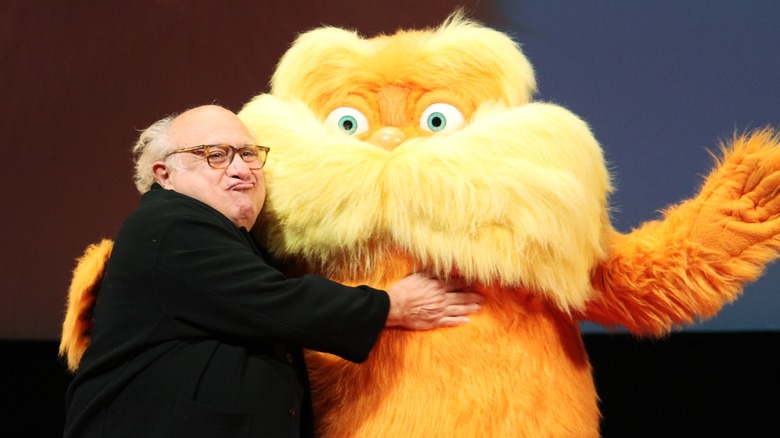 Epsilon/Getty Images
As far as the public is concerned, Dr. Seuss has no known legal heirs to his wealth. Even Audrey, despite her leadership within Dr. Seuss Enterprises in the years following the author's death, is not known to have had any true legal ownership of it (via Distractify). Instead, according to Celebrity Net Worth, the vast amount of money from book sales and the licensing of Seuss properties (i.e., Netflix's "Green Eggs and Ham" adaption, which netted Dr. Seuss Enterprises about $5 million) is believed to solely go back into the company. 
This revenue, which to this day still amounts to several million dollars annually, has been put toward fundraisers, employee salaries, promoting literacy in America, and donations to colleges and charities (via The San Diego Foundation). While his surviving family may or may not be millionaires, Seuss himself has proved to be immensely successful even now. As of 2020, he was cited as the second-highest earning deceased individual behind Michael Jackson (via CheatSheet).