The Most Streamed Artist Of 2021, According To Spotify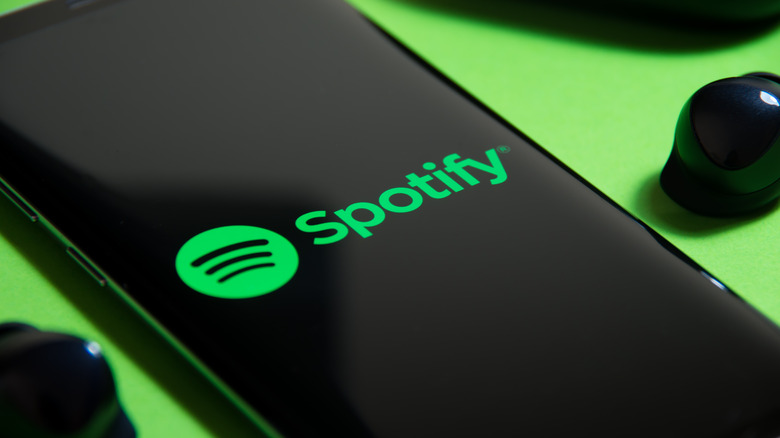 Chubo - my masterpiece/Shutterstock
As any year draws to a close, it's natural to feel quite introspective. To focus on everything we've achieved this year, pat ourselves on the back a little (and given how fraught the last two years in particular have been for us all, everybody deserves that), but also to try to think about how much more we can still achieve in the coming year.
A common way to do this is through New Year's resolutions, but they don't have the most inspiring success rate. According to a study by Statistics Brain (via Society for Personality and Social Psychology), just 9% of people in the United States who were surveyed felt that they'd achieved their resolution, of the 41% who claimed to have made one. Luckily, there are other ways to round off a year.
For instance, how about celebrating the music we've enjoyed this year? The bands and artists we most enjoy can carry us through the hardest of times, and with the advent of streaming services, they're more accessible than they've ever been. Music streaming giant Spotify, as its legions of users know, offers an intriguing roundup of everybody's listening habits with its Wrapped data. Here's the most popular artist on Spotify for 2021.
Justin Bieber, Taylor Swift, and BTS were all beaten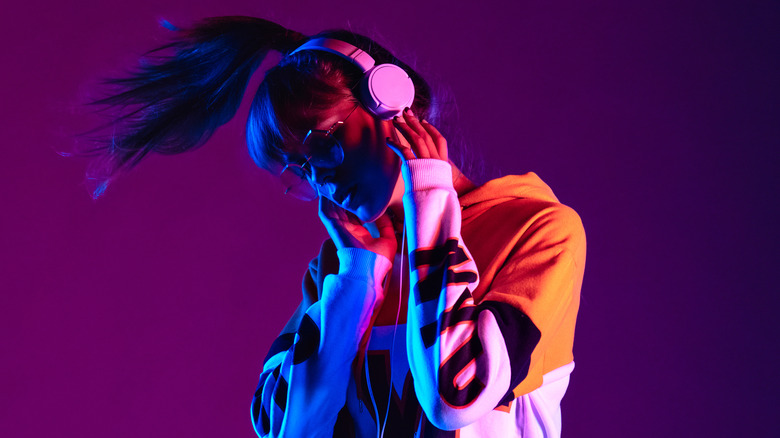 insta_photos/Shutterstock
Spotify takes its Wrapped data seriously. Whether you wanted to know that around 265 Spotify users created playlists for gardening featuring Billie Eilish or not, Spotify has given you this information, and it's too late to object now. When it comes to the countless roundups that circulate on social media, though, the big one is the top-performing artists of the year.
Canadian music icon Justin Bieber appears in both the most-played song of the year and most-played artists lists. As an artist, Spotify's data reveals, he was the fifth most streamed artist of 2021. He also features in the No. 3 spot for most streamed song globally, which was The Kid LAROI's "STAY (with Justin Bieber)." Lil Nas X's "MONTERO (Call Me by Your Name)" was the runner-up, and the most-played song of the year: "drivers license" from Olivia Rodrigo. It was streamed an astonishing 1.1 billion times.
Back to the top five most streamed artists. After Justin Bieber, Drake placed fourth, then came BTS in third. The runner-up in this category was Taylor Swift. In first place for 2021, with an outrageous 9.1 billion streams, is Bad Bunny. The Groove Cartel reminds us that Bad Bunny also took the top spot last year (though with a lesser total of 8.3 billion songs streamed), and The Weeknd's "Blinding Lights" was the most played song of 2020, with 1.6 billion plays.