The Warning Grace Kelly Gave Princess Diana About Royal Life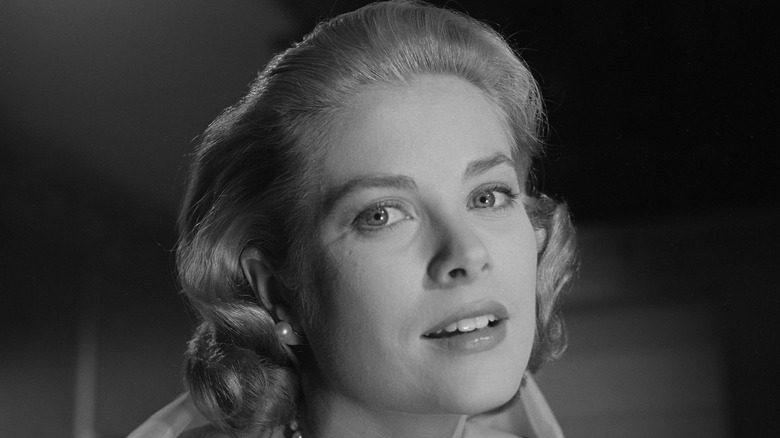 Michael Ochs Archives/Getty Images
On April 18, 1956, actress Grace Kelly tied the knot with Prince Rainier III of Monaco. The two met while Kelly was filming a movie, and from there, they corresponded through letters. Soon thereafter, news of the couple's engagement was announced, and everyone was excited to witness what was then called the wedding of the century.
Kelly had to leave her glamorous Hollywood life to focus on her duties as the new Princess of Monaco. Having the public scrutinize her every move was something new for her, as she explained that she was somewhat still able to keep her affairs private as an actress. Being part of royalty, however, was a different story. "When I married, my private life became public and I really had no privacy at all — and that was an adjustment to make," she said (via Biography).
Kelly and Princess Diana's lives as royals are often compared. During one event that both women attended, Kelly issued a sort of warning to a young Princess Diana regarding royal life.
The stress of royal life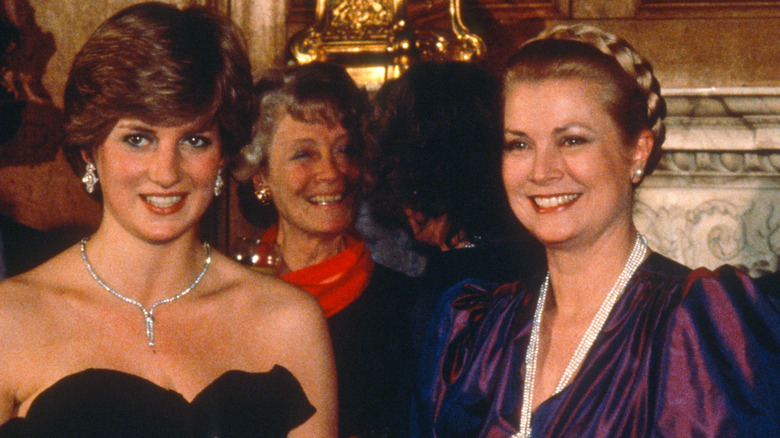 Anwar Hussein/Getty Images
In 1981, Diana Spencer's engagement to Prince Charles was announced. Just a week after on March 3, the newly-engaged couple attended a recital at Goldsmiths' Hall. Diana was just 19 years old at that time, and it was her first outing as Prince Charles' fiancée. She described that event to her biographer as a "horrendous occasion," according to Honey. "I didn't know whether to go out of the door first. I didn't know whether your handbag should be in your left hand not your right. I was terrified, really — at the time everything was all over the place," Diana said.
A reception at the Buckingham Palace followed after the recital, and it was there when then 52-year-old Grace Kelly noticed how uncomfortable Diana was. The two women stepped into the ladies' room, and Diana told Princess Grace that she was concerned about her dress, which was too small for her size (via Daily Mail). It didn't help that all eyes were on her, as she was a soon-to-be royal. The stress of the situation brought Diana to tears, and it was then that Princess Grace comforted her by saying jokingly, "Don't worry, dear. You'll see — it'll only get worse." Little did she know that those words will ring true for her.
Not even two years after that conversation, Princess Grace was killed in a car accident. Interestingly, Princess Diana had a similar fate when she died in a car crash in 1997.