Rita Moreno's Relationship With Marlon Brando Explained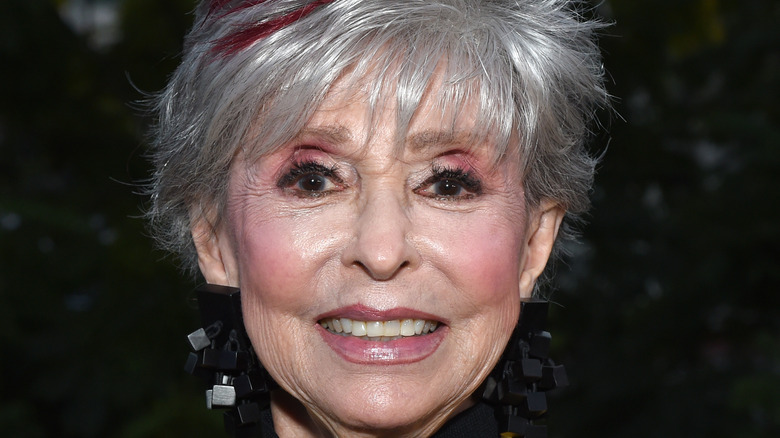 Michael Kovac/Getty Images
Icon and actress Rita Moreno has had her fair share of lovers. She had a decades-long marriage to her husband Leonard Gordon and even dated Elvis (via Biography). Despite this, Moreno told People that the great lust of her life was none other than screen legend Marlon Brando. According to Showbiz Cheatsheet, the tumultuous relationship lasted for eight years, on and off, and started when Moreno and Brando met on the set of the film "Désirée." Although the pair was engulfed in a passionate love affair, Brando openly cheated and married other women during their time together.
This, however, didn't stop Moreno from continuing to pursue him. She later dated other men to make Brando jealous (per Yahoo). Realizing she wanted no one but him, Moreno returned to Brando and discovered that she was pregnant. Moreno thought Brando would ask her to marry him, instead, he told her to get an abortion. She complied, but it ended up being botched and Moreno was taken to the hospital. Per the New York Post, Brando was more upset about losing money than the health of his girlfriend. Shortly after, in the early '60s, he left to shoot "Mutiny on the Bounty" and fell in love with his co-star, Tarita Teriipaia.
The love affair almost ended her life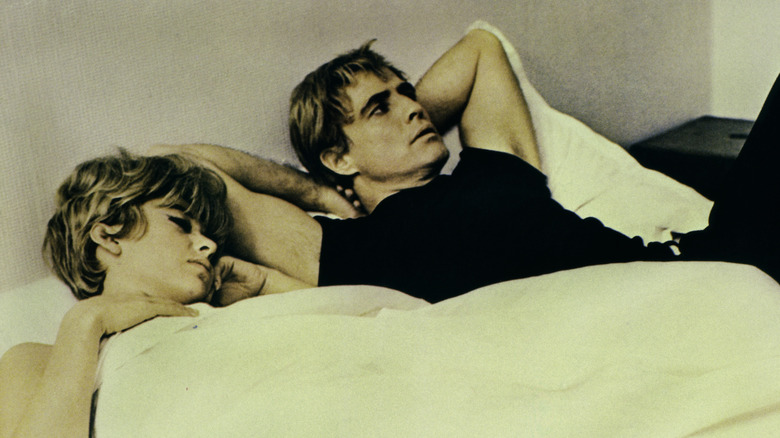 United Archives/Getty Images
Heartbroken, Moreno attempted suicide by taking sleeping pills. According to Biography, Moreno was found by Brando's assistant, who rushed her to the hospital and quite possibly saved her life. It's after this incident that a therapist asked Moreno and Brando to stop seeing each other. They agreed, and the love affair came to an end. As Moreno put it, she continued to go to therapy until she believed she had "exorcised this man from my life" (via Yahoo). The pair, however, professionally reunited in 1968. They both starred in  "The Night of the Following Day," and played lovers.
The New York Post reports that Brando made a move on the already-married Moreno, and she turned him down. Nonetheless, they remained friends for years afterward. People stated that he was welcomed into the home Moreno shared with her husband, Leonard Gordon. Per Vulture, Brando and Moreno often talked on the phone, although Brando was the one who would call. Prior to his 2004 death at the age of 80, Moreno wrote in her memoir that Brandon would call and tell her "I love you" (per InStyle). Moreno also credits him for introducing her to therapy.