Who Inherited Aretha Franklin's Money After She Died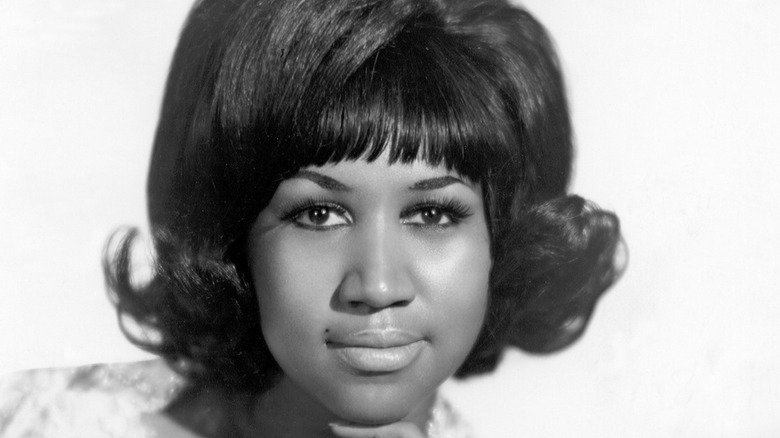 Michael Ochs Archives/Getty Images
Legendary singer Aretha Franklin, often called the Queen of Soul, died on August 16, 2018, at her home in Detroit, Michigan (via Rolling Stone). She had pancreatic cancer. After her death, her family released a statement, saying in part, "We have lost the matriarch and rock of our family. The love she had for her children, grandchildren, nieces, nephews, and cousins knew no bounds." 
In addition to their grief, Franklin's family was left to sort out the finances of her estate. According to the Detroit News, she had anywhere from $18 to $80 million at the time of her death. Her assets included real estate, jewelry, and furs. Franklin even had close to $1 million in uncashed royalty checks. Initially, it looked like this mother of four hadn't written a will. Under Michigan law, Franklin's estate would have been divided into four equal shares, one for each of her four sons if she had left no will. But soon a series of handwritten documents surfaced, including one found under a sofa cushion in her home (via The New York Times).
Aretha Franklin had four wills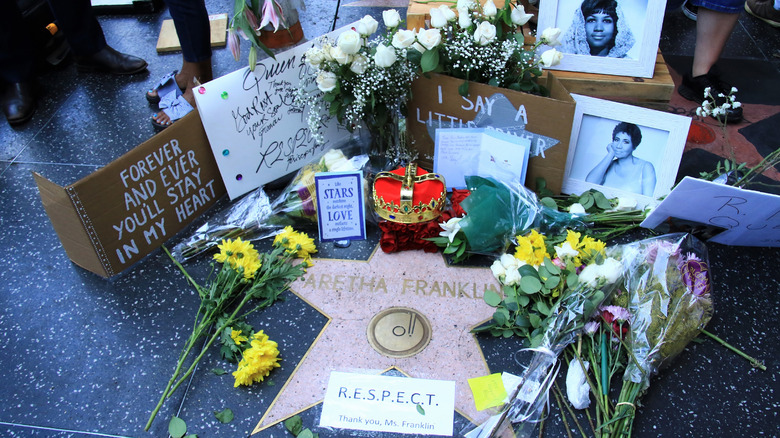 RoidRanger/Shutterstock
There were three wills found at Franklin's home, and the latest one was dated March 2014, according to the Independent. Unfortunately, these documents were hard to read because of the quality of the penmanship, the number of words crossed out, and the presence of writing in the margins. The March 2014 will gave a greater share of her estate to her youngest son, Kecalf Franklin, and her oldest son, Clarence Franklin, was to get less. But the validity of the will and the other handwritten documents would have to be determined by the court.
Franklin's niece, Sabrina Owens, had served as the personal representative, or executor, of the estate since her aunt's death. But, by January 2020, she announced plans to resign the post because of all the conflict within the family over the settling of Franklin's estate. According to a statement from Owens, she sought to "calm the rift in my family" by stepping down (via the Detroit Free Press). "My role with the estate has become more contentious with the heirs. Given my aunt's deep love of family and desire for privacy, this is not what she would have wanted for us, nor is it what I want," she wrote. Not long after this announcement, news broke that a fourth will by Franklin had been found.
Aretha Franklin's sons still fighting over the estate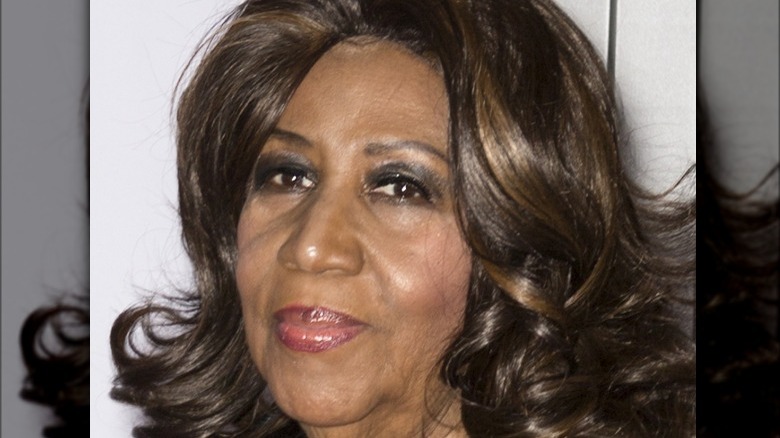 Ovidiu Hrubaru/Shutterstock
In March 2021, lawyers for two of Aretha Franklin's sons revealed a draft of a will from 2018 had been found in the office of a lawyer who had been working with Franklin on estate planning (via The New York Times). Her sons, Ted White Jr. and Clarence Franklin, had their representatives file this document and other papers with the court as the negotiations to settle the estate continued to drag on. This new will showed Franklin's intent to create a trust for her son Clarence and split the remaining assets between her other sons, Ted White, Kecalf Franklin, and Edward Franklin, and to make specific gifts to other family members. It will be up to the court to decide if this latest draft, which is unsigned, is acceptable.
While family members have been battling for control over the estate and to get their fair share, the estate had to work out a very different type of deal with the federal government. According to the Detroit News, Franklin's estate was hit with a very big bill by the Internal Revenue Service — a whopping $7.8 million for unpaid taxes from 2000 to 2007. In 2021, the estate reached a deal to make an initial $800,000 payment to the IRS and a portion of the estate's quarterly revenue would be used to pay down the debt. The deal also allowed for Franklin's four sons to each receive $200,000 from the estate while they continued their legal battle over it.