The Real Reason Rita Moreno Dated Elvis Presley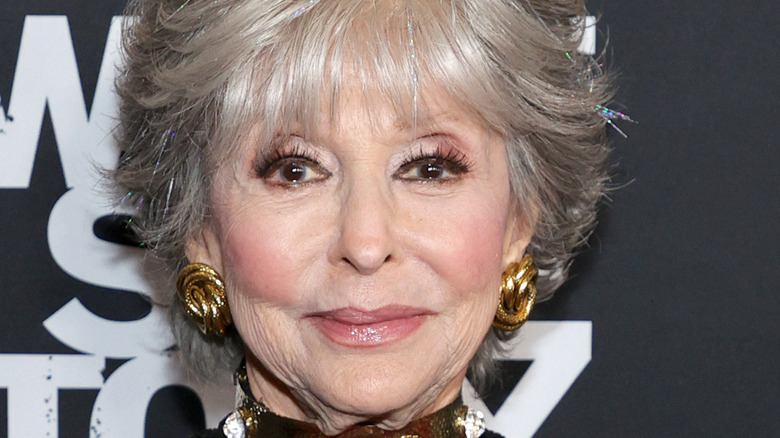 Jamie Mccarthy/Getty Images
Rita Moreno has had quite the illustrious career, starring in the original iconic film version of "West Side Story" and joining the prestigious EGOT club by winning an Emmy, Grammy, Oscar, and Tony. She also has quite the list of famous ex-boyfriends, including none other than legendary rock star Elvis Presley (via People). But Moreno didn't date the King out of love or romance: She did it for revenge.
Before dating Elvis, Moreno was in a long, tumultuous relationship with iconic actor Marlon Brando. Moreno described Brando as "the lust of her life," but the relationship was far from healthy, with the actress feeling that she could never please the "Streetcar Named Desire" heartthrob. Moreno found pairs of lingerie around their house that didn't belong to her, confirming suspicions that Brando had been unfaithful throughout their toxic eight-year relationship. Around that time, Presley's manager called Moreno, saying that Elvis was interested in a date. Moreno accepted to get revenge on Brando, successfully angering the future "Godfather" star in a move that Moreno recounted as "wonderful."
Moreno found Elvis sweet but boring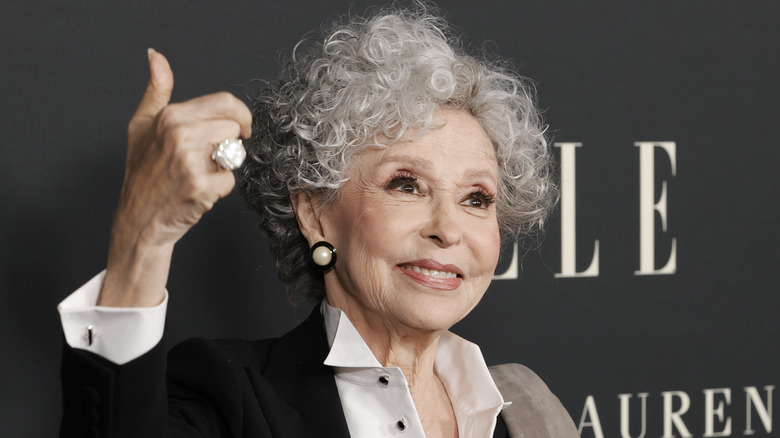 Frazer Harrison/Getty Images
So what was it like to date one of the most famous musicians of all time, the King of Rock and Roll, and one of America's first sex symbols? Boring, apparently. Rita Moreno remembered that Elvis was very sweet to her, and of course, handsome, but was not interesting in the slightest to the Puerto Rican actress (via Cheat Sheet). Their relationship lasted some three days, compared to the eight years between her and Brando.
As a plan to make Brando jealous, however, the fling was a great success. Moreno figured that there was no one on the planet that could make Brando more jealous than Elvis himself, and she was right. According to Moreno, Brando was throwing chairs when he heard the news that his longtime girlfriend was now seeing the King; little did he know that she just thought of him as a sweet, dull country boy, with no intentions of ever making their relationship more serious. Moreno has been happily married for some time, far distanced from her abusive relationship with Brando and her quick revenge dates with Elvis.