Here's Who Inherited Ed Asner's Money After He Died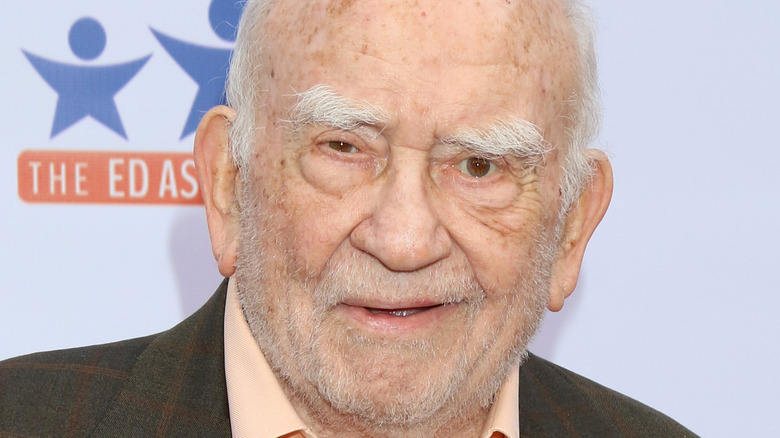 Kathy Hutchins/Shutterstock
On August 29, 2021, renowned actor Ed Asner died at the age of 91. The Advocate writes that he died from natural causes at his home in Tarzana, California. Asner had a long career in film and television that lasted 55 years, and even in the last years of his life, he was a recurring character on shows such as "Cobra Kai," "Grace and Frankie," and much more (via IMDb). Much of his early success came from his work on "The Mary Tyler Moore Show," where he played TV news producer Lou Grant (via Britannica).
Asner's performance was so well received by audiences that he was given a spinoff show centered on his character. The show ran from 1977 to 1982, and The U.S. Sun writes that he received five Emmy Awards for his portrayal of Grant. Roles of his that are recognizable to more recent generations include Santa Claus in (among seven other films) 2003's "Elf" and the voice of Carl Fredricksen in Pixar's "Up!"
Asner also lent his voice to a number of popular animated shows, including "The Boondocks," "The Cleveland Show," and more. Asner's career not only provided him with seven Emmys but also a net worth of $10 million. There is no concrete information on whom, if anyone, Asner left his money to, but there are a few likely recipients. According to The Advocate, Asner is survived by four children and nine grandchildren.
Ed Asner was a known activist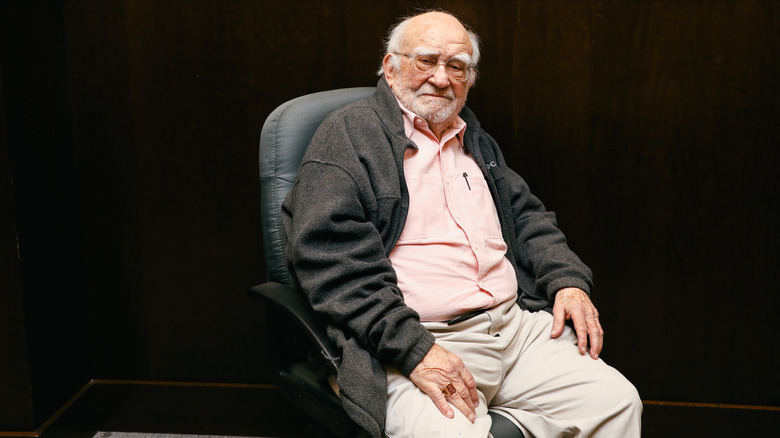 Ella Hovsepian/Getty Images
Biography reports that Ed Asner was born in Kansas City, Missouri, in 1929. He was in the military in the early 1950s before deciding to take a shot at acting. Per Variety, Asner started a stage career in Chicago. He moved to New York a few years later while still exclusively performing theater. In 1961, he left New York for Los Angeles to make his television debut. Asner subsequently starred in a variety of TV shows, including "The Alfred Hitchcock Hour" and "The Untouchables" (per Britannica). However, it was his appearance on "The Mary Tyler Moore Show" that made him a household name.
The show ran for seven seasons and led to the aforementioned "Lou Grant" spin-off. The Hollywood Reporter writes that "Lou Grant" widely differed from its predecessor. Unlike "The Mary Tyler Moore Show," "Lou Grant" was not a comedy — The Advocate reports that the show focused on social and political topics that were still seen as taboo in the late 1970s and early 1980s. They include domestic abuse, gangs, and homosexuality. In fact, Asner was a known political activist who opposed then-President Ronald Reagan's involvement in El Salvador at the time.
Asner later told Deseret News in 2003 that he believed "Lou Grant" was prematurely canceled for his decision to speak up for what he believed was right. After the show ended in 1982, his career continued to flourish, and he continued working until his August 2021 death. According to IMDb, he has several upcoming projects slated for release in 2022 and 2023.
There are several possible recipients for his fortune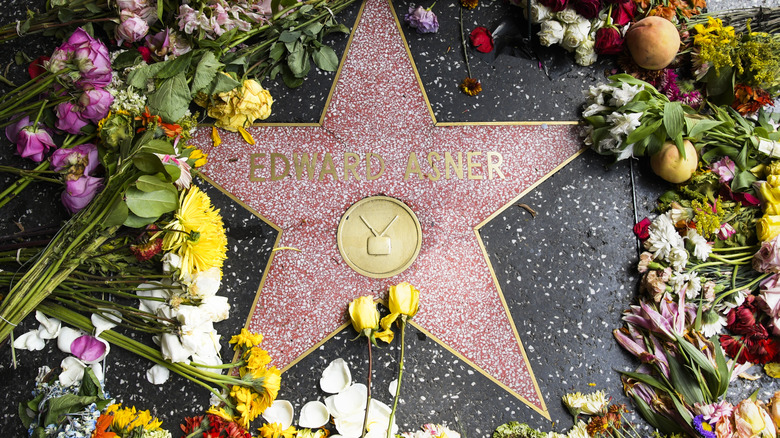 Rodin Eckenroth/Getty Images
Ed Asner was married twice in his lifetime. According to Closer Weekly, he was married to Nancy Sykes from 1959 to 1988. In 1998, he married Cindy Gilmore. His second wife became estranged for eight years until Asner filed for divorce in 2015 (via People). It's unknown when the divorce was finalized. It is possible but unlikely that either of his ex-wives would have directly received much. However, it is known that Asner and Gilmore had reached a financial settlement in 2009, before their divorce (per TMZ).
Asner had three children with his first wife — Matthew, Liza, and Kate —  and a second child, Charles, from a previous relationship. He seemed to have a close relationship with Charles, given his work with Autism Speaks in support of his son and grandson (via The Tennessean). It is possible that his children and the charity were recipients, as well as his own Ed Asner Family Center (per Rock Cellar Magazine) and/or the many other charities he has been involved with (via Look to the Stars).
Other conceivable groups would be those in support of workers in the entertainment industry. Asner was president of the Screen Actors Guild from 1981 to 1985 but afterward became embittered toward the organization and how it treated workers. In 2020, he joined a lawsuit against the union and the damaging changes made to its health coverage (via NBC News). While the lawsuit itself was dismissed after his death, Asner may very well have left behind some amount of his wealth to support his fellow actors.