What Lil Wayne's Life In Prison Was Really Like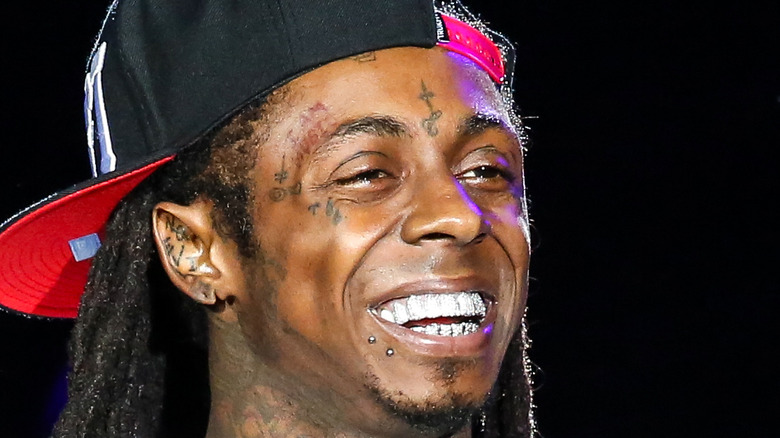 Kyle Besler/Shutterstock
On December 11, 2020, renowned rapper Lil Wayne pleaded guilty to a federal gun charge in Miami, an offense which carried the possibility of a decade behind bars (via United States Department of Justice). The previous year a search warrant was executed after he flew privately to the city from California, when a bag of his was found that contained the firearm and ammunition in question in addition to small amounts of several drugs. As a convicted felon, he was not allowed to possess the firearm, reported The New York Times.
While outlets like the Tampa Bay Times predicted he would receive a far lesser sentence, this was not Wayne's first encounter with the law for this charge. In 2010 he served eight months of a one-year sentence at Rikers Island for possession of his manager's pistol (via The Guardian). Given that this is one of the most infamous of 21st century America's prisons, one would expect this to have been an exceptionally difficult experience for the artist, but according to his own account it seems to have been less imposing than one might imagine.
Prison had an impact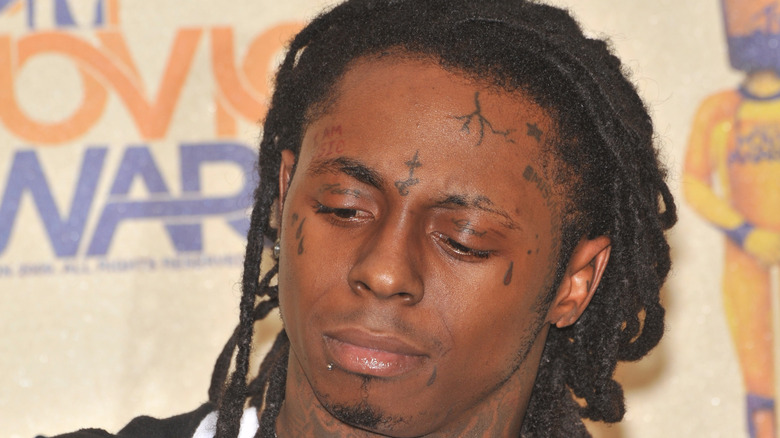 Featureflash Photo Agency/Shutterstock
To spend any amount of time at Rikers is certainly not a trivial thing, and Wayne admits that much when discussing this chapter of his life in his 2016 memoir "Gone 'Til November: A Journal of Rikers Island." However, as NPR reports, he was able to generally keep to himself and avoid the hazards of life in prison. Details of his experience, according to Page Six, include "officiating" a marriage between two inmates, being visited by peers including Kanye West and Drake, and doing his best to compose new work. 
That's not to say he was unaffected by the prison experience itself, as he expresses how demoralizing and uncomfortable the atmosphere was, elaborating in his book that he witnessed "a lot of spirits get broken" by their incarceration (via The Undefeated). Meanwhile, during one visit, Drake admitted he slept with Wayne's girlfriend. The two rappers remained friends afterward, but objectively Wayne was still hurt by the revelation (via Vibe). In 2021 Wayne once again faced imprisonment for illegal possession of a firearm, when in January he instead found himself among the federally-charged individuals pardoned by then-President Donald Trump (via BBC).