Here's Who Inherited Colin Powell's Money After He Died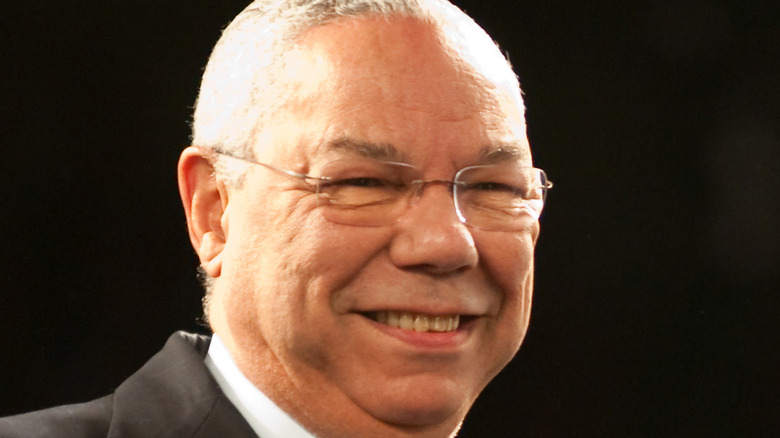 Randy Miramontez/Shutterstock
In 2001, Colin Powell made United States history when he was appointed the first Black secretary of state under the Bush administration. He served in this capacity until 2005 when he retired at the age of 68, after having previously spent much of his life (1958-1993) in the military. From 1962 to 1963, he briefly participated in the Vietnam War, where he received a serious foot injury from an enemy trap, and after his recovery was tasked with investigating the infamous My Lai massacre (via History).
In the following decades, he served under Presidents Ronald Reagan and George H.W. Bush, under whom he became the national security advisor and a four-star general, respectively. Even after Powell retried from official government life, he continued to be an active voice in politics, publicly voicing his views on the subsequent administrations. In October 2021, Powell died of COVID-19-related complications. While he was vaccinated, several previous medical conditions resulted in his immune system becoming compromised.
Powell's family could inherit millions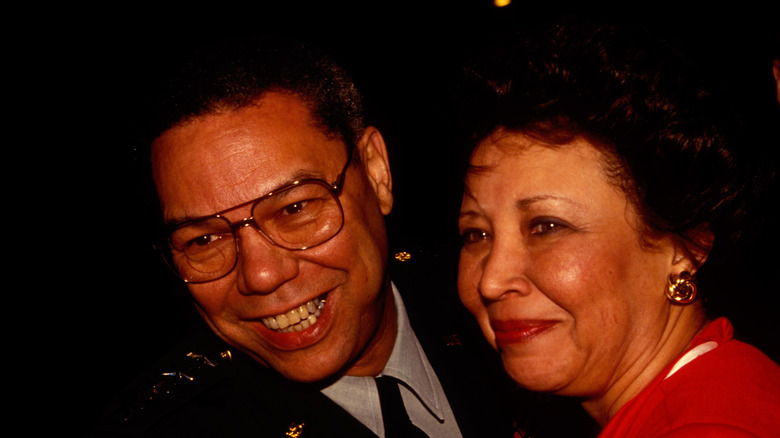 Bart Sherkow/Shutterstock
Colin Powell is survived by his wife, three children, and four grandchildren. Powell was married to his wife Alma from 1962 until his death, meaning that she and all of his descendants, with whom he had no known quarrel or estrangement from, will likely inherit the wealth he accumulated over the years. While his White House positions earned him a healthy six-figure salary, he continued to speak at events and served in lead positions with several companies. 
The former alone led to his wealth climbing to an astonishing $28 million by 2001 (via The New York Times). By 2021, Powell's total net worth had climbed to an amount as high as $60 million. While Powell had a seemingly loving relationship with his family, organizations such as the NAACP, Aid for the World, and Smile Train are among a number of charities that he contributed to in life and, afterward, may have similarly benefited from his patronage (via Look to the Stars).