The Real Reason Disneyland Has Cats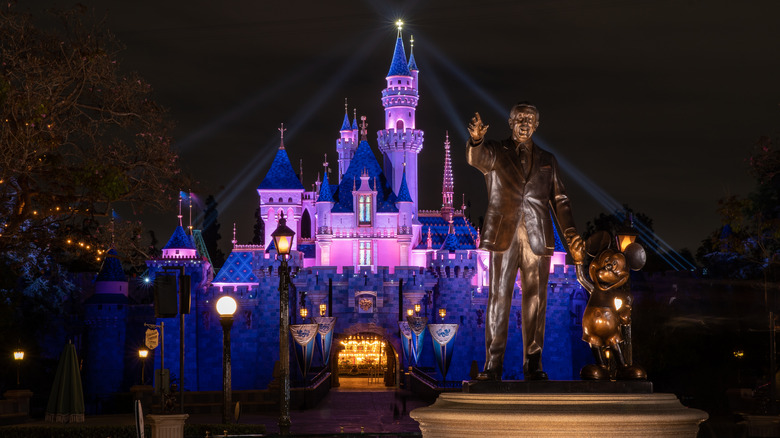 Handout/Getty Images
The happiest place on earth is home to magic, imagination, and surprisingly, an estimated 200 cats (via The Cats of Disneyland). As the story goes, the year was 1955 and Walt Disney wanted to create a walkthrough attraction inside Sleeping Beauty's castle. When he visited the castle to start the planning process, Disney found several flea-infested feral cats who had made their home inside (per Disney Addicts). Knowing that getting rid of the cats would be a PR nightmare, he decided to adopt the cats out to cast members. Disneyland, however, still had plenty of other cats roaming around the park's grounds. What could be done about those?
Per Inside the Magic, it was decided that the rest of the cats would stay and act as pest control. The outdoor theme park, full of nature and food waste, was having a rodent problem. The cats kept to themselves and mostly came out at night to hunt mice. Thus, they were deemed as harmless. But first, they were captured and neutered to keep the population under control.
According to SFGATE, the Disney cats are pretty well taken care of. Feeding stations are located throughout the park, and they receive veterinary care when needed.
The Disneyland cats are technically not feral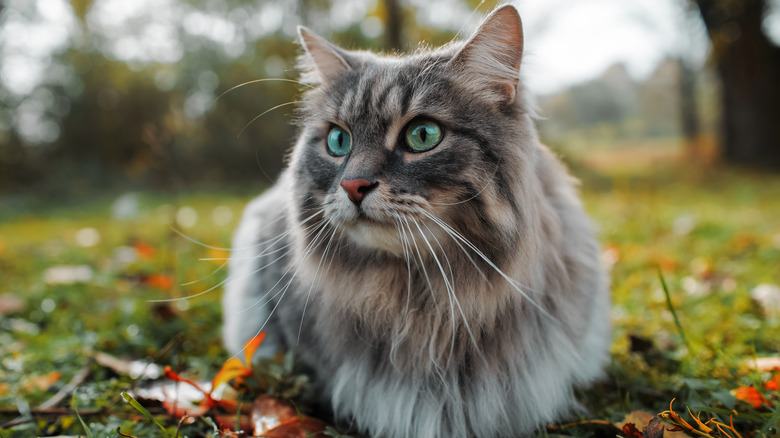 Sergio Photone/Shutterstock
Per The Cats of Disneyland, if they start getting too comfortable with guests or if a litter is accidentally born, they are once again adopted out to cast members. SFGATE reports that despite being referred to as feral, this is an inaccurate description. Feral cats, by definition, are uncontrollable and wild. The Disneyland cats no longer fit into this category. Though most still come out at night, many of them like to make an appearance around the Hungry Bear restaurant, Smokejumpers Grill (formerly the Taste Pilot's Grill), and White Water Snacks (via Disney Addicts).
Despite this, Inside the Magic reports that guests are not encouraged to feed, pet, or get too close to the cats. Photos, however, are more than okay.
The Disneyland cats have amassed a large social media following. Currently, an Instagram page dedicated to them has over 100,000 followers. Moreover, Insider states that some of the cats have names, like Francisco and Ned. Although the Disneyland cats have achieved a bit of fame, Disney Tourist Blog writes that cats have also been seen at Walt Disney World as well as Disney's international parks. It's unknown if they receive the same treatment as their California counterparts.