Here's Who Inherited Dusty Hill's Money After He Died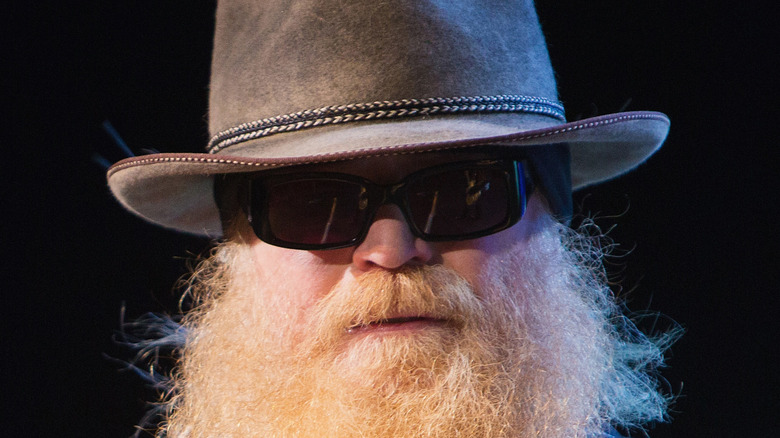 Mat Hayward/Getty Images
Dusty Hill was an integral part of ZZ Top, a trio that included Billy Gibbons and Frank Beard (ironically, Beard was the only one of the three that didn't have a beard). Hill and Gibbons wowed audiences with both their lengthy facial hair and ornate guitars, which included fur coverings, that they liked to spin like a pinwheel while they performed (per Guitar Player). They were also known for always wearing sunglasses. While ZZ Top was popular when they first came out in 1970, they really hit the stratosphere in the 1980s when videos from the "Eliminator" album aired on MTV, per Britannica. Thanks to the 24-hour music channel playing their videos all the time, fans couldn't get enough of songs like "Gimme All Your Lovin'," "Sharp-Dressed Man," and "Legs."
While they never replicated the success of "Eliminator," they remained a part of popular culture. Over the years, they continued touring and drawing large crowds. Then Hill died in his sleep in 2021 at the age of 72, per NPR. He was worth $60 million at that time, per Celebrity Net Worth. Who wound up getting his fortune? Like his music, he kept it very straightforward and left it in his family.
An iconic stage presence for decades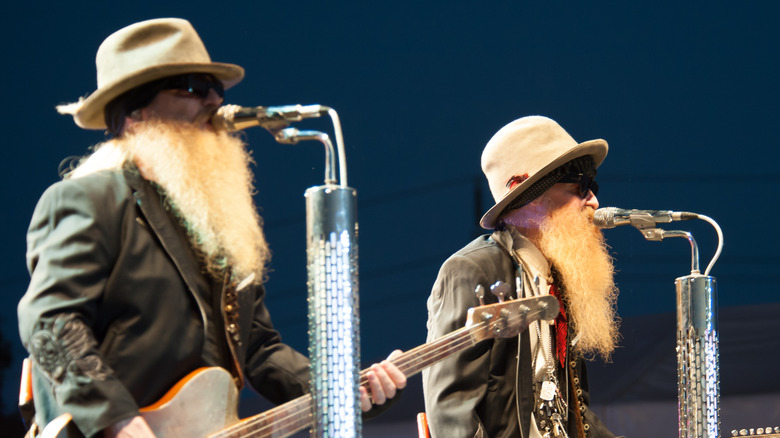 Randy Miramontez/Shutterstock
Dusty Hill, whose real name was Joseph Michael Hill, was more of the silent sidekick to the more loquacious Billy Gibbons. He led a quiet life, for the most part — he accidentally shot himself in the stomach in 1984, per The Irish Times. The three band members stayed close friends throughout their 50 years of recording and touring. 
Dealing with executing famous people's estates can be a messy business. However, when it came to Hill's will, things were simple, just like the man himself. He left his $60 million fortune to his widow, Charleen, and his daughter Charity, who was born before he married Charleen, according to Rock Celebrities. ZZ Top is still together, despite the loss of Hill. They stayed within the family, bringing in Elwood Francis, who was the group's guitar technician for many years, per Ultimate Classic Rock. Yes, Francis has a beard, but not as impressive as the one that Hill had. The replacement is not scandalous. Hill even signed off on this as a possibility, though he likely didn't think he was going to die when he did. 
So, life goes on for ZZ Top and Hill's family. They were always straightforward in their rock, and it makes sense that they were the same way in their lives outside the stage.