These Are The Most Common Items That Appear On Antiques Roadshow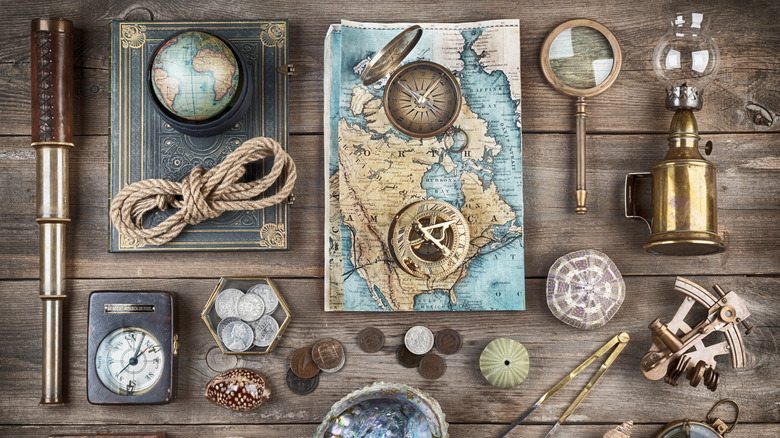 Triff/Shutterstock
PBS' answer to reality programming, "Antiques Roadshow," has been around in some format since the original British version premiered in 1979. Since then, viewers have been entertained by a wide range of family heirlooms and thrift store finds brought in for appraisal by antiques experts, including particularly memorable selections such as 19th century dentures, a decades-old piece of royal wedding cake, and a collection of cups made from the horns of rhinos. However, for every stand-out piece that surprises and intrigues the appraisers, there are seemingly many more run-of-the-mill items that appear again and again. 
In a 2014 interview with The A.V. Club, auctioneer, poster art specialist, and "Roadshow" fan favorite Nicholas D. "Nicho" Lowry noted that "certainly everybody in America has one or two things in their family on paper that are identical." One common item? Turn-of-the-century portraits of Jesus Christ and other religious figures, which are a century old but too popular to be valuable. Lowry attributes the craze to then newly-available high-quality color prints that delighted those who wanted a color portrait of Jesus or his mother Mary to hang in their homes. Families tended to hold on to these pictures because they were meaningful to them and thus they became a particular sort of antique that many people own. Lowry went on to explain that late 19th century sepia-colored etchings of natural landscapes are another common paper item that come in again and again, as they were both attractive and inexpensive, so many families decorated with them and then saved them.
Family heirlooms are often worth more in terms of memories than dollars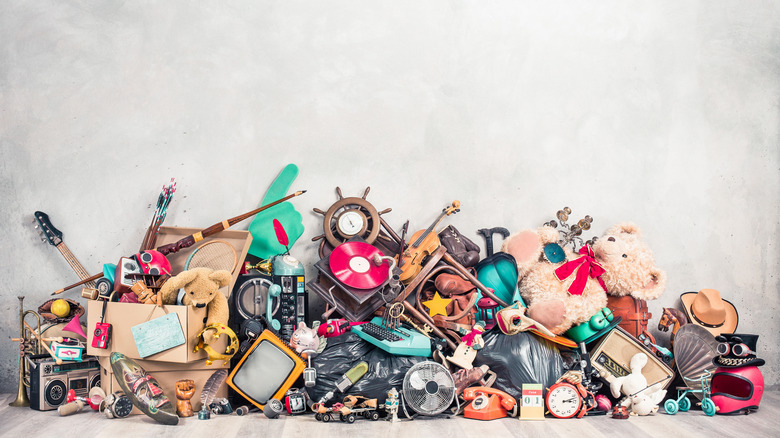 BrAt82/Shutterstock
"Antiques Roadshow" has a slideshow on their website devoted to the more common items brought in by people to their appraisal events around the United States, which involve 50 to 60 appraisers with various specialties or areas of expertise looking at up to 10,000 objects. Among the most popular and regularly seen items are porcelain tea and coffee services from Japan, often decorated with dragons and made in red, blue, or grey. United States soldiers stationed overseas during World War II and the Korean War often bought these as souvenirs or gifts for their families back home, and while they are often well-made, the sheer number of them brought into the U.S. makes their value almost always under $100. 
Another perennial favorite are open-face pocket watches, particularly those from Elgin or Waltham, which were typically made with gold-fill cases and generally retail for under $500. Even items that are enjoying a spike in popularity among collectors have specific eras and qualities that are especially sought after, making seemingly similar examples less valuable than the owners might have thought pre-appraisal. This is true of needlework samplers, which are highly collectible if they date from the "golden age of needlework" (1740 to 1840) and/or feature images of people, animals, and buildings. Victorian-era samplers that consist of just letters and numbers are much less popular and rarely appraise for over $100.