Conan O'Brien's IQ Might Surprise You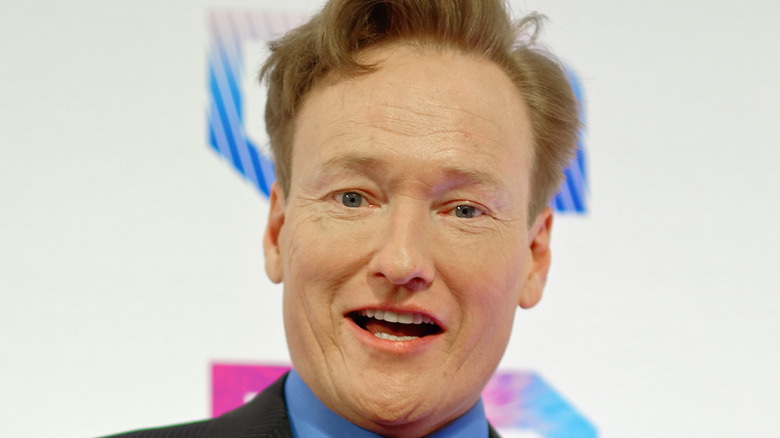 lev radin/Shutterstock
Veteran talk show host Conan O'Brien is one of the funniest hosts on late-night television. He started his career in the entertainment industry as a writer for shows, such as "The Simpsons" and "Saturday Night Live," before eventually getting into hosting late-night talk shows including "Late Night," "The Tonight Show," and "Conan."
Research shows that funny people are more likely to have higher IQs than those who aren't. According to experts, per The Conversation, emotional and cognitive abilities help in quickly producing humor. Knowing this, O'Brien's quick wit and comedic quips can be attributed to his high IQ. O'Brien graduated valedictorian of his high school class, and in 1981, he went on to study History & Literature at Harvard University — one of the most prestigious and hardest universities to get into. He was also the president of the university's humor publication, The Harvard Lampoon. His senior thesis topic was titled "Literary Progeria in the Works of William Faulkner and Flannery O'Connor," and he graduated magna cum laude in 1985 (via Alumni Spotlight).
Conan O'Brien has a genius IQ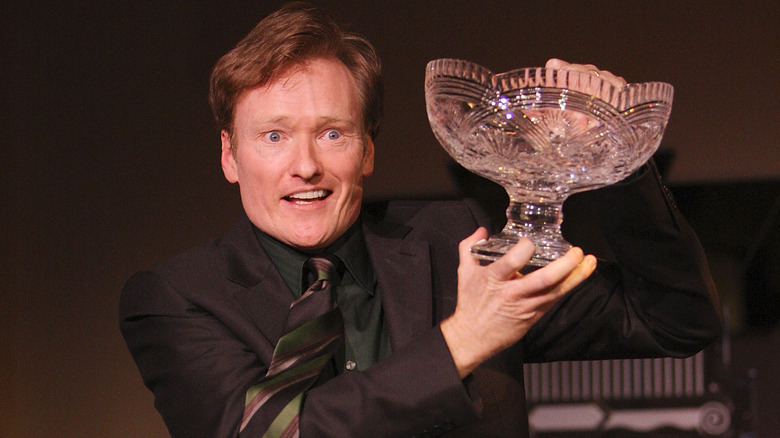 Stephen Lovekin/Getty Images
According to The Things, Conan O'Brien has an IQ score of 160, which is equivalent to "exceptionally gifted" based on the IQ scale. That number is the same as Stephen Hawking and Albert Einstein's scores. According to Healthline, 98% of people have a score below 130, which means that only 2% of the world population have high IQs. Standardized IQ tests consist of questions on different aspects, such as memory, math, language, reasoning, and processing speed and scores the problem-solving and reasoning skills.
Throughout his decades-long career, O'Brien has achieved several distinctions from various awarding bodies including the Writers Guild and the Emmys. He has also gone back to Harvard University a couple of times to deliver a commencement speech for graduates, according to Alumni Spotlight. In an interview conducted at Harvard in 2016, O'Brien said that he loves learning new things, and he's grateful that he can do so in his career. "Now in my career, I've gotten to this nice spot where if I have an idea, I can pursue it. I love to keep learning, I love to keep finding out about new things," he said (via Harvard).