The Truth About Mariah Carey's Relationship With Her Estranged Sister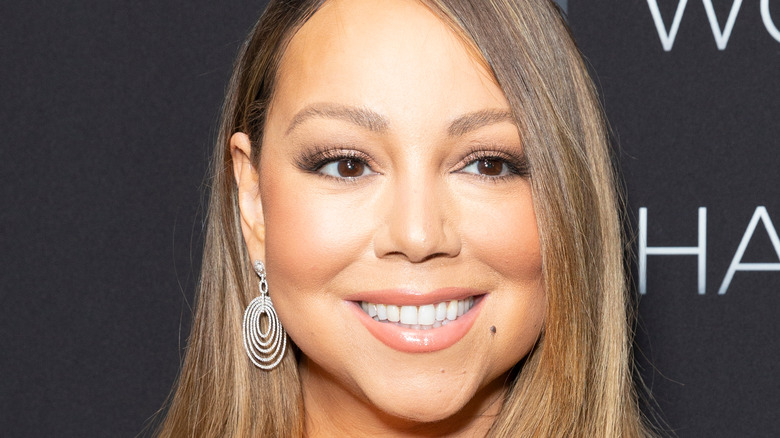 lev radin/Shutterstock
According to Biography, Mariah Carey is one of the world's most successful artists of all time. She has sold over 200 million records, and CNN reports that she's been nominated for a whopping 34 Grammys. Yet, before she was a superstar, Carey was an average New York girl living in a chaotic household. Per Showbiz Cheatsheet, she was born to a Black father, Alfred Roy, and a white mother, Patricia Carey. Carey is the youngest of three kids and has an older brother, Morgan, and an older sister, Alison.
According to Entertainment Tonight, after her parents divorced when she was 3, Carey primarily lived with her mother. This is something her older siblings resented, as they believed her life was easier. Carey, however, has gone on to say her mother was neglectful and often left her in the care of people who were "not safe." In regard to her siblings, Carey describes her brother as violent and her sister as traumatized. Carey now reportedly refers to them as her ex-brother and ex-sister.
Both estranged siblings are suing her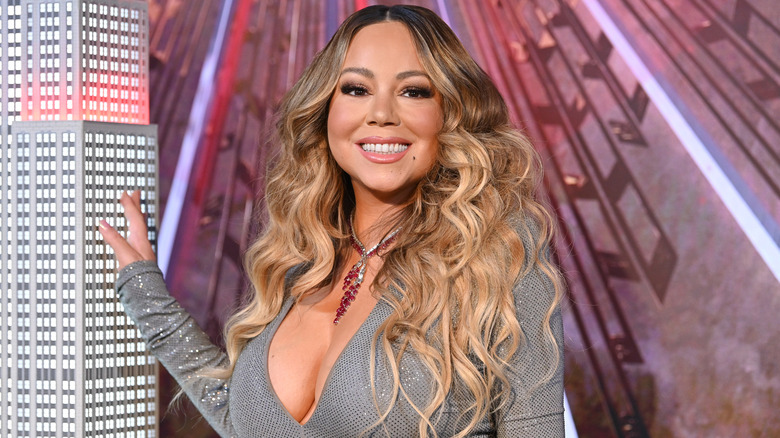 Dia Dipasupil/Getty Images
In a 2020 interview with Oprah, Mariah Carey discussed her family trauma to promote her memoir, "The Meaning of Mariah Carey" (via Entertainment Tonight). In it, she alleges that her sister Alison drugged her, offered her cocaine, gave her burns, and "tried to sell [her] out to a pimp." Moreover, she called her a brilliant but broken person (per Variety). According to 9Honey, Carey also included her brother Morgan in the narrative and stated that both of her siblings have treated her inhumanely and have sold her out to the media throughout the years. Although she forgives them, Carey has stated that she doesn't necessarily want a relationship with them.
According to InStyle, in 2021, both Alison and Morgan sued Carey over the allegations she made in her memoir. Alison is claiming the book caused her emotional distress and is asking for $1.25 million. Morgan, on the other hand, claims he was misrepresented as Carey wrote that he has anger issues. In his suit, he cites mental anguish and anxiety. However, he is not looking for money and wants a judge to undo damages through "judicial determination." As for her mother, Carey believes that their relationship is a "work in progress" (via Yahoo). She credits her 10-year-old twins with ex-husband Nick Cannon with helping her heal.