The Strange Tale Of The Brazilian Balloon Priest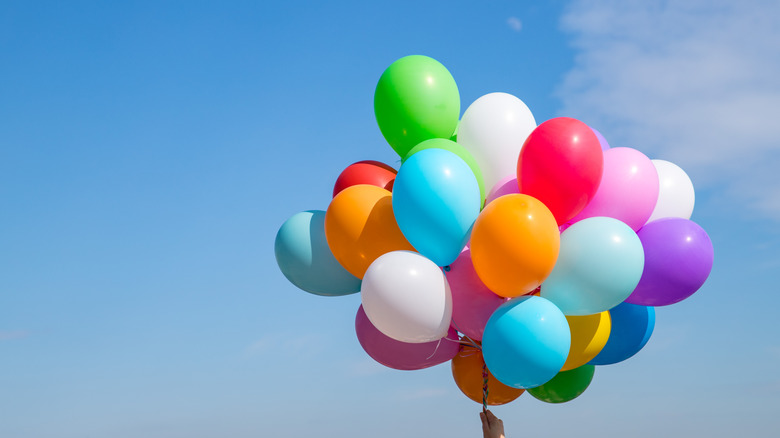 Irina Yusupova/Shutterstock
So you remember Pixar's "Up," with the late, great Ed Asner? An elderly curmudgeon ties a whole mess ton of balloons to his house to take it to the sky following the death of his wife? There's a Boy Scout, Russell; a talking dog who loves everyone; a journey to "South America"; and a whole lot of symbolism in the form of a man literally not wanting to give up his past (his house) as he takes the trip he was never able to take with his beloved. The whole thing is incredibly moving and sweet.
Now forget all that sweetness, but keep the balloons. Also ditch the house, but swap the elderly man for a 41-year-old priest. Then add a huge, heaping helping of "are you serious?" tragicomedy. Also, keep South America and one death. Boom: You've got the story of the Brazilian balloon priest.
Back in 2008, Father Adelir Antonio de Carli was found dead in the Atlantic ocean off the coast of Rio De Janeiro in Brazil amid a "cluster of yellow, orange, pink and white" balloons, as the Sunday Morning Herald says. Tugboat workers found him three months after he took off from the coastal city of Paranagua wearing a "helmet, aluminum thermal flight suit, waterproof clothes and a parachute" in the hopes of breaking the 19-hour world record for balloon-based flight, per the CBC. To that end, he strapped himself to 1,000 helium-filled orbs, rose to the sky, and was carried out to sea. 
A charity event gone horribly wrong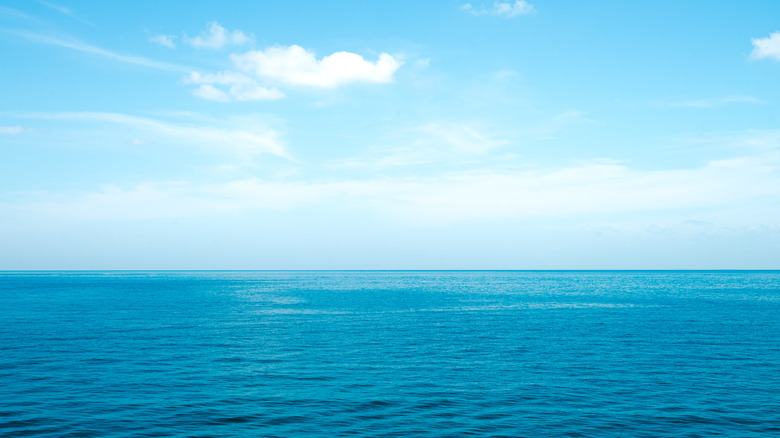 PANG WRP/Shutterstock
Father de Carli took flight in the hopes of raising money to finance a "spiritual rest stop for truckers" in Paranagua, Brazil. He was carrying enough "cereal bars and water" to last for about five days, a GPS device, a satellite phone, and "buoyant chair," as the CBC says. Meaning, he actually intended to land in the ocean and give the Brazilian Navy a call, as CBS News says. CBS continues by saying that de Carli had experience as a skydiver, as well as "survival and wilderness training." And within eight hours of take-off, he'd vanished. 
At the time, firefighter Johnny Coelho told Globo TV, "Given his physical condition and the equipment he was carrying, I would say there is an 80% chance that he is still alive." A bit later on, reporter Barbara Gancia stated that de Carli "did not know how to use his equipment, the GPS, and he was ill-prepared for his flight." When de Carli was finally found, DNA testing was required to identify his body. His brother Moacir de Carli, who provided the DNA, told the Sunday Morning Herald, "Now we can have a respectable burial service." 
Meanwhile, Father de Carli's former flight instructor, who had expelled him from flight school three years prior, called de Carli "undisciplined and an exhibitionist." De Carli, the flight instructor said, "was always bragging about his faith and how his faith was going to carry him and take him safely through his journey."