The Heart-Wrenching Death Of Michael Nesmith Of The Monkees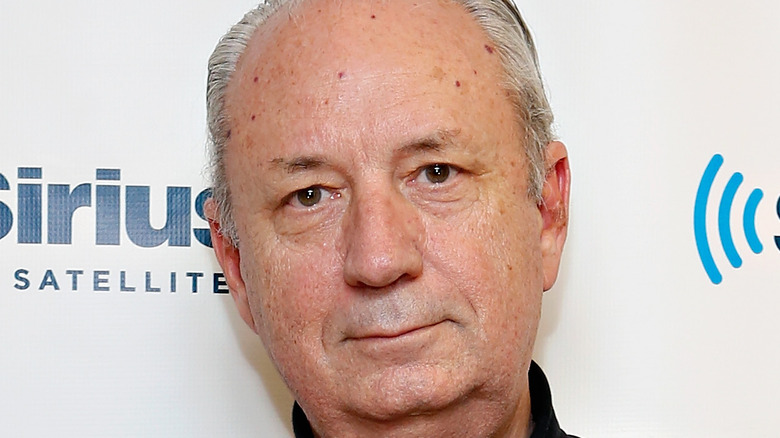 Cindy Ord/Getty Images
Michael Nesmith, who rose to fame in the 1960s as one-fourth of the Monkees and later found success as a pioneer in the country-rock genre, died of natural causes on Friday, December 10, 2021, at the age of 78. "With Infinite Love we announce that Michael Nesmith has passed away this morning in his home, surrounded by family, peacefully and of natural causes," read a statement his family issued to Rolling Stone. "We ask that you respect our privacy at this time and we thank you for the love and light that all of you have shown him and us."
In a separate statement quoted by Variety, longtime Monkees manager Andrew Sandoval wrote that he believes Nesmith died "at peace with his legacy which included songwriting, producing, acting, direction and so many innovative ideas and concepts." This legacy included his time with the Monkees, where he served as the band's guitarist and occasional lead singer. After leaving the group, he went on to form the First National Band, where he didn't enjoy the same commercial success he did with the Monkees but nonetheless emerged as an influential figure in the nascent country-rock scene of the early 1970s. He also wrote songs for other artists, including 1967's "Different Drum" for the Stone Poneys, a band that featured a young Linda Ronstadt on lead vocals.
Nesmith's death leaves Micky Dolenz as the sole surviving member of the Monkees; Davy Jones died on February 29, 2012, and was followed almost seven years later by Peter Tork, who passed away on February 21, 2019.
Michael Nesmith wanted the Monkees to make their own music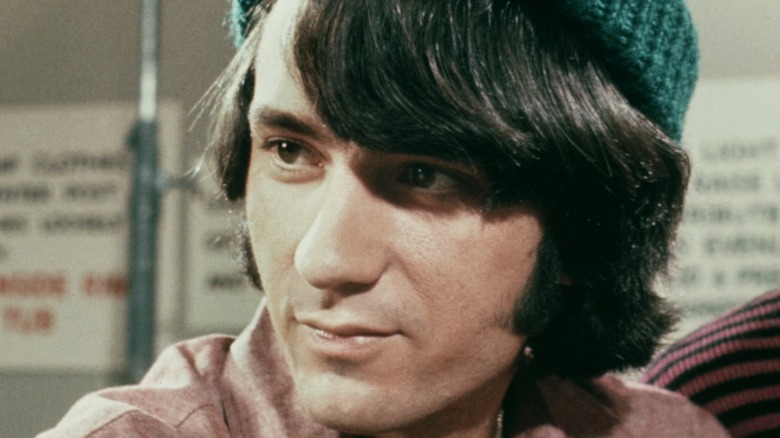 Michael Ochs Archives/Getty Images
Born Robert Michael Nesmith in Houston, Texas, on December 30, 1942, the future Monkees guitarist had some experience as a performing musician when he was among the four young men selected for the made-for-TV band in 1966. As such, he wasn't shy about wanting the Monkees to become more than just actors playing a band on their eponymous television show; he'd had it with relying on session musicians and outside songwriters. One oft-told story about his frustration with the group's direction suggests that he was so angry with music supervisor Don Kirshner that he punched a hole in a wall during an argument. He would later recall to Rolling Stone that Davy Jones and Micky Dolenz both advised him to calm down and "approach the show like a job."
Thanks to Nesmith's efforts, the Monkees were able to evolve beyond singing other people's compositions and pretending to play their instruments on TV. The argument with Kirshner led to his dismissal, and the Monkees' third album, 1967's "Headquarters," peaked at No. 1 on the Billboard 200, though it didn't yield any major hit singles. Per Variety, the group's subsequent albums, 1968's "Pisces, Aquarius, Capricorn & Jones" and "The Birds, The Bees and The Monkees" were also quite successful, with both allowing Nesmith to showcase his preferred country-rock sound on his compositions.
He also made a name for himself as a music video innovator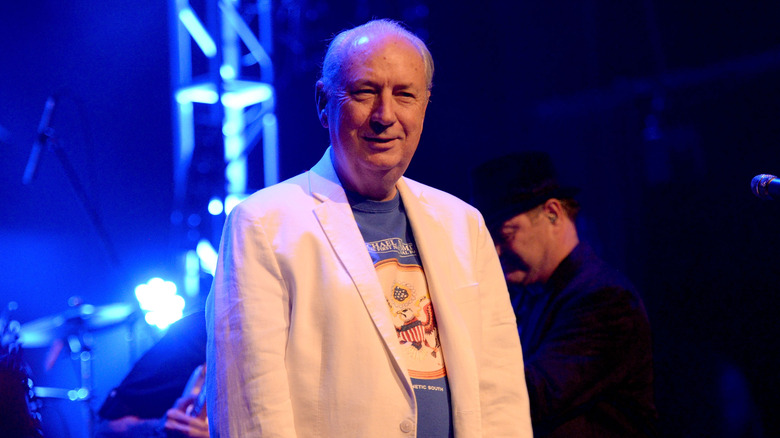 Scott Dudelson/Getty Images
As noted by The Hollywood Reporter, Michael Nesmith's legacy also spanned his career in video production. In 1974, he founded Pacific Arts Corp., which originally existed as a distributor for his post-Monkees recordings, as well as releases from other bands. He soon developed an interest in creating videos for his songs, and that led him to propose an idea for a television show that plays music videos. The resulting series, "PopClips," only aired six episodes on Nickelodeon in 1980, but it ended up inspiring Warner Communications executive John Lack, who felt that the concept would be better suited to an actual cable channel. That channel eventually became MTV, though Nesmith declined an offer to run the fledgling network due to his desire to keep creating content.
Nesmith won the first-ever Grammy Award for Video of the Year for his "Elephant Parts" collection in 1982, and he would produce a number of films, including the 1984 comedy "Repo Man." Pacific Arts also entered the home video space, and in the 1990s, the company distributed PBS' home video titles, only for both sides to run into contractual issues and enter a messy legal battle (via Variety), with Nesmith ultimately winning a $47 million settlement.
Over the years, Nesmith reunited multiple times with the Monkees, both on-stage and in the studio. He played his final performance with the band during their farewell tour, which wrapped up at the Greek Theatre in Los Angeles on November 14, 2021.