What Was Michael Nesmith's Net Worth When He Died?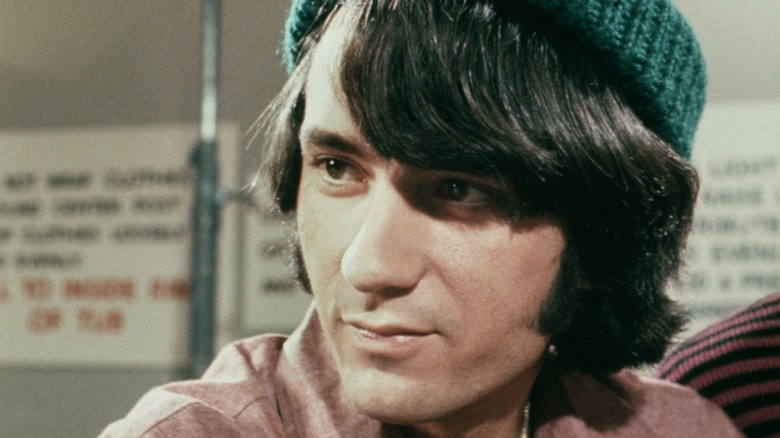 Michael Ochs Archives/Getty Images
Michael Nesmith, known for his role as guitarist and singer of The Monkees, died on December 10 from natural causes. He was 78. "With Infinite Love we announce that Michael Nesmith has passed away this morning in his home, surrounded by family, peacefully and of natural causes," Nesmith's family said in a statement (via New York Daily News). "We ask that you respect our privacy at this time and we thank you for the love and light that all of you have shown him and us."
The Monkees — a quartet made up of Nesmith, Davy Jones, Peter Tork, and Micky Dolenz — were a smash hit on television and on the pop charts in the 1960s. Dolenz is now the last living of the group. Nesmith, known for his Texas accent and year-around green wool hat, wrote many of The Monkees' greatest hits, including "Listen to the Band," "Nine Times Blues," and "Good Clean Fun," before going his own way to form First National Band in the 1970s, paving the way for country rock music as a distinct genre.
The Monkees were originally created for the TV show, finding fame with songs that were written for them. However, the four wanted control of their own music. "We were kids with our own taste in music and were happier performing songs we liked — and/or wrote — than songs that were handed to us," Nesmith told Rolling Stone in 2012. Some of that was about creative control and some was about royalties.
How did Mike Nesmith make his money?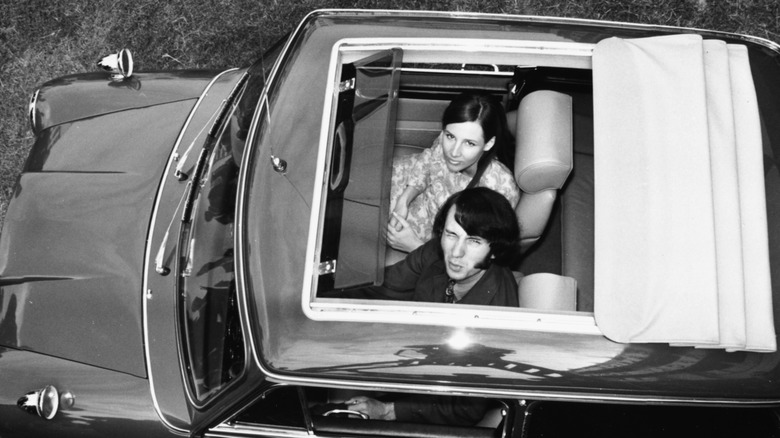 Keystone/Getty Images
Michael Nesmith was born on December 30, 1942 in Houston, Texas. He was raised by a single mother, Bette Nesmith, who worked as a typist. While Mike was just 9 years old, Bette — who had become increasingly frustrated by her typing mistakes that required her to constantly restart her work — invented the first so-called correction fluid out of her own home using a kitchen blender. She would originally call it "Mistake Out," but developed it into what became known as "Liquid Paper," according to CNBC. In 1979, she sold the rights to Liquid Paper to Gillette for $47.5 million, approximately $165 million in 2021 dollars. Bette died in 1980 and left Mike Nesmith a significant fortune, which he invested in businesses and films like "Tapeheads" and the cult classic "Repo Man."
Nesmith was also a pioneer of the music video, writing and producing what would eventually become MTV, writes The Hollywood Reporter. He continued to earn royalties from the music he wrote and performed, yielding 75 millions records sold, as well as from the 58 episodes of "The Monkees" television show, per Cheat Sheet. At the time of his death, Nesmith had an estimated net worth of $50 million, according to Celebrity Net Worth.