The Theory About Michael Jackson's Death That Changes Everything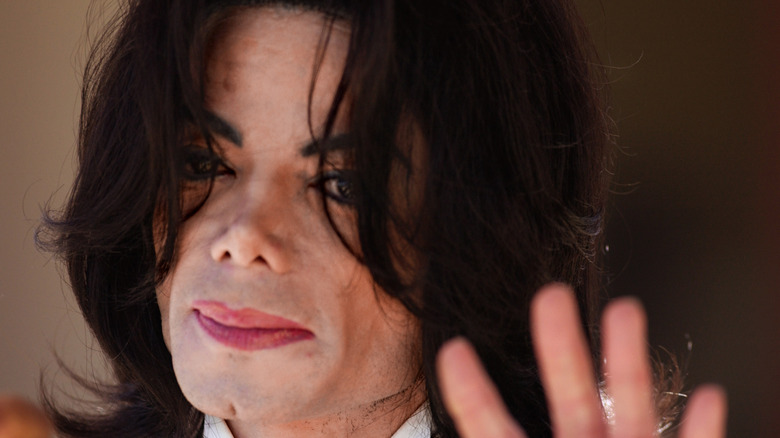 Amanda Edwards/Getty Images
The pop music world lost one of its brightest stars when Michael Jackson died in 2009 at the age of 50. He released his first solo record in 1972, according to History. And prior to that, he made his name singing and performing with many other members of his family in the Jackson 5, responsible for four No. 1 hits (per "Today"). Add to that Jackson's 13 hit singles as a solo artist, and it's plain to see: Michael Jackson was one of the most successful artists of his era. He was also one of the most controversial, as his appearance changed drastically throughout his lifetime, with erratic behavior and allegations of sexual impropriety with minors following him until he died.
Many Michael Jackson fans remained loyal to the singer, however, and were doubly shocked and saddened when his death was ruled a homicide. The culprit was a lethal mix of prescription medication found in the singer's system, per CNN. At fault was Jackson's doctor, Conrad Murray, who administered the prescriptions. And with that, the case seemed settled. There is, however, one remaining theory about Michael Jackson's death that might change everything.
If you or someone you know may be the victim of child abuse, please contact the Childhelp National Child Abuse Hotline at 1-800-4-A-Child (1-800-422-4453) or contact their live chat services.
Was Tommy Mottola ultimately responsible?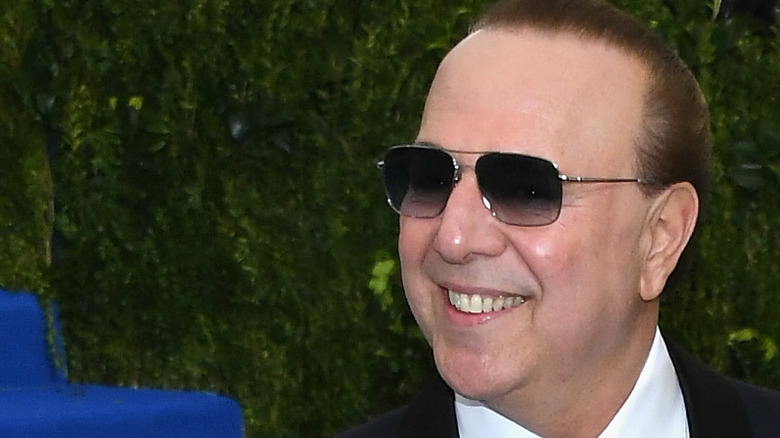 Dia Dipasupil/Getty Images
It's important to note that there's no actual evidence that Tommy Mottola (above), then the chairman and CEO of Sony Music Entertainment, was somehow behind the death of Michael Jackson, although the claim really took off in 2020 when Kanye West — an attention-grabbing musician in his own right — amplified the claim on Twitter, according to Newsweek. It all began in 2002, when Jackson and the Reverend Al Sharpton spoke out publicly about how Black artists are exploited in the music industry, mentioning Mottola specifically.
Following that, the rift between the music exec and the pop star only deepened. Jackson claimed his recent releases were poorly promoted by Sony, and licensing agreements also fell through, leading to Jackson ending his long relationship with Sony Music. He also claimed several times he felt threatened by Mottola, according to reports. The theory goes that because of the musician's outspoken criticism of Mottola and accusations of racism, as well as the business disputes between Jackson and Sony Music, Mottola had doctors sent to the entertainer's estate to murder him. Despite the fact that Kanye West and a strong contingency of Michael Jackson's fan base think there is something to the claim, however, this is just a theory. No charges have been filed against Mottola.