What Happened To The Paparazzi Who Chased Diana?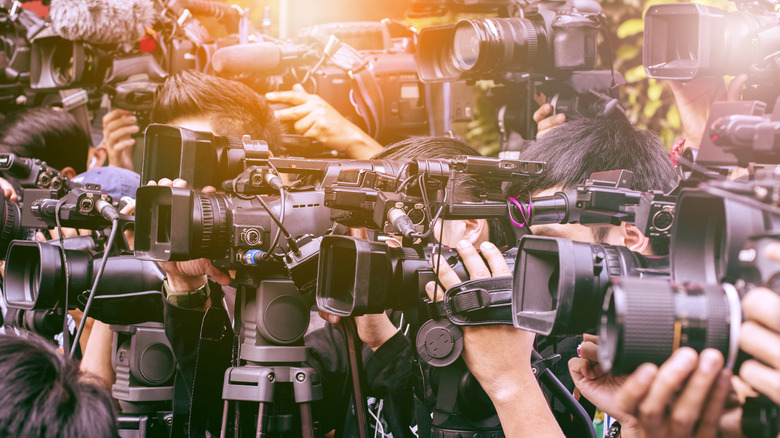 stockphoto mania/Shutterstock
The seemingly eternal struggle between public figures and paparazzi reached a horrific crescendo on August 31, 1997 (via USA Today). Princess Diana, someone who was very much in the pubic eye, given her recent and controversial departure from the British royal family, had just arrived in France with her partner, Dodi Fayed. The two were travelling home when their car crashed in Paris, fatally injuring all occupants of the vehicle, except the couple's bodyguard. 
While the lead-up to the tragedy has been the subject of an enormous amount of skepticism and several conspiracy theories, the official explanation is that the driver had been intoxicated, driving well above the speed limit to evade pursuing paparazzi when he lost control of the car (via Parade). These photographers proceeded to snap pictures, even though witnesses stated that Diana was (arguably, as this claim may have been a tactic to shift blame) still alive (via Reuters). In the following days they realized that the law was not blind to their inaction.
The photographers convicted only lost some pocket change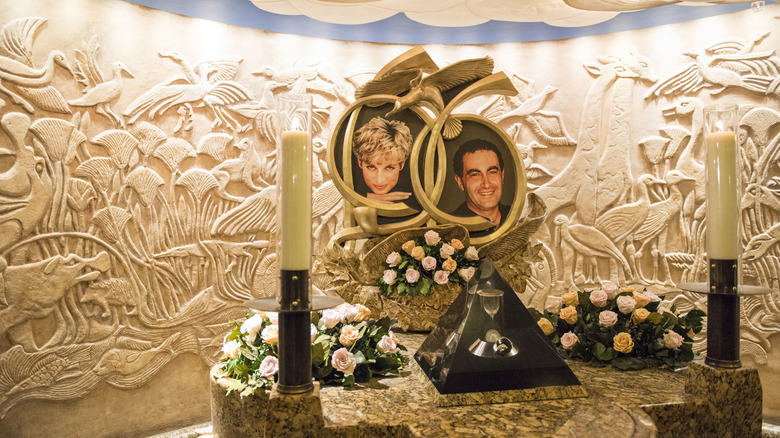 Nando Machado/Shutterstock
According to The Guardian, 10 photographers present at the crash were arrested by French authorities. As the couple had found themselves stalked many of same individuals since they landed in France (the car they were in having been one they switched to, in the hopes of tricking the press) it was argued that the paparazzi bore at least indirect responsibility in the deaths. However, difficulties arose after that, as none admitted to being near the car the moment it crashed. 
Their defense ranged from the driver bearing sole responsibility (which was what the court eventually decided, per Los Angeles Times) to other photographers having escaped before the arrival of police, individuals who would have borne greater responsibility had they been arrested (or real). The prosecution meanwhile made optimistic claims that those most directly responsible for the crash could be identified for the jury. Nine wound up charged with manslaughter, but all were dropped within a few years. The only solid conviction was invasion of privacy, for which three had to pay €1 (around $1.27) each (via Irish Times).