The Truth About Loretta Lynn's Relationship With Patsy Cline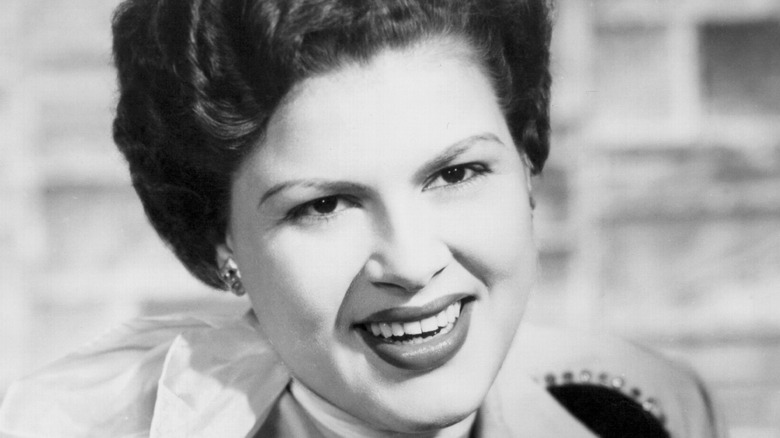 Michael Ochs Archives/Getty Images
Loretta Lynn and Patsy Cline are two of the biggest and most popular singers in the history of country music. Interestingly enough, the pair were even born the same year. And the similarities don't stop there, nor are they limited to the music industry success they would both enjoy later on in life. According to Biography, both women were born poor, and each one had a traumatic childhood. 
Cline was already a working musician and a star in her own right in 1961 when she met Loretta Lynn, who was still making a name for herself. While Cline was recovering from a car wreck, Lynn covered the Patsy Cline hit "I Fall to Pieces" — in honor one of her favorite singers — live on television. Cline was so impressed, she asked her husband to arrange a meeting with Lynn. With this small gesture, came one of the most important friendships of Patsy Cline's life, which would end tragically just two short years later.
The two were besties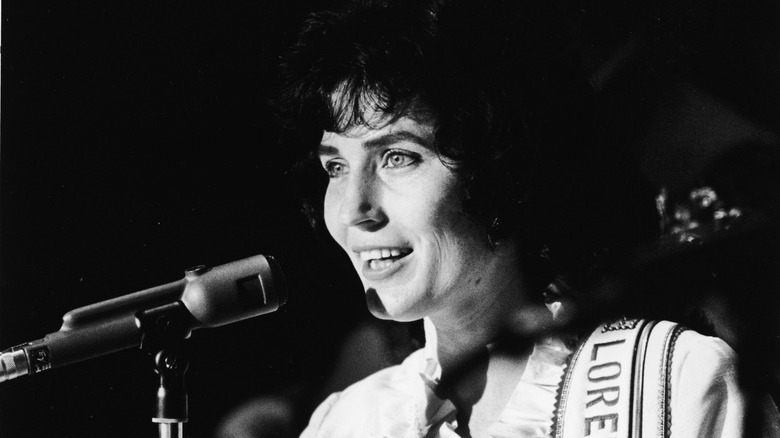 Hulton Archive/Getty Images
Patsy Cline and Loretta Lynn quickly hit it off, realizing that they had much more in common than their shared ambition in the music business. In addition to her professional career, Lynn was a young mother, and neither one had much formal education. It was also a difficult time for women in the music business, and Cline and Lynn supported one another in ways both professional and personal up until 1963. Sadly, Cline died in a plane crash that year, according to The Boot.
Over the course of their friendship, Cline taught Lynn how to drive, how to shave her legs, and even gave her relationship advice, according to ABC News. Lynn remembered her friendship with Cline in her 2020 memoir, "Me & Patsy Kickin' Up Dust." "Did I know meeting Patsy that day would change my life? No. How could I? But I knew I'd found a real friend: a great singer, a proud momma, a woman who wasn't afraid to stand up for herself," Lynn wrote.