The Real Reason Patsy Cline Covered Crazy By Willie Nelson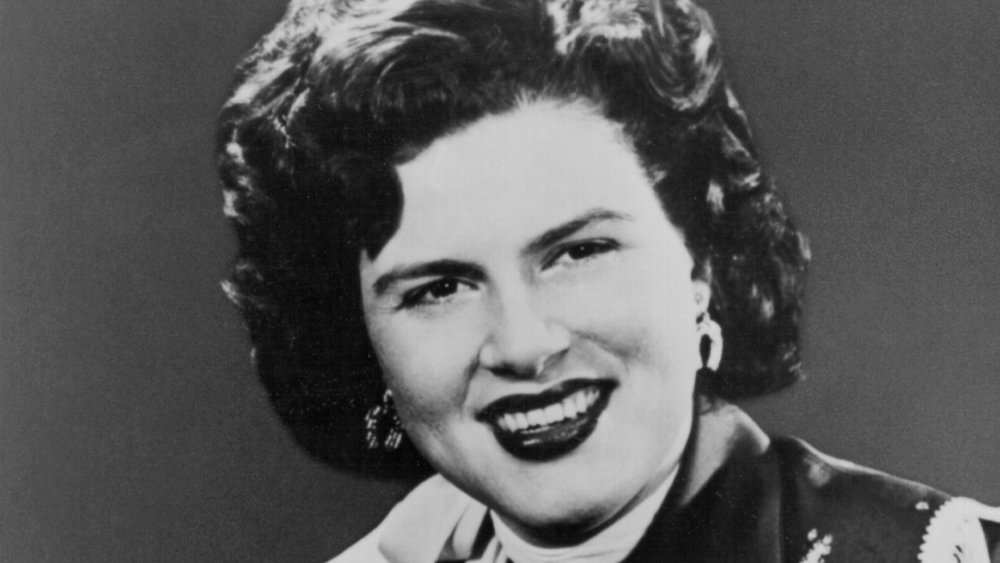 Michael Ochs Archives/Getty Images
Overnight success, right? Isn't that the way it always happens? Picked out of the chorus line, singled out from the backup singers, plucked from the restaurant wait staff, and showbiz history is made. Kid, you're gonna be a star. Always. Of course, Huey Lewis and the News had an overnight that lasted almost five years before they hit it with the album Sports. Simon and Garfunkel cut their first record (admittedly, recording as Tom and Jerry) in high school, but "The Sounds of Silence" didn't break open their career until more than six years later. And on and on.
So even Willie Nelson, now a certified American music original, had to put in some time before his career caught some serious traction. He got his first guitar when he was 6 years old and snagged singing jobs at age 10, with a polka band, says Biography. After a short stint in the military, he returned to civilian life and worked as a radio disc jockey, continuing to write songs and perform in small clubs. In 1960, age 27, he moved to Nashville and got a job as an in-house songwriter, crafting songs like "Hello Walls," a hit for Faron Young, and "Crazy," a huge seller for Patsy Cline. And it almost wasn't.
As the story is told by Biography, what eventually became "Crazy" started out as "Stupid." (No, really: That was the original name of the song. Crazy, right?)
Willie Nelson wrote hits for other artists, including Patsy Cline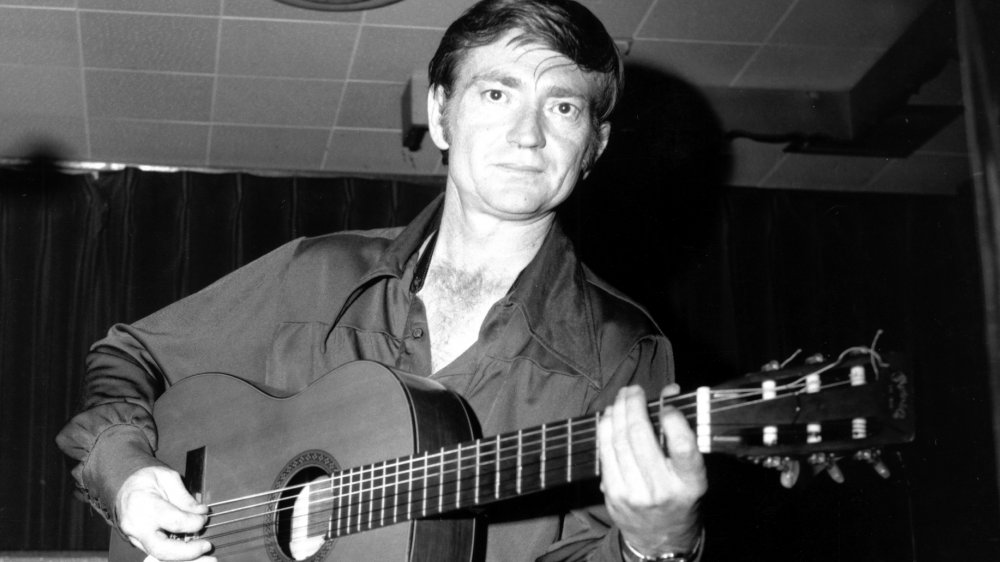 Michael Ochs Archives/Getty Images
Cline had worked toward country music stardom, but her career had stalled after a car crash took her out of action to recuperate, says Biography. There are at least two different versions of how she snagged "Crazy." According to Nelson's autobiography, he played a demo for Cline's husband and manager, Charlie Dick. Dick was so impressed he took Nelson home with him at 1 a.m. to play the song for Cline. Nelson claims he was hesitant to go inside — it was 1 a.m., after all — but that Cline, a "sweetheart," came out to personally invite him inside.
Alternate history is reported by the Nelson biography Willie Nelson: An Epic Life. Dick had played one of Nelson's songs for his wife — over and over and over again, and now Cline had a "bad taste" in her mouth whenever Nelson's name was mentioned. When Nelson showed up at the house with the "Crazy" demo, he was understandably reluctant to go inside. He hid in the car while one of his songwriting colleagues made the pitch. The story ends, again, with Cline coming out personally to bring him inside.
Released in October 1961, the song hit #2 on the country music charts and reached #9 on the Hot 100. For the 100th anniversary of the jukebox, the Amusement and Music Operators Association named "Crazy" one of the two most-played jukebox recordings of all time.
Crazy, right?