Tragic Details About Drew Barrymore's Relationship With Her Mother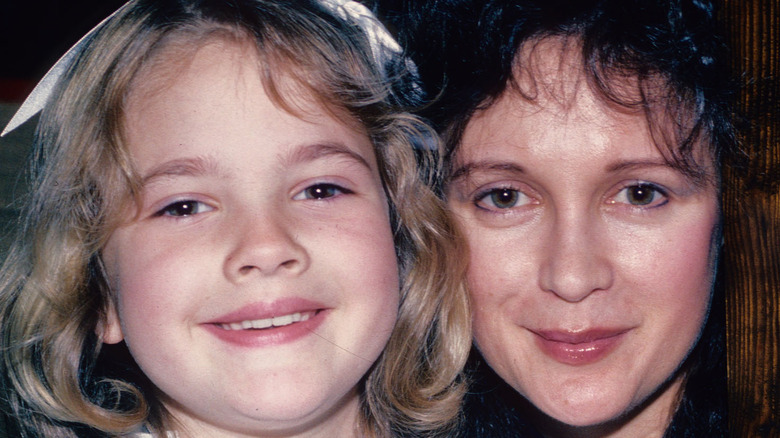 Yvonne Hemsey/Getty Images
Drew Barrymore became a star at the ripe old age of 7 when she played Gertie in 1982's "E.T.: The Extraterrestrial" (via Biography). Now a seasoned actress, businesswoman, and talk show host, Barrymore hasn't always had it easy (per Distractify). Born into a famous family of actors, The Guardian reports that her father, John Drew Barrymore, was an alcoholic and her mother, Jaid Barrymore (seen above), lacked parental responsibility. Jaid was also Barrymore's manager and put her to work in show business at only 11 months old.
According to AmoMama, her parents later divorced when Barrymore was 9. As her career as a child actress continued to flourish, Jaid took her young daughter out to party at Studio 54 (via Distractify). Showbiz Cheatsheet reports that this exposed the young Barrymore to drugs, alcohol, and a lifestyle that was meant for adults, not children. She later said her mother was her best friend and that they did not have a parent-child dynamic (per ET Online). By the age of 12, Barrymore had already been in rehab. At 13, she was out of control and her mother institutionalized her at the Van Nuys Psychiatric Hospital for 18 months.
Drew Barrymore and her mother were estranged for years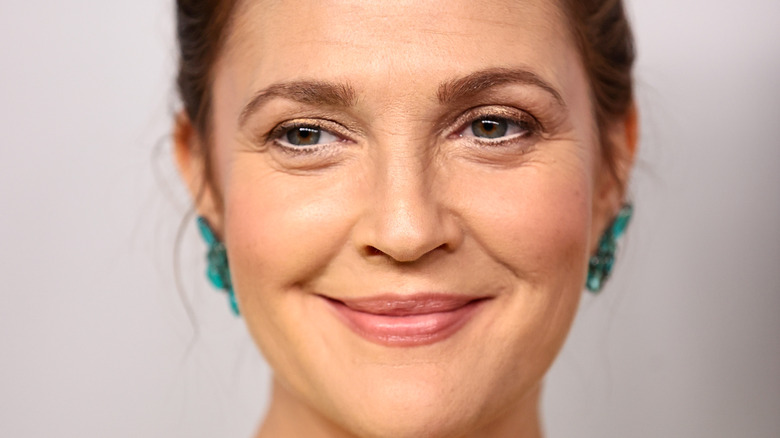 Dimitrios Kambouris/Getty Images
AmoMama reports that Drew Barrymore did not know her mother was going to institutionalize her and would have run away if she did. Towards the end of her stay, the hospital suggested that she should emancipate herself at 14 as they believed she would be better off on her own. Her mother, Jaid, agreed. Per Showbiz Cheatsheet, Barrymore thinks her mother made this choice because she felt like she had no other option. In the end, Barrymore says she needed the discipline that the hospital provided her with and forgave her mother for locking her up. However, Distractify reports that after she emancipated herself, Barrymore cut contact with her mom and said it's the worst pain she's gone through.
She later told The Guardian that at just 14, she was living by herself in an unsafe neighborhood and was terrified. After decades of estrangement, in 2021, Barrymore announced on her talk show, "The Drew Barrymore Show," that she had reconciled with Jaid (via The U.S. Sun). She stated that there was now "peace and respect" in the relationship, something that was not there before. Moreover, Barrymore emphasized that her tumultuous childhood and relationship with her mother ultimately made her a better parent to her two young daughters (per the Daily Mail). According to People, Barrymore has empathy and understanding for her mom's choices now, as Jaid, who was born to World War II refugees, was also estranged from her parents.