Which Four US Presidents Were Also Cheerleaders?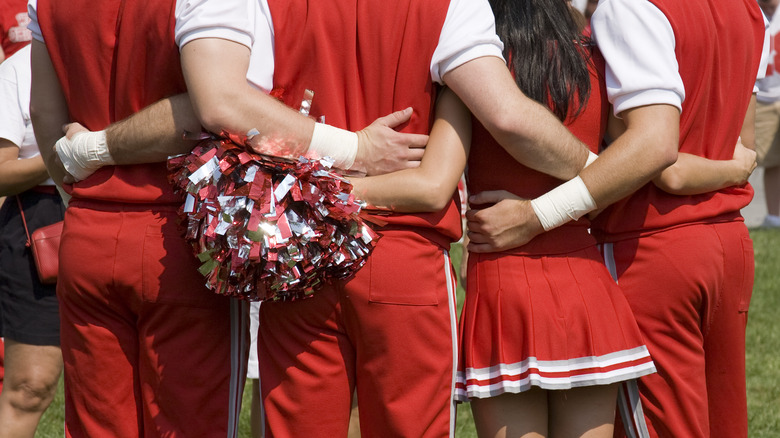 aceshot1/Shutterstock
Cheerleading is a distinctly American sports tradition that combines dance, gymnastics, and of course, cheers. Though nowadays the sport is more associated with women, and far more athletic and acrobatic than in the past, a surprising number of male politicians took up cheerleading in high school and college. Four went all the way to the Oval Office.
The first person to trade pompoms for the presidency was Franklin D. Roosevelt (FDR), who began his cheerleading career over 100 years ago in 1900 (via Flocheer). FDR was a Harvard University student at the time, and cheered for three years, taking the presidency three decades later on his way to become the country's longest-serving leader. The next Cheerleader-in-Chief would be Dwight Eisenhower, a sports fanatic and former member of the West Point Academy football team. When a knee injury sidelined him from play, Eisenhower decided to become a voice on the sidelines to cheer on his former teammates.
George W. Bush was a cheerleader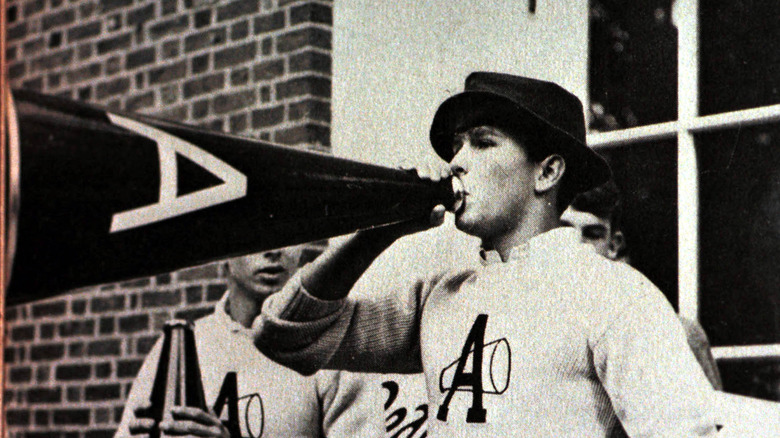 Darren Mccollester/Getty Images
Two more American presidents had a history of cheerleading before they entered the world of politics. Ronald Reagan, before becoming the 40th president of the United States — and a movie star before that — was a performer on the sidelines, cheerleading at Eureka College while also participating as a member of the school's football and swim teams (via Varsity). Three presidents later, George W. Bush became the most recent former cheerleader to lead the country, hyping up the crowd in both high school and at Yale University.
These four presidents are not the only notable American politicians to cheer on their school teams. Former Supreme Court Justice Ruth Bader Ginsburg was a cheerleader at her Brooklyn high school, along with senators such as Thad Cochran and Trent Lott. Had the 2012 presidential election gone differently, the United States could have had a fifth cheerleader president, as Republican candidate Mitt Romney was a cheerleader at boarding school, continuing the somewhat surprising tradition of the cheerleader-to-politician pipeline.