Elton John Said This Was His Worst Album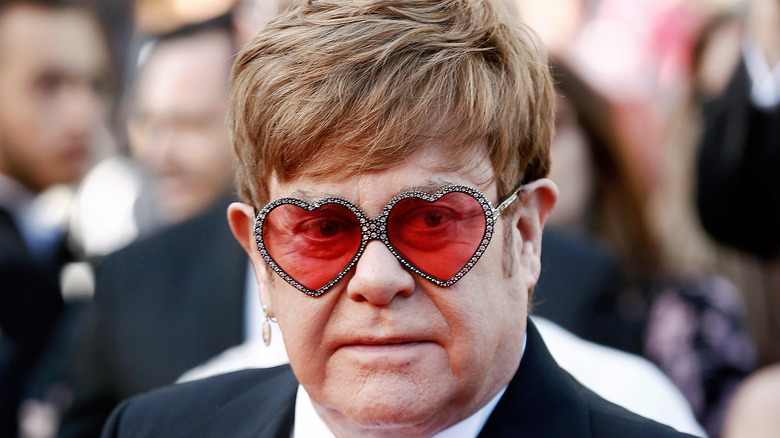 Andrea Raffin/Shutterstock
The flamboyant Elton John has never shied away from his past. Perhaps the only way to really deal with the more scandalous moments is to embrace them, and this seems to be exactly what John has done over the years. As he himself wrote in The Observer in 2019 on the subject of the documentary "Tantrums & Tiaras" and the hit biopic "Rocketman": "There are moments in [them] ... where I'm completely disgusting and awful, but then, at my worst, I was disgusting and awful, and there's no reason to pretend otherwise."
Honesty is the key, he wrote, so as to provide a true warts-and-all account of his life for his children later in their own lives. That same year, his autobiography "Me" was released, and it continued the trend of Elton John being remarkably, hilariously, devastatingly honest in print. Among many other revelations, he discusses what he considers the worst album he's ever made, and he spared himself absolutely no blushes at all in the process.
1986's "Leather Jackets" was album number 20 for the prolific performer. Lindsay Planer of AllMusic derides "the half-hearted material and less-than-inspired performances" that seemingly characterize the record, going on to claim that it might have been created to complete the required number of albums John was contracted to create with Geffen Records. Elton John himself, it seems, heartily agrees with this sentiment.
Leather Jackets wasn't a career high point for Elton John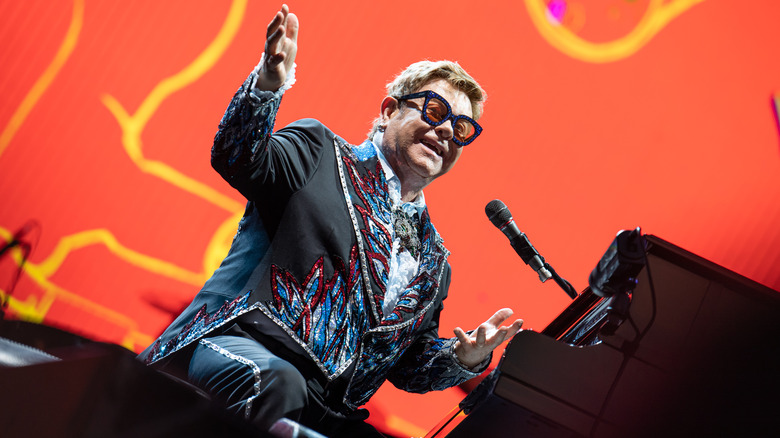 stedalle/Shutterstock
In "Me," Elton John conceded that even collaborations with other high-profile artists couldn't save "Leather Jackets" (per Variety). He wrote witheringly of "Don't Trust That Woman," describing it as "a terrible song [he] co-wrote with Cher." According to him, he so disliked the song that he refused to use his own name in its credits. Instead, he's credited as Lady Choc Ice. Curiously, Claude Bernardin and Tom Stanton's "Rocket Man: Elton John from A-Z" instead states that Cher was thrilled with the song and wanted her name to appear first, causing an irritated John to select the name of Lady Choc Ice in place of his own.
In a pithy summary of the album, John wrote that "'Leather Jackets' had four legs and a tail and barked if a postman came to the door," per Variety. Long-time collaborator Bernie Taupin agreed on this in an interview with the publication (via Elton John World) but added that 1997's "The Big Picture" would be his personal pick for one of John's worst albums. "There isn't one artist alive who every album they've made has been stellar. ... They've all got their clunkers somewhere."