Here's How Elton John And Bernie Taupin Met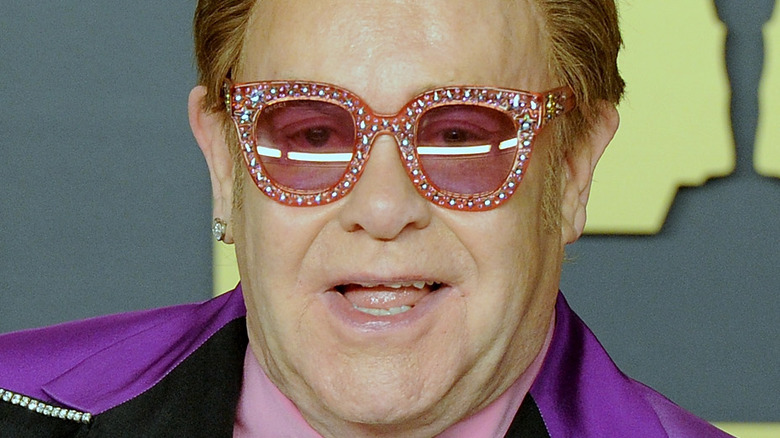 Albert L. Ortega/Getty Images
Elton John has lived a life blighted by heartbreak, but he's also up there with solo superstars like Elvis Presley and Michael Jackson. Like those pop culture juggernauts, though, he didn't do it all alone. One of the most stalwart allies of his career has been Bernie Taupin, writer of a great glut of John's most beloved and timeless songs. When the pair met, neither could have imagined the magnitude of what they'd achieve together.
In 1967, Ultimate Classic Rock reports, John was playing the organ with the band Bluesology (using his true name, Reginald Dwight). The story goes that he saw a Liberty Records ad in music magazine NME that year, which stated that the company was seeking to audition promising musicians. He went to their London office, played, and was rejected. The story (and John's remarkable career) could have ended very prematurely, but then something remarkable happened.
The aspiring musician stated to Liberty Records' Ray Williams that his weakness was writing lyrics. In response, Williams gave him a package containing verse that one Bernie Taupin (who had also responded to the NME ad) had written. John read some, seemed to decide then and there that he wanted Taupin as his lyricist, and reached out to him. They arranged a meeting in London.
The perfect partnership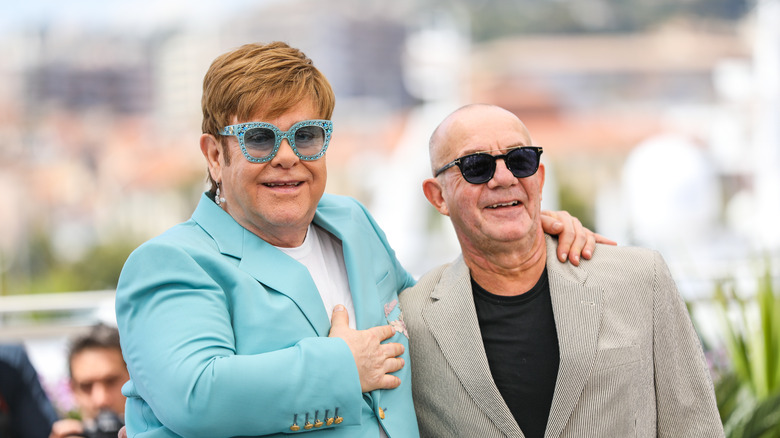 Shutterstock
Per Biography, they immediately proved to be a perfect musical match. Bernie Taupin's lyrics are beautiful and poetic, and John's musical ability is second to none. "Captain Fantastic: Elton John's Stellar Trip Through the '70s" writer Tom Doyle described their collaborative routine as "basically Elton putting Bernie's lyrics in front of him and virtually auto-composing," quoted Biography. The pair would communicate back and forth (sometimes from different continents) and very rarely ever worked in the same room together, but the unconventional system worked wonders for them.
As hit biopic "Rocketman" depicts, the pair lived together for a brief period, soon becoming DJM Records staff songwriters. In this capacity, they released the debut album "Empty Sky" in 1969 and "Elton John" the following year. This album included the duo's first big hit, the beloved "Your Song."
Over 50 years after first meeting, the pair have a string of incredibly successful releases behind them. They continue to work together, Metro reports, with John releasing "Scarecrow" (the first song he and Taupin made together) for the first time in 2021, on the occasion of his 74th birthday.