This Is How Much A VIP Tour At Walt Disney World Really Costs
VIAVAL TOURS/Shutterstock
Taking your family on a vacation to Walt Disney World is not as easy as the park's commercials make it out to be. Although the ads may focus on smiling families enjoying the attractions, food, and character interactions, the reality is actually quite different. What the cameras don't show you is the almost interminable amount of time you'll spend waiting in line for those experiences. Further, the commercials don't show you the herculean amount of planning required to properly organize a full day of fun at Disney theme parks. Indeed, even with proper planning, you might be able to make some aspects of your visit more efficient — like spending less time in lines or waiting to be called to your restaurant table — but other lengthy waits are still unavoidable.
As it turns out, however, there's a way to experience all that a Disney theme park has to offer without the hassle of waiting in line, or even being in the presence of other tourists at all: Book a VIP tour. VIP tours offer white-glove treatment to you and your traveling party, though that hospitality does comes at a cost.
A VIP Walt Disney World Tour starts at about $3,000 per day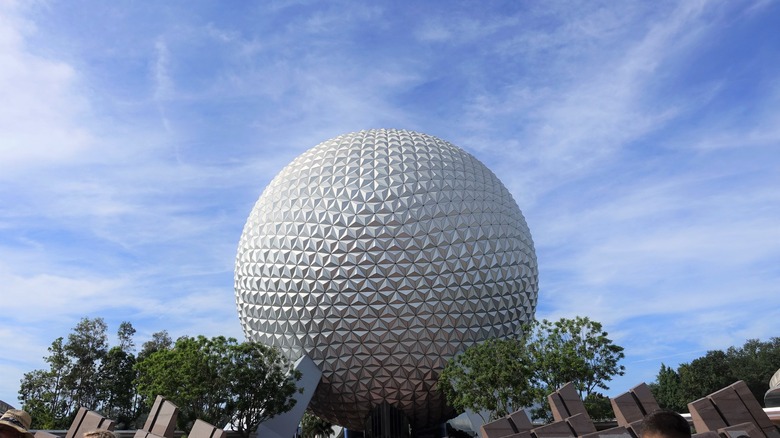 M Jessica W/Shutterstock
If you're keen to enjoy a day at a Disney theme park but want to skip the lines and the crowds, and you can afford to pay for it, then Disney has just what you need. Specifically, according to the resort's website, you can book a private VIP tour. Among other things, these tours provide you with private transportation directly from your resort to your theme park destination and offer your own tour guide and concierge who will handle your every request. Perhaps most valuably, you'll also get "the ability to enjoy some of your favorite attractions efficiently," according to the website, which is actually code for "without having to wait in line," according to Disney Food Blog.
It is, however, going to cost you. The minimum starting point for a VIP tour at Walt Disney World is $425 per hour, with a minimum of seven hours, meaning that the entry point for such an experience is $2,975. The price can go up to $850 per hour, and of course, there's no rule stating that your day has to be limited to just seven hours. You'll also be expected to tip your guide, which can add a few hundred dollars to the final bill.