The Truth About Prince Philip's Best Friend, Penny Knatchbull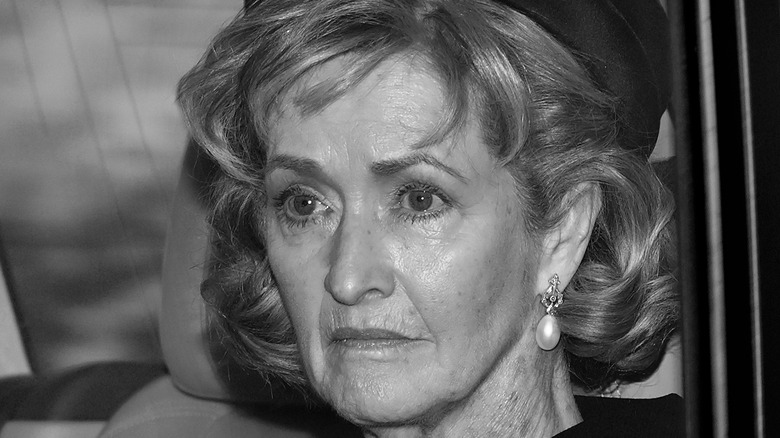 Max Mumby/indigo/Getty Images
Sometimes tragedy builds unlikely bonds between people. That was certainly the case between Prince Philip and Penny Knatchbull. The two bonded when Prince Philip took Knatchbull under his wing and offered support following the death of her 5-year-old daughter, Leonora, to kidney cancer in 1991, according to People. Although Prince Philip was 32 years Knatchbull's senior, she soon became known as Prince Philip's "keeper of secrets" in British tabloids.
Penelope Knatchbull — nicknamed Penny — is one of the closest friends of the royal family. Formally, Knatchbull is known as the Countess Mountbatten of Burma. Born Penelope Meredith Mary Eastwood on April 16, 1953, she is the only daughter of a wealthy business owner and grew up in Switzerland before going on to graduate from the London School of Economics in 1976. Three years later, she married Norton Knatchbull, Lord Romsey at Romsey Abbey in Hampshire, and Prince Charles served as best man at their wedding. Their marriage gave her the title of Lady Romsey, later becoming The Lady Brabourne in 2017, and she has now inherited the title of Countess Mountbatten of Burma.
Soon after the Knatchbulls were married, Penny became a fixture in royal circles, attending all the prime royal events and weddings. So much so, royal staffers nicknamed her "And Also" because Prince Philip would list invitees for royal events, ending with "and also Penny," according to The Sun.
Penny Knatchbull and Prince Philip bonded over grief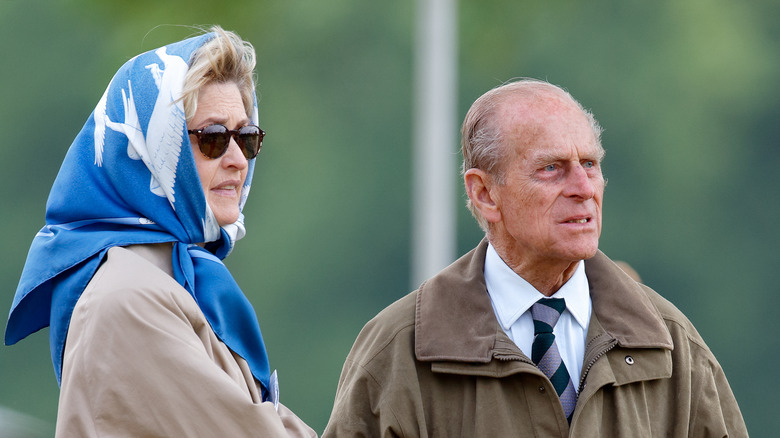 Max Mumby/indigo/Getty Images
Prince Philip and Penny Knatchbull would eventually bond over the tragedies in their lives, but also a love of the sport of carriage driving, intellectual pursuits, and, according to Ingrid Seward, Prince Philip's biographer, a "boisterous sense of humor" (via The Sun). Some tabloid reports suggest that Queen Elizabeth II was none too happy with their relationship. In "Prince Philip Revealed," Seward wrote that, "When I saw Philip and Penny gliding around the dance floor at the Royal Yacht Squadron Ball during Cowes Week, neither of them gave a damn who saw them or what anyone might say." However, when the Duke was involved in a car accident in 2019, the queen enlisted the help of Penny to convince the then-97-year-old that it was time for him to stop driving (per The New York Times). After all, as the Daily Mail put it, Penny "was the second-most important woman in the Duke of Edinburgh's life."
After Prince Philip retired from his royal duties in 2017, Penny visited him regularly at his Wood Farm cottage at Sandringham until his death on April 9, 2021 (per the BBC). Because of COVID-19 restrictions, the Duke of Edinburgh's funeral at St. George's Chapel in Windsor Castle was limited to the royal family — and also Penny. "She looked heartbroken when she arrived at the funeral, and she is heartbroken," royal aides told the Daily Express at the time. "She's lost her best friend."