Why Bohemian Rhapsody Made Freddie Mercury's Mother Sad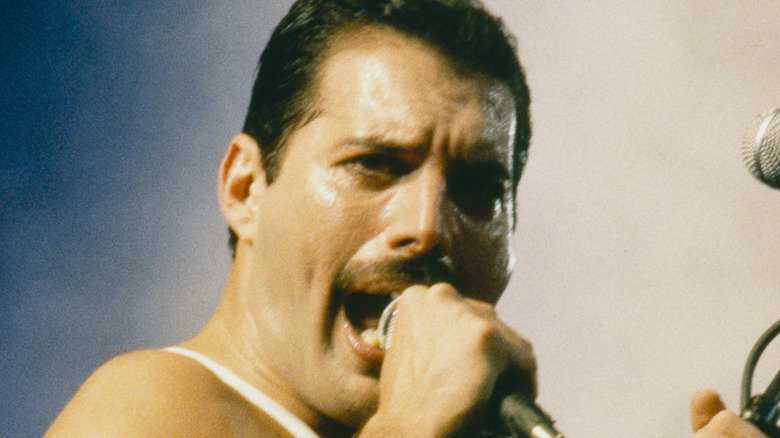 Dave Hogan/Getty Images
Queen was, without question, one of the greatest rock 'n' roll bands of the 1970s and 1980s. Four men came together in London to create a band that fused elements of prog rock, heavy metal, and radio-friendly arena rock and rewrote music history in the process. And for better or worse, the song most associated with the band will probably forever be "Bohemian Rhapsody." The song's transition from opera to heavy metal was famously spoofed in the 1992 film "Wayne's World," and the song's title was also loaned to the 2018 biopic about lead singer Freddie Mercury, whose birth name was Farrokh Bulsara.
Mercury died at 45 years old in 1991 of AIDS, according to Britannica. His mother survived him. In 2019, four decades after her son's death, Jel Bulsara spoke publicly about the impact the loss had on their family, and on how her Zoroastrian faith has helped her accept Mercury's death. 
'Bohemian Rhapsody' brings up painful memories for Mrs. Bulsara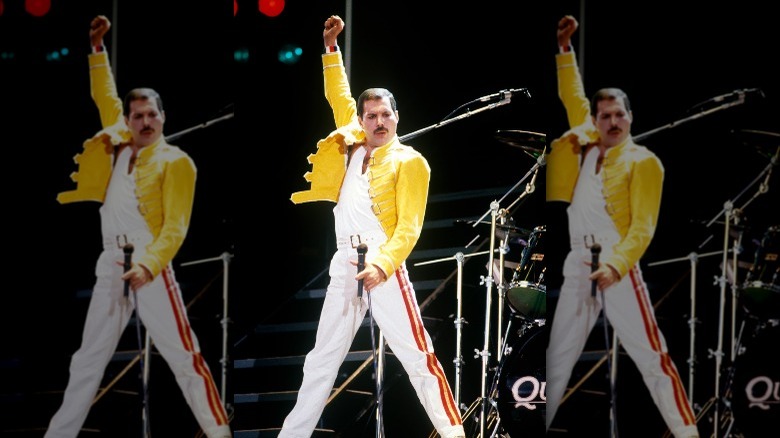 Fg/bauer-griffin/Getty Images
Back in 2019, rare video footage of Mrs. Bulsara talking about her son turned up on Instagram, specifically on a fan page dedicated to Freddie's memory. The footage bears the BBC Three watermark, although it's unclear when it was recorded.
In the video, Mrs. Bulsara says that when "Bohemian Rhapsody" (the single, not the movie) first got big, she was bursting with pride, particularly since the song was practically inescapable in and around London in those days. "I went to the shops and I was very excited," she said. "They were all around the shops you know "Bohemian Rhapsody," Queen ... and I got one and I was so pleased with myself that I was buying something of my son's first number 1 record." 
However, she said now that Freddie is gone, the song just makes her sad. "Of course, it hurts me now when I hear the song. It hurts," she said.
Freddie's mother also noted that she takes comfort in her faith. According to Showbiz Cheatsheet, the devout Zoroastrian said that in her religion, when it is your time, it is your time, and the only thing to do is trust in God. "God loved him more and wanted him with Him and that is what I keep in my mind," she said.