Disturbing Details Found In Shanann Watts' Autopsy Report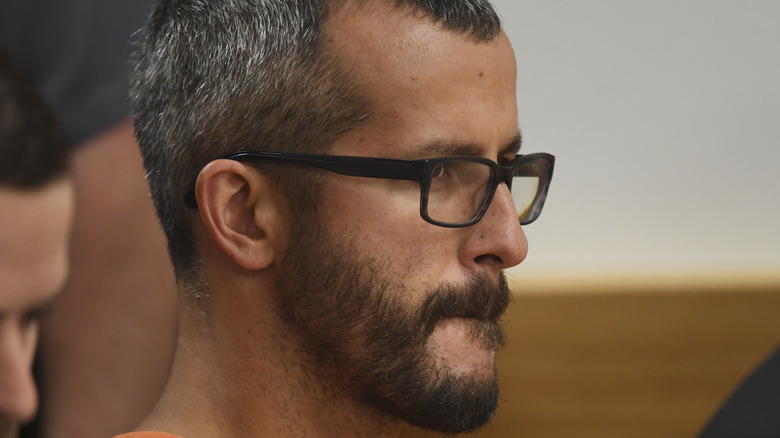 Pool/Getty Images
In 2018, husband and father Chris Watts was arrested for murdering his pregnant wife, Shanann Watts, and their two young daughters, Bella and Celeste, in Colorado (via Oxygen). According to Good Housekeeping, Watts played the role of a concerned husband when Shanann's friend reported her missing after being unable to get in contact with her. He did interviews and begged for his family's return. He also spoke to the police. Soon after, it was discovered that Watts had been having an affair. When he failed a polygraph test and investigators zeroed in on him, Watts "confessed" that he had killed his wife in a fit of rage after witnessing her kill the children.
Insider reports that this, however, is not what actually happened. Watts' first victim was his wife, whom he killed after a fight between them escalated when Watts expressed his wish to separate. He then proceeded to drive her body to the oil field where he worked — with his (still-living) daughters along for the ride. There, he killed the two young girls before dumping their bodies in oil tanks. Shanann was buried close by in a shallow grave. Two days after his wife and children were reported missing, Watts was arrested in connection to their murder.
Shanann Watts cause of death was strangulation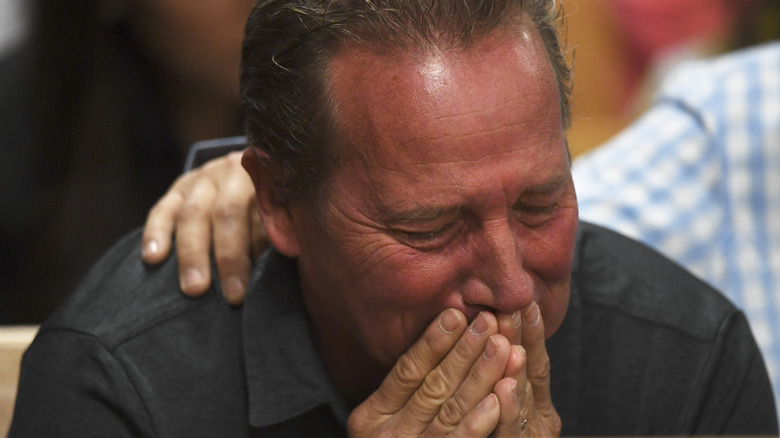 Pool/Getty Images
Good Housekeeping reports that after his confession, Watts told investigators where they could find his wife's and daughters' remains. Shanann, Bella, and Celeste were discovered shortly afterward at the Anadarko Petroleum site, Watts' place of employment. According to Heavy, Shanann was found wrapped in a sheet and had been wearing nothing but a t-shirt and underwear. The shallow grave she had been placed in had been dug by Watts with a shovel. Shanann's autopsy concluded that her cause of death was asphyxiation due to manual strangulation. Her neck muscles had been bruised and the manner of death was deemed a homicide.
At the time of her death, Shanann had been 15 weeks pregnant (via MEAWW). Heartbreakingly, the autopsy noted that the fetus had been expelled from her body post mortem and had largely decomposed. Although the gender could not be determined at the time, People writes that the Watts had previously told family and friends that they were expecting a baby boy they were planning to name Niko Lee. Bella and Celeste's cause of death was found to be asphyxiation due to smothering and also deemed a homicide. Per Insider, Watts later pleaded guilty to all nine counts against him. He was sentenced to three consecutive life sentences, without the possibility of parole.