What Happened To William Singer Following The College Admissions Scandal?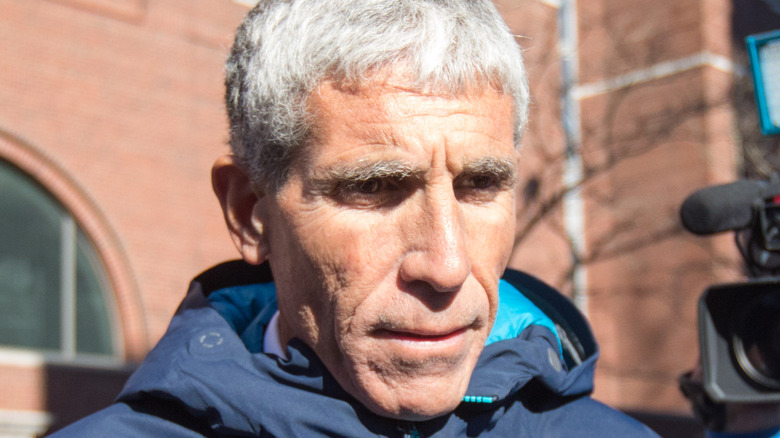 Scott Eisen/Getty Images
For over a decade, admissions counselor William "Rick" Singer ran Edge College & Career Network LLC, a consulting service that turned out to be a lucrative college admissions bribery scheme in which he offered clients a "side door," per The Boston Globe, into prestigious and competitive colleges. Singer pitched his services as a better option over the traditional method often used by rich parents of directly donating money to schools in hopes of getting their children admitted. 
The Boston Globe quoted court documents in which Singer told potential clients "When you go through institutional advancement, as you know, everybody's got a friend of a friend, who knows somebody who knows somebody, but there's no guarantee they're just gonna give you a second look." 
His own methods consisted of using his own test proctors and paying off people running SAT and ACT test locations so clients received "magnificent scores" on the standardized tests often used as criteria for college admissions. He also helped clients create Photoshopped applications in which they appeared to be participating in sports, and he paid off college and university coaches to designate recruitment spots on their teams for clients who often didn't even play the sport for which they were "recruited." 
More than 50 people were charged in connection with the investigation, nicknamed "Operation Varsity Blues," by the Boston-area division of the FBI, including celebrities such as actors Felicity Huffman and Lori Loughlin, both of whom went on to serve short jail sentences as part of their sentences. 
Why isn't Rick Singer in prison?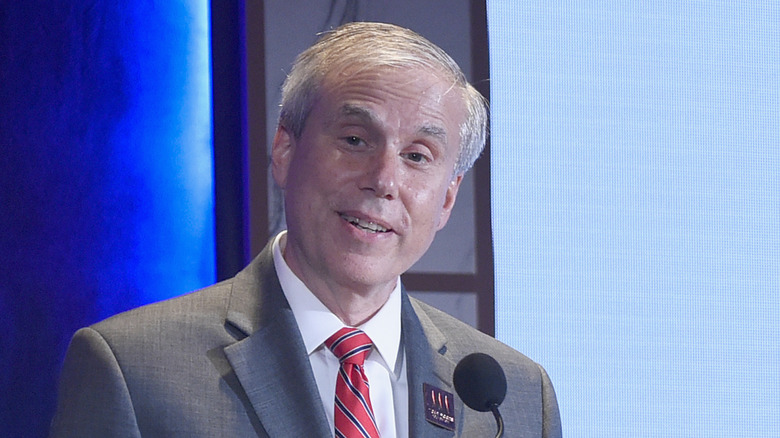 Gustavo Caballero/Getty Images
One of the more perplexing outcomes of the "Varsity Blues" scandal is the fact that Rick Singer has yet to serve any time himself, despite topping the list of individuals charged on the Massachusetts District Attorney's page on the case, where his charges are listed as racketeering conspiracy, money laundering, conspiracy to defraud, and obstruction of justice. According to The Boston Globe, Singer's clients spent between $100,000 to $6.5 million each for his services, and prosecutors say he was paid a total of about $25 million. 
The Boston Globe reported in 2019 that Singer's crimes made him eligible for up to 20 years in prison, but the Massachusetts District Attorney's office stated that they recommended incarceration at the low end of the sentencing range, plus three years of supervised release along with fines. So why hasn't any of this come to be yet? 
According Netflix's "Operation Varsity Blues" (via The Wrap), Singer agreed to cooperate with the FBI and gave the information they sought — including the names of those who availed themselves of his services. Staying out of prison means continued access to his information. Attorney Robert Fisher, who represented a sailing coach charged within the case said, "Right now he's out, a free man still, and his cooperation won't be complete until the very last person charged in this conspiracy is sentenced, and that is most likely going to be a while from now."