Upsetting Details Found In Phillip Adams' Autopsy Report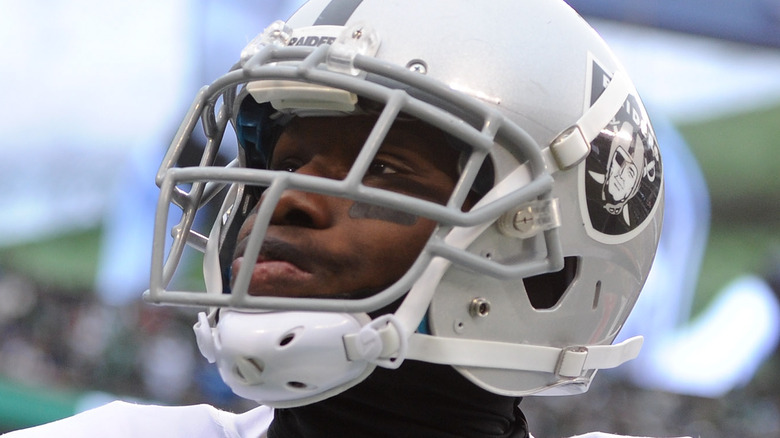 Maddie Meyer/Getty Images
NFL cornerback Phillip Adams played for a half-dozen NFL teams throughout his five-year career before quitting the game after the 2015 season. In April of 2021, Phillips allegedly shot and killed six people before killing himself, per USA Today. An autopsy was performed on Phillips following his death, and the results have now been released. The findings reveal that Phillips was struggling with a serious health condition at the time that he died.
Phillip Adams played college football at South Carolina State before he was selected by the San Francisco 49ers in the 2010 draft. Over the course of his short career, he also played for the New England Patriots, Seattle Seahawks, New York Jets, Oakland Raiders, and Atlanta Falcons. After leaving the game and prior to the killings and his subsequent suicide, Adams' behavior had begun to change "dramatically," according to his sister. In a recent news conference, doctors offered some explanation as to why.
If you or anyone you know is having suicidal thoughts, please call the National Suicide Prevention Lifeline​ at​ 1-800-273-TALK (8255)​.
He had serious CTE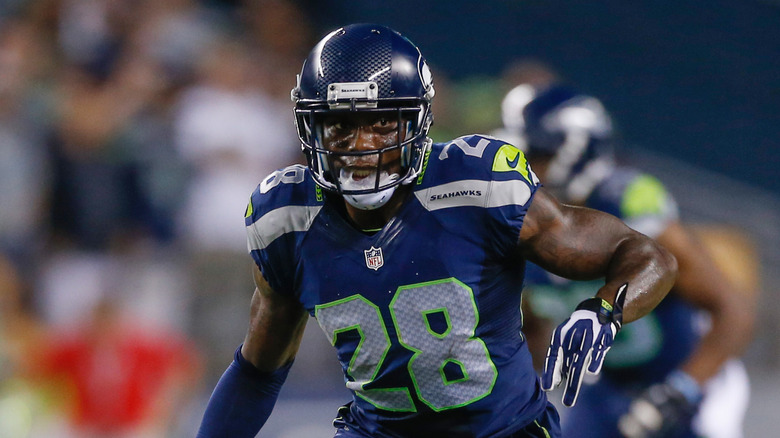 Otto Greule Jr/Getty Images
Per Yahoo Sports, the autopsy performed on Phillip Adams showed signs of unusually severe chronic traumatic encephalopathy, or CTE, a degenerative brain condition caused by repeated head injuries and serious concussions. According to Dr. Anne McKee, Adams' frontal lobe was damaged in a similar way to the brain of Aaron Hernandez, who was convicted of murder before killing himself in 2017. Based on her findings, McKee said Adams was suffering from Stage 2 CTE. Common symptoms of this stage of the disease include depression and mood swings but also, and more rarely, suicidal thoughts.
At the press conference, Dr. McKee said, "We have even seen homicidal behavior in other individuals diagnosed with CTE. It's difficult to say that it alone resulted in these behaviors because usually, it's a complicated issue with many other factors. But certainly, we have seen this behavior and it is in fact not what I would consider unusual in this disease" (Per Yahoo Sports). USA Today reports prescription amphetamines were also found in Adams' system though it is not known how they affected his behavior.