The Sad Way Ashton Kutcher Is Connected To The Hollywood Ripper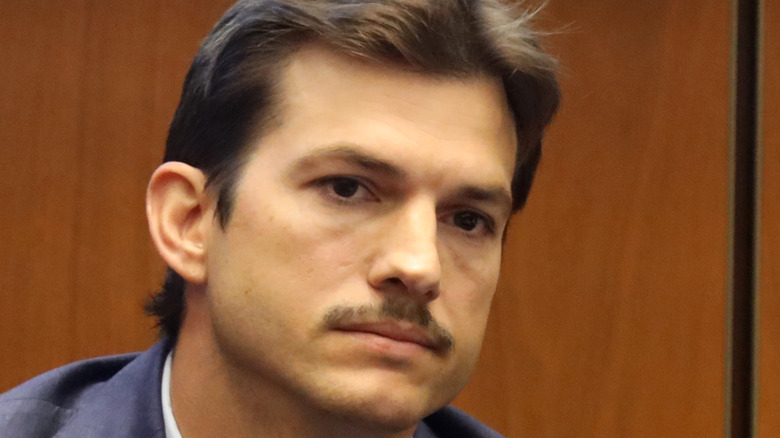 Frederick M. Brown/Getty Images
According to Oxygen, the Hollywood Ripper, also known as the "Boy Next Door Killer," murdered two women and tried to kill a third between 1993 and 2008. Per CNN, the killer, Illinois native Michael Gargiulo, was a charming handyman who would break into women's homes and stab them to death. He moved to Los Angeles with his brother in the late 1990s. Gargiulo, however, had already committed his first murder back in his home state. The Chicago Tribune reports that Gargiulo was suspected of killing his neighbor and family friend, 18-year-old Tricia Pacaccio, in 1993. DNA linked Gargiulo to the murder, and coworkers later came forth to say he bragged about the killing.
Nonetheless, it would ultimately be an attempted murder that would do him in. In 2008, Gargiulo broke into the Santa Monica apartment of then 26-year-old Michelle Murphy (via The Guardian). Murphy fought back, and Gargiulo left blood at the scene. Strangely, he apologized before fleeing. The BBC states it's this DNA that allowed police to connect him to three previous crimes — the murders of Pacaccio, 22-year-old Ashley Ellerin, and 32-year-old Maria Bruno (per A&E). Each woman had been Gargiulo's neighbor.
Ashton Kutcher's date became a victim of the Hollywood Ripper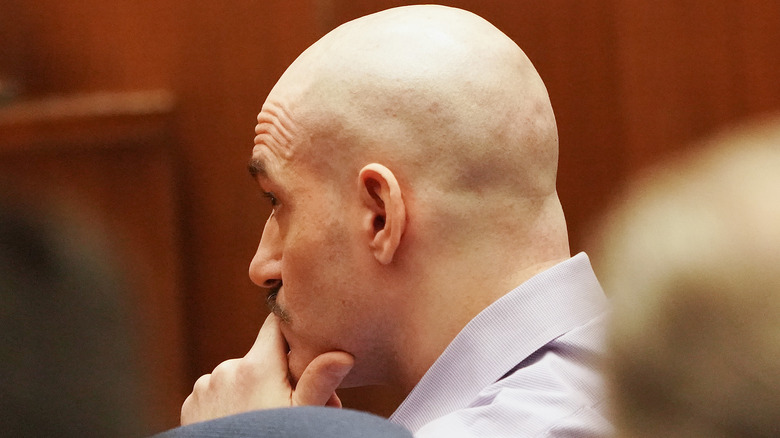 Mario Tama/Getty Images
On the night of February 21, 2001, actor Ashton Kutcher arrived at the Hollywood home of Ashley Ellerin (via Oxygen) The two were friends and had made plans to go to a Grammy party. When Kutcher knocked on the door, no one answered. A&E reports that through the window, he saw what he believed to be red wine stains on the floor but didn't think much of it. Thinking she was mad at him for being late, Kutcher left. Unbeknownst to him, Ellerin had been severely stabbed 47 times, and Kutcher had seen blood, not wine (per CNN). Although friends pointed the finger at Michael Gargiulo, who had done odd jobs for Ellerin, no physical evidence implicated him.
Per the BBC, Gargiulo struck again in 2005 when he brutally murdered Maria Bruno in El Monte. He stabbed her 17 times and cut out her breast implants. Once again, there was little evidence to suggest who had committed the crime. That is until Gargiulo attempted to murder Murphy. After the attack, he was arrested in 2008 and charged with the murders of Ellerin and Bruno. Three years later, Illinois prosecutors also charged him with the murder of Tricia Pacaccio. In 2019, Kutcher testified at Gargiulo's murder trial (via USA Today). Per The Guardian, Gargiulo was sentenced to death for his Los Angeles crimes, and he is expected to be extradited to Illinois for the killing of Pacaccio.