The Mysterious Death Of This Former O'Jays Guitarist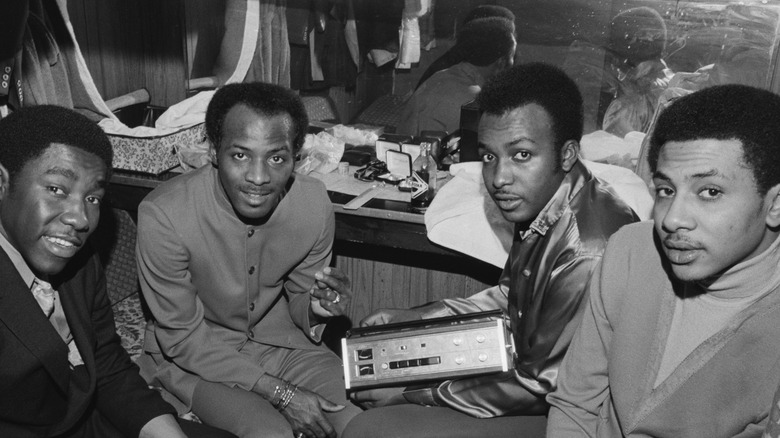 Michael Ochs Archives/Getty Images
For nearly 40 years, the partial human remains found in a plastic garbage bag behind a machine shop in Twinsburg, Ohio, remained a mystery. In February 1982, workers at the shop first found a skull as they dumped shavings in the woods behind the building, according to Akron Beacon Journal. At first, the employees thought it was an animal's skull, and they showed it around the building. But when they finally came to the realization they were holding a human skull in their hands, they called the police. A search of the surrounding property turned up the trash bag with more remains — but not a complete set.
Investigators were able to draw some preliminary conclusions about the victim. They had determined they had discovered a Black male, 20 to 35 years-old, approximately 5 feet, 6 inches tall, who may have had a curvature of the spine. A forensic anthropologist approximated that the human remains had been sitting in the wooded area undisturbed for two to four years before they were discovered, the Akron Beacon Journal reported. But nothing was there to help them confirm the identity of the individual. Local authorities held press conferences and posted flyers, hoping somebody in the community would come forward with information. Detectives ruled out a few leads, making it a cold case for decades. In 2009, the case was reopened — this time tapping into DNA databases. Still, no luck.
A race against time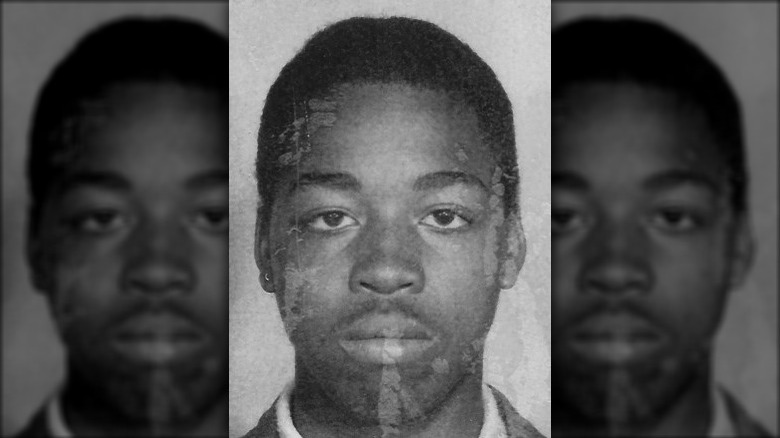 Twinsburg Police Department/Public Domain
In 2019, Twinsburg detective Eric Hendershott knew it was now or never, because soon enough there wouldn't be people still alive who would remember the deceased. Hendershott thought DNA was the best chance of identifying the remains and recalled how Joseph DeAngelo, the Golden State Killer, had been identified through the combination of DNA and genealogical databases. Per the Akron Beacon Journal, he turned to the DNA Doe Project, a nonprofit that uses genetic genealogy to help identify "Jane and John Does." The organization provided authorities with the names of potential living relatives of the person whose remains they had in their possession.
From there, researchers began building a family tree based on shared DNA and honed in on the name Little, providing several names to Hendershott. He called Margaret O'Sullivan, a woman from Cleveland who told him that she had a cousin, Frank Little, who had disappeared without a trace, according to the Akron Beacon Journal. She pointed Hendershott to Frank's brother, who now lives in Georgia, for more details. Through that DNA tracing, as well as details provided by the family, investigators identified the remains as belonging to Frank "Frankie" Little Jr., a musician and songwriter who was a member of the celebrated R&B group, the O'Jays. Per Rolling Stone, Little was with the O'Jays only briefly in the mid-1960s as a guitarist and songwriter, working with lead vocalist Eddie Levert on "Do the Jerk," "Pretty Words," and "Oh, How You Hurt Me."
Frank Little Jr. returned to Cleveland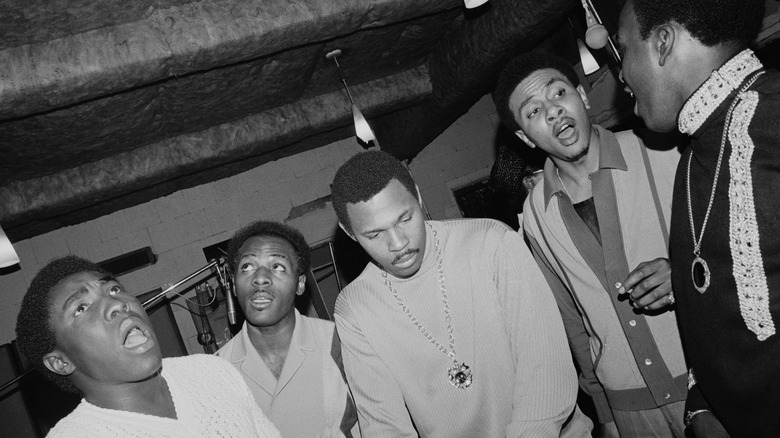 Michael Ochs Archives/Getty Images
Frank Little was born in 1943 and raised in Cleveland, leaving the area as a member of the O'Jays when they relocated to California. "Frankie was a guitarist and songwriter in the very early O'Jays," the band said in a statement (via Rolling Stone). "He came with us when we first ventured out of Cleveland and traveled to Los Angeles, but he also was in love with a woman in Cleveland that he missed so much that he soon returned." O'Jays frontman Eddie Levert lamented what the music world was missing. "He could have been a great entity in the music business," Levert told ABC Cleveland. "I never would have thought this would happen to him. I don't know why anyone would do him like that." 
Little was last known to be alive in the mid-1970s and was in Cleveland at that time. He also served in the U.S. Army for two years, including a deployment to Vietnam. Little had a daughter who died in 2012 and a son who has not yet been located, police said. Police determined Little's death was a homicide and will continue the investigation to find his killer, according to the New York Post. As for the family, they're grateful to know what happened to their relative after going missing decades ago. "It's amazing," O'Sullivan told the Akron Beacon Journal. "We're glad that we have closure now. We know he's deceased."