The Real Reason Derek Chauvin Changed His Plea In Court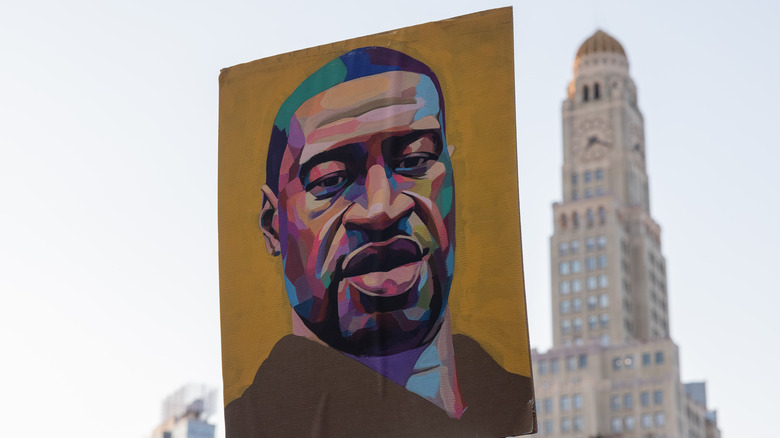 Ben Von Klemperer/Shutterstock
In June 2021, former Minneapolis police officer Derek Chauvin received a 22-and-a-half-year prison sentence for the murder of George Floyd. Per CNBC, Chauvin — an on-duty officer at the time — was videotaped kneeling on the neck of Floyd, a Black man, in May 2020 for more than nine minutes, contributing to his death. Chauvin is also charged with violating George Floyd's civil rights in a federal case. George Chauvin pleaded not guilty to these federal charges, but he has now changed his plea.
Including Chauvin, three additional officers involved in the killing of George Floyd are charged in the federal indictment for civil rights violations. According to the indictment, Chauvin and the other officers violated Floyd's right to be "free from an unreasonable seizure, which includes the right to be free from the use of unreasonable force by a police officer" (per CNN). In September 2021, all four men pleaded not guilty in the case. Prior to changing his plea, it's believed Chauvin was working on a plea deal, according to Forbes.
The sentences can be served concurrently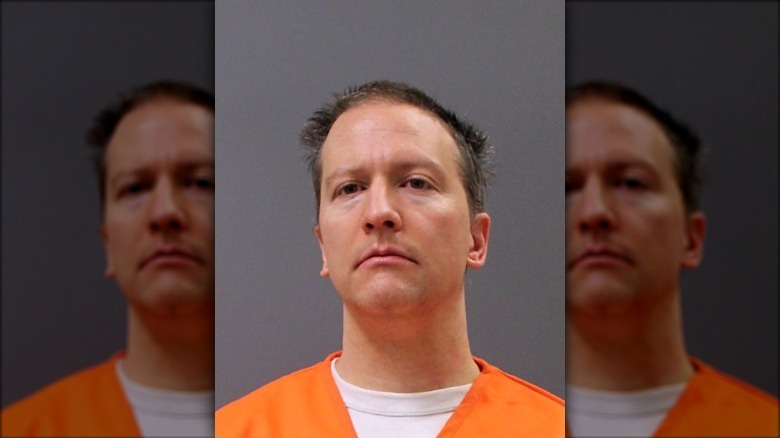 Handout/Getty Images
The real reason Derek Chauvin changed his plea to guilty is part of that plea agreement. By pleading guilty, prosecutors have requested Chauvin serve a 25-year prison sentence concurrently with his 22-and-a-half-year prison sentence for murder, according to CNN. The three other officers charged in the case will stand trial on federal charges in March 2022. There's no indication if the other former officers will plead guilty in the case. 
At the same hearing in which Chauvin changed his plea in the George Floyd federal case, he also admitted guilt in the 2017 killing of a teenager, also Black. In that case, Chauvin is accused of grabbing the boy's throat, hitting him with a flashlight, and restraining him with his knee on his back and neck area, similar to Floyd (per NPR). Whether those charges will be dropped as part of Chauvin's plea agreement remains to be seen (per CNN). At the time of this writing, Chauvin had not yet been sentenced in the federal court case.