The Truth About Loretta Lynn's Relationship With Sissy Spacek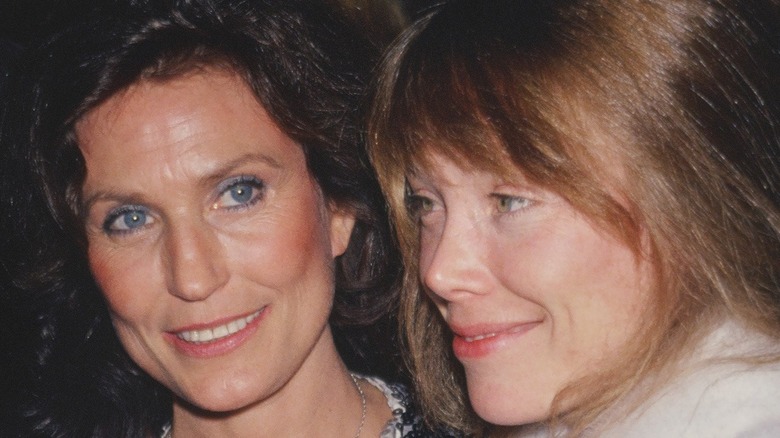 Michael Ochs Archives/Getty Images
When it came time to cast the leading role in "Coal Miner's Daughter," the 1980 biopic about legendary classic country singer-songwriter Loretta Lynn, which was based on her autobiography, both Lynn and screenwriter Tom Rickman agreed: The only person for the part was a young actress named Sissy Spacek. One of the primary reasons for wanting Spacek for the role was that besides being a musician early on in her career, she also had a very similar upbringing to Lynn's Kentucky childhood, According to Wide Open Country.
As Spacek explained to The New York Times in 1980: "My father was a county agriculture agent, and my family are good country people. A far cry from Kentucky, maybe, but good honest country people are good honest country people," she said. 
Experience with small-town American life and time spent working in the music industry bonded the women. Like Lynn, Spacek worked as a professional musician in her later teen years, where she performed as a club act, sang, and recorded commercial jingles in New York. She also sang backing vocals on other people's projects. Soon, however, she took an acting class and fell in love with the craft. "Even though acting wasn't what I'd originally set out to do, something told me to pursue it. I'm glad I did because it became what I love the most," Spacek recalled to Oprah.
Loretta Lynn and Sissy Spacek have been friends for more than 4 decades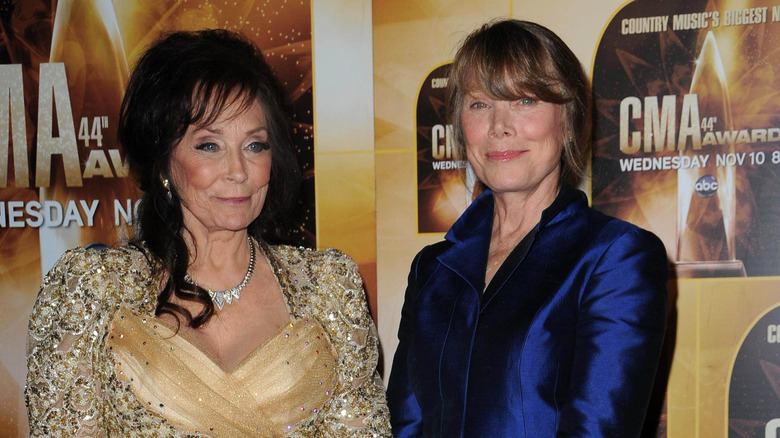 s_bukley/Shutterstock
After casting Spacek in the lead role in "Coal Miner's Daughter," Lynn and the actress quickly became friends, and it's a friendship that has lasted long after filming stopped. Lynn said that Spacek, who would win the 1981 Best Actress Academy Award for her portrayal in the movie, understood the country singer from the inside, according to the New York Times. Space recalled, "She was so sure I could do it," and that confidence in Spacek's abilities fostered her throughout her long and successful career.
In 2018, Spacek had the opportunity to return those nice words from Loretta Lynn when the singer was unable to attend the CMA Awards following a stroke. An emotional Spacek accepted the award on the country singer's behalf, saying in her speech, "From the moment we met, she's been my cheerleader, my sister, and my best friend. And it's like that almost 40 years later," according to Wide Open Country. Loretta Lynn's long-time relationship with Sissy Spacek goes to show that the two women have a connection far beyond their rural beginnings and shared experiences as professional musicians.