What James Dean's On-Set Behavior Was Really Like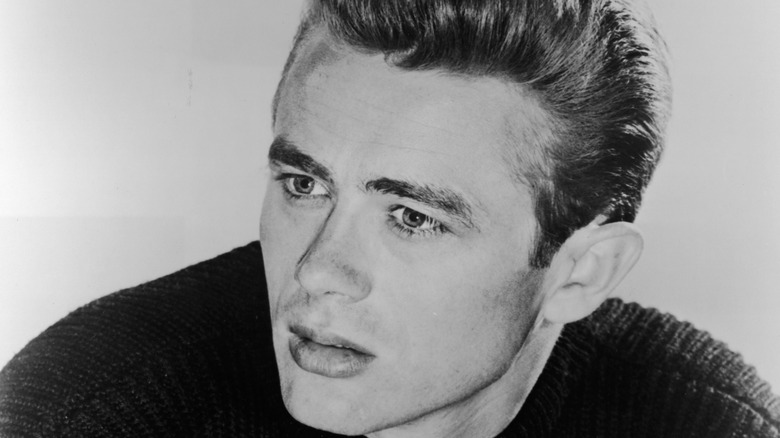 Hulton Archive/Getty Images
James Dean was the poster child for the quintessential teen rebel in the 1950s. He starred in movies, such as "Giant," "East of Eden," and "Rebel Without a Cause," in the 1950s and had a promising career before he died in a car crash at the age of 24. Despite starring in only a few films, Dean's legacy in the entertainment industry is present to this day. Although Dean was an icon for the rebels, he had a quirky personality that was noted by those who worked with him.
Actor Dennis Hopper, in an interview with the Daily Mail, recalled how "East of Eden" director Elia Kazan introduced Dean to the cast and crew. Kazan said that Dean may be difficult to work with and was a bit strange, but he was "pure gold on screen." Dean then arrived on set muttering expletives. In another strange incident, Hopper said, "He walked halfway between where we were shooting and where people were, unfastened his pants, peed, and then walked back into the scene and got it in one take." When he asked Dean why he did that, the young actor stated he was nervous and explained further by saying, "I figured if I could go and pee in front of all those people I could get back and do anything on film." And apparently, he did.
James Dean left actors confused and disturbed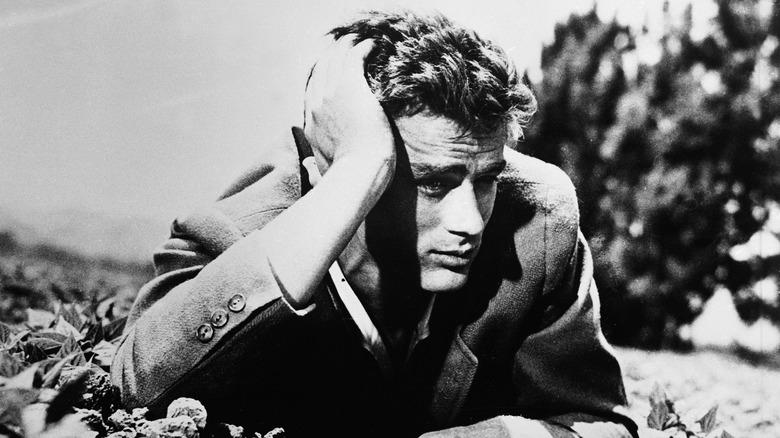 Hulton Archive/Getty Images
James Dean once acted with Ronald Reagan on the TV series "General Electric Theater." Reagan had a lot to say about Dean when they worked together on the 1954 episode titled "The Dark, Dark Hours." Reagan wasn't too happy about the fact that Dean didn't stick to the script and improvised his own lines, which left him confused. Dean started his career doing live television work, so he was accustomed to adlibbing. His co-star wasn't thrilled about that, however. Reagan wasn't the only one who was put off by Dean's improvisation. According to Biography, another co-star allegedly said, "Just make him say the lines as they're written."
Dean idolized another actor, Marlon Brando, who cemented his name in Hollywood by starring in the 1951 film titled "A Streetcar Named Desire." In fact, Dean purchased the same motorcycle as Brando had and had even started playing the bongos, a hobby that Brando enjoyed. Brando was apparently disturbed by Dean's behavior and said, "Mr. Dean appears to be wearing my last year's wardrobe and using my last year's talent" (via Purple Clover). At one point, Dean reached out to his idol to spark a friendship, but Brando declined. Instead, he said, "I gave him the name of a psycho-analyst and he went. At least his work improved," per Biography.