The Sad Truth About Elizabeth Taylor's Marriage To Richard Burton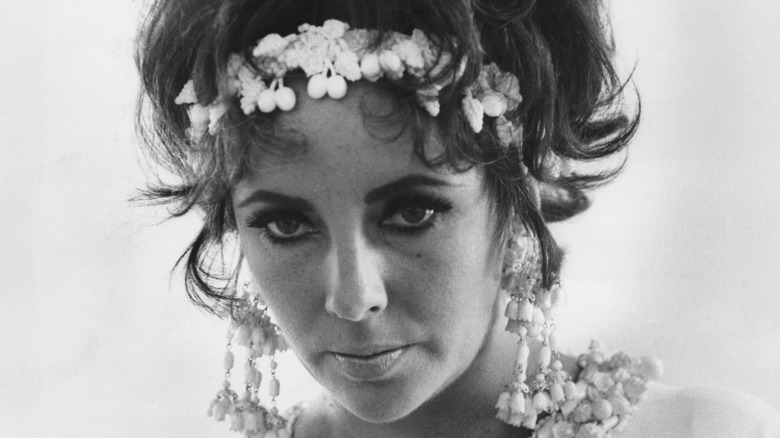 Express Newspapers/Getty Images
The world was introduced to Elizabeth Taylor and Richard Burton as a couple in 1962, when the pair met on the set of "Cleopatra," according to Biography. Both Burton and Taylor were well known actors at this point, and news soon got out that a love affair had ignited between the two, causing a media frenzy. Taylor was married several times prior to her involvement with Burton, and many of her love affairs had made the headlines. For his part, Burton was also married when he met Taylor, and a known womanizer.
Nevertheless, they were intensely drawn to one another and couldn't resist the attraction. Both Burton and Taylor were known alcoholics, and they were both infamous for living their rich and lavish movie star lifestyle to the fullest extent possible. There were even rumors that Richard Burton was physically abusive, per Biography. The volatile lovers were wed in 1964, but the sad truth about Elizabeth Taylor's marriage to Richard Burton is that, although it was intense, it never really was a happy relationship.
They sometimes fought just for fun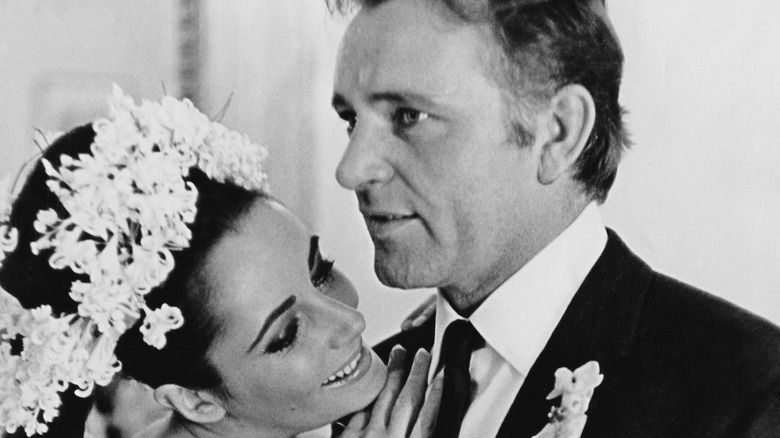 William Lovelace/Getty Images
Similar to the characters Richard Burton and Elizabeth Taylor played in the 1966 adaptation of the Edward Albee play, "Who's Afraid of Virginia Woolf," the two actors were known for an unstable and tempestuous love affair. So much so, in fact, they would frequently fight, screaming at one another, smashing TVs, and destroying hotel rooms, which were possibly spurred by Burton's reported worsening alcoholism and Taylor's supposed addiction to prescription medication.
These altercations were often serious, but per Vanity Fair, there was a performative aspect to the unhealthy conflict. "Richard loses his temper with true enjoyment. It's beautiful to watch. Our fights are delightful screaming matches, and Richard is rather like a small atom bomb going off," Taylor revealed. Also, according to Vanity Fair, Burton once said, "We will often pitch a battle purely for the exercise." Richard Burton and Elizabeth Taylor divorced in 1974, but would remarry for one year, in 1975, per Biography. Despite these troubles, Taylor said she and Burton shared a true, if doomed, connection. "From those first moments in Rome, we were always madly and powerfully in love," per Vanity Fair.
If you or someone you know is dealing with domestic abuse, you can call the National Domestic Violence Hotline at 1−800−799−7233. You can also find more information, resources, and support at their website.