Lindsey Buckingham Wasn't The First Person Fired From Fleetwood Mac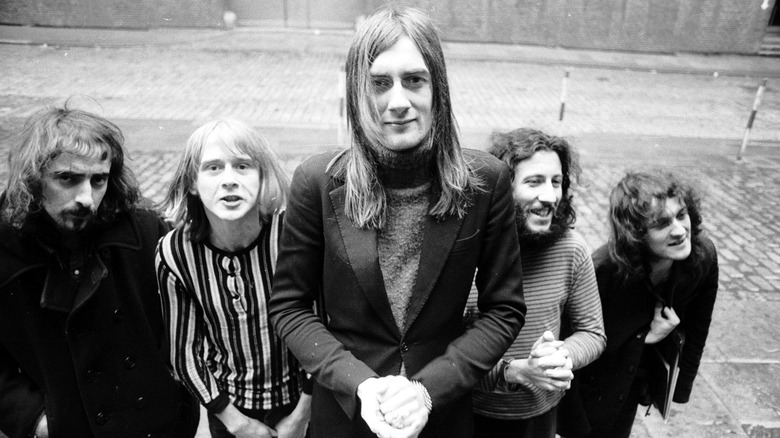 Michael Ochs Archives/Getty Images
Fleetwood Mac is a legendary rock band admired by millions of fans the world over. Their Grammy Award-winning 1977 LP "Rumours" is one of the best-selling albums of all time with more than 45 million copies sold (via Biography). But it's often a surprise when people find out there were several incarnations of Fleetwood Mac before the group ever rose to superstardom, and that guitarist Lindsey Buckingham, sacked in 2018 (per NME), wasn't the first guy fired from the band.
Originally formed as a British blues band in 1967, the group was created by guitarist Peter Green and drummer Mick Fleetwood, with John McVie on bass. Slide guitarist and vocalist Jeremy Spencer joined not too long after. The new Fleetwood Mac "played vigorous, tight, incendiary Chicago and Delta blues," according to Observer. During this period, which was known as a British blues boom, the group found quick success with its debut album "Fleetwood Mac" and the hit single "Albatross." A young 18-year-old guitarist and vocalist, Danny Kirwan, joined the band the following year.
Fleetwood Mac Fires Danny Kirwan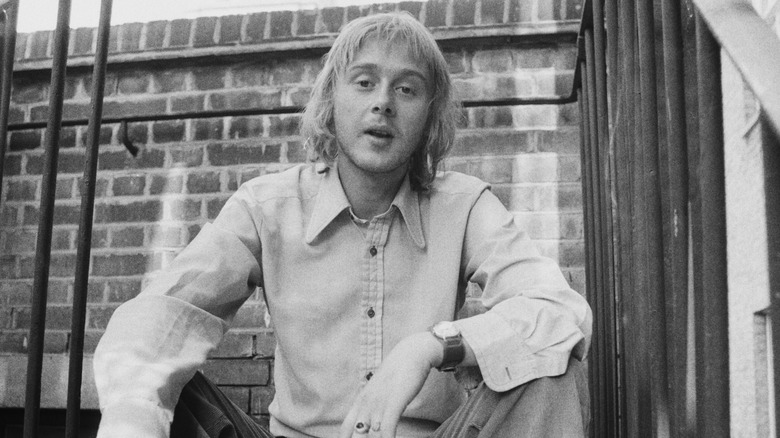 Michael Putland/Getty Images
 The five-member version of Mac at this time was a well-oiled machine and known as the Beatles of the Blues. Starting in 1969, Kirwan played on five Mac albums and is credited with writing and singing half the tracks on "Bare Trees," the band's 1972 gold-certified album (via The New York Times). Green left the band in 1970 and McVie's wife, keyboardist Christine McVie, joined that same year. And this is where it starts to get complicated.
Spencer left the group in 1971 and guitarist Bob Welch joined. Kirwan was still with Mac as they transitioned in the early 1970s from a blues-dominated band and moved into a more pop and folksy style of music. But this line-up wouldn't last either.
Long before Buckingham first left the band in the late 1980s, then returned a decade later and was finally fired in 2018 (via the Los Angeles Times), Kirwan was terminated. There are several versions of how this happened in 1972, including that Kirwan had an emotional meltdown on tour and smashed his Gibson Les Paul guitar (via The New York Times). Another story claims that he was becoming more and more difficult to work with due to alcoholism and mental instability (via Observer). The only thing that has remained constant in Fleetwood Mac from its inception until today is drummer Fleetwood and bassist McVie. The pair has been in every iteration of the group, which continues to sell out arenas to this day.
Kirwan died in 2018, age 68, survived by a son, Dominic.