Dolly Parton's Surprising First Celebrity Crush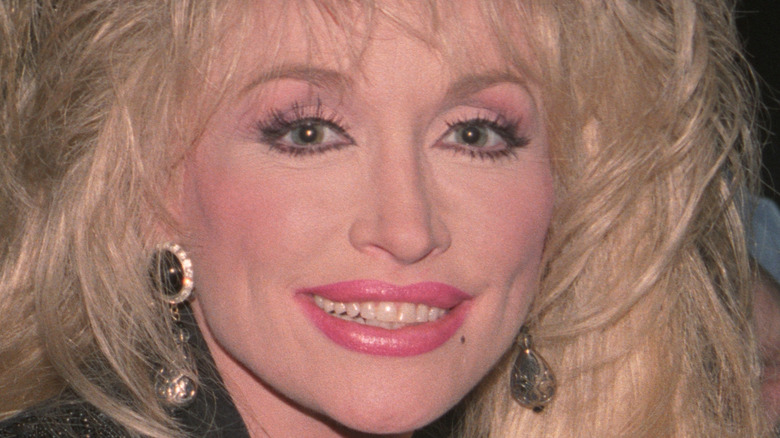 Bart Sherkow/Shutterstock
To describe Dolly Parton as anything less than a cultural icon is to do her a disservice. Although best known as the Queen of Country because of her long, successful career as a singing, songwriting hitmaker, Parton is much more than that. She is also a successful actress, author, businesswoman, and humanitarian. And it must say something about her character that she's been married to the same man, Carl Dean, for 55 years (via Biography). Both she and Dean have professed their love for each other, although Dean is rarely seen in public. Even so, Dolly has admitted to an early celebrity crush that's surprising for a couple reasons.
Keep in mind that the "Jolene" singer's squeaky-clean public image has never really been tarnished in a career that spans more than 60 years, which is saying a lot for someone in the music business. There were numerous tabloid rumors of affairs in the 1980s with several Hollywood hunks, all of which Dolly has denied. It makes it all the more unusual that she had a crush on one of the baddest boys in country music, the Man in Black, Johnny Cash.
There's no doubt that Cash, a top recording artist, was a handsome crooner who drove the ladies wild, in part because of his dark and moody songs and image. But Cash had his real-life troubles, including a recurring battle with drug addiction (via Britannica).
Dolly Parton calls Johnny Cash 'so, so, sexy'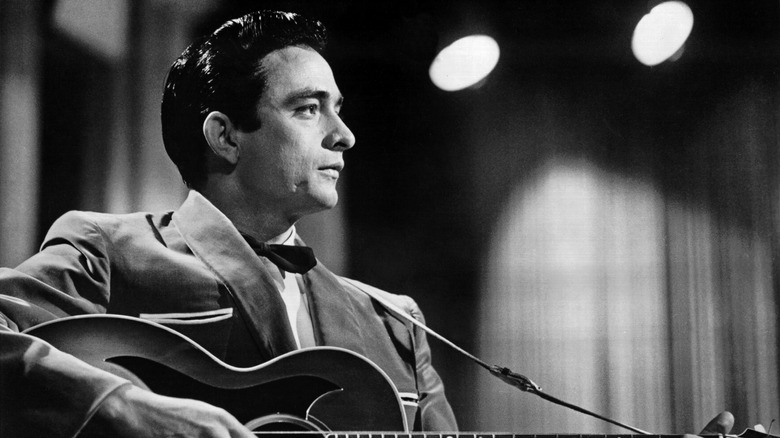 Michael Ochs Archives/Getty Images
Parton met Cash when she was just 13 years old and he introduced her for her debut performance at the Grand Ole Opry. In her 2020 book "Dolly Parton, Songteller: My Life in Lyrics," she says she immediately fell for his charm and presence. "I thought he was the sexiest thing that ever was. That's when I first felt hormones raging. It was his charisma and me being a growing girl. It was the first time a man had ever made me feel like a woman," she wrote (via Showbiz Cheatsheet). In another interview about her early crush on Cash, Parton told W Magazine that he "just had that magnetism."
"The way he moved around — you know, so sexy. I found out later he was having withdrawals from drugs, but it still touched me. He was so, so sexy." Of course, Parton went on to marry the love of her life, Carl Dean, in 1966, and the couple are still together and even renewed their vows in 2016. It just goes to show — and Parton has even said this — that young girls can have many crushes before they meet The Right One.