How Stevie Wonder Really Lost His Sight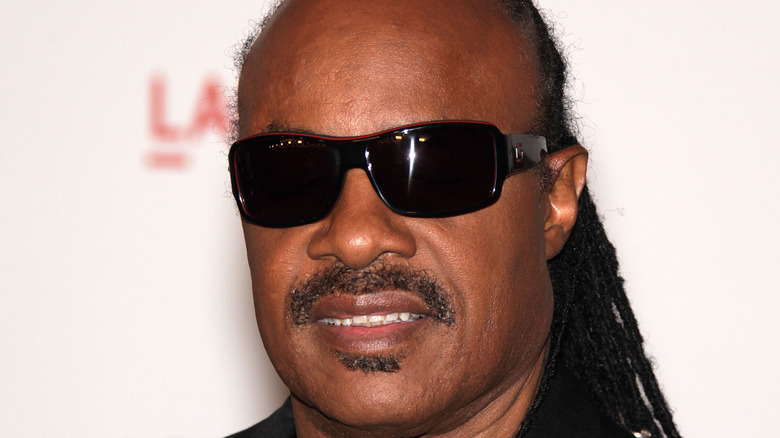 DFree/Shutterstock
Stevie Wonder is one of several blind musicians who have had a huge influence on popular music. The singer-songwriter stands among multiple Black musicians who, despite blindness, helped develop musical forms that are still affiliated with the community and have been embraced by fans of various genres. Musicians such as Blind Lemon Jefferson, Art Tatum, and Ray Charles all join Wonder, and multiple others, in helping shape music like rhythm and blues, soul, and blues into what they are today, all without being able to see.
As for Stevie Wonder, he did not go blind after having enjoyed years of being able to see, as did musician Andrea Bocelli who, according to Biography, went blind at age 12 following a playground accident. Rather, he was born with a congenital condition that threatened his eyesight, and improper medical care in his infancy prevented him from possibly beating the condition. Wonder has effectively been blind since his birth.
Stevie Wonder was born with retinopathy of prematurity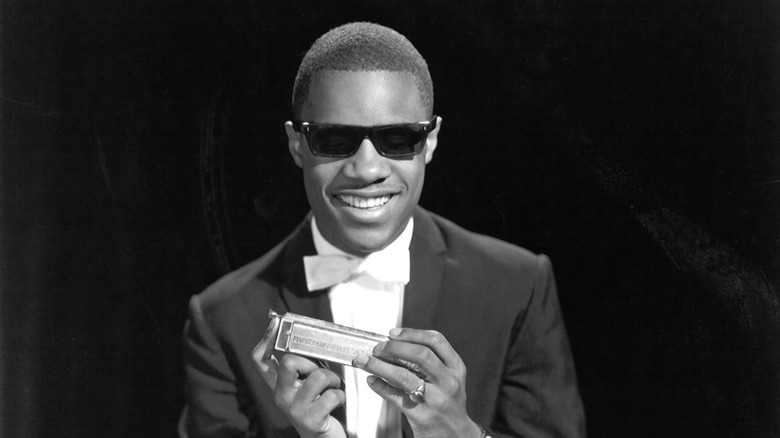 Michael Ochs Archives/Getty Images
Stevie Wonder, who was born either Steveland Judkins or Steveland Morris, according to Brittanica, came into the world on May 13, 1950, but his birth was far from routine. Specifically, he was born six weeks premature, and as a result, was born with a condition that sometimes affects preemies: retinopathy of prematurity, per Biography.
According to the National Institutes of Health, about 14,000–16,000 premature babies born in the U.S. each year have the condition to one degree or another. Fortunately, with modern medical care, almost all such babies fully recover and go on to live normal lives; a small percentage, however, will have some degree of vision loss. About 400-600, on average, will become legally blind from the condition each year.
As for Wonder, medical care was different at the time, and he was placed into an incubator. There, it's possible that he was given too much oxygen, which likely worsened the congenital condition, leaving him permanently blind.
The young lad didn't let his blindness hamper him. At the age of five, according to Oprah Magazine, he reportedly told his mother, "Don't worry about me being blind, because I'm happy."