The Sad Truth About Prince Charles And Princess Diana's Marriage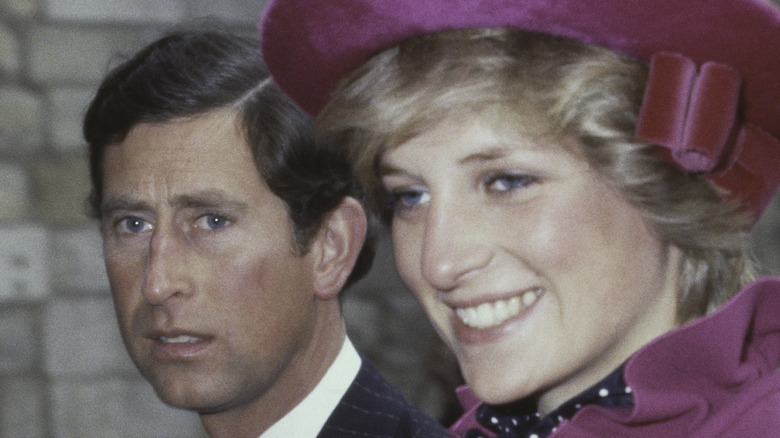 Fox Photos/Getty Images
The date was July 29, 1981 and the world was raptly watching their television screens. The occasion was the wedding of Prince Charles and Lady Diana. Their story made people swoon — a prince swept a commoner off her feet and brought her into the royal family. Millions of people saw them exchange vows at St. Paul's Cathedral in London, including a huge crowd outside, per the BBC. They became husband and wife and it seemed that they were destined to become king and queen at some point in the not-too-distant future. 
It seemed like the two were in a marriage that few could dream of. A prince married to a stunningly beautiful woman. Fairy tale authors could only hope to dream of something like this. Their home was the enormous Buckingham Palace and they got to travel around the world in style, with people straining to get a glimpse of them in public. 
Unfortunately, that fairy tale was nothing more than that. Worse, it turned into a nightmare, mostly for the princess, and their marriage would finally shatter. One of them would die in a tragic accident. 
Prince Charles had secrets that he hid from Princess Diana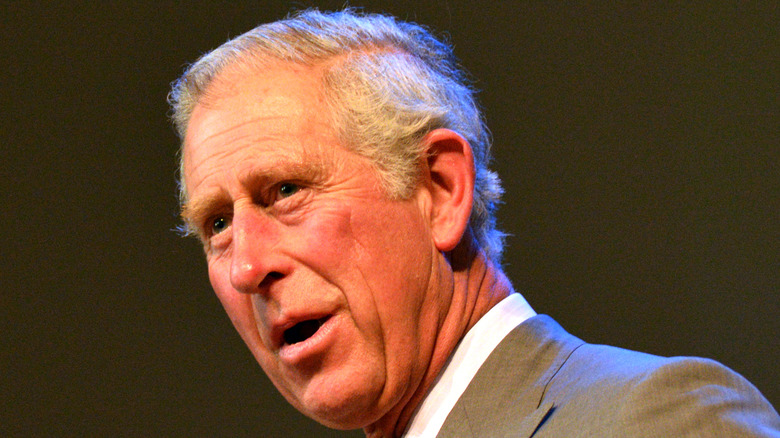 ChameleonsEye/Shutterstock
To start off, Prince Charles had a girlfriend before he met Diana. Her name was Camilla Shand and they met in 1970. Although they had a great relationship, the royal family thought she was unsuitable to be a wife to Charles. Ultimately, she married Andrew Parker Bowles, becoming Camilla Parker Bowles, the name by which that the people of Britain now know her. Even though she loved the prince, she helped him pick Diana to be his wife (per Biography). 
That wasn't the end, though. Charles continued to see Camilla despite being married to Diana; their relationship spanned more than 25 years. Diana met Camilla early on. For his part, Charles said that he was faithful to Diana despite his constant conversations with Camilla, and some even say that Diana was unfaithful first, according to Newsweek. Charles claimed that only later on when his relationship with his wife was broken did he fully commit adultery with Camilla. 
Ultimately it all came to a head in 1994, 13 years after that lavish wedding, and Charles publicly admitted that he had been cheating with Camilla, via The New York Times. Diana and Charles separated and divorced in 1996, according to History. That was not the end of the story, though. 
The British public long sided with Diana, even after her death
David Levenson/Getty Images
When people learned of this, they sided with Diana. They enjoyed watching her live her best life with her new boyfriend, Dodi Al Fayed. Then there was that fateful night in 1997 when she was killed in a car crash while trying to evade paparazzi, according to History. The public's anger swelled even more at Charles, a feeling that led to his delaying marrying Camilla until 2005, via Bride. As the years have gone by, though, their view has softened and Camilla has been a strong part of the royal family. 
But that still does not take away from the fact that the world was force-fed a complete fabrication in 1981 when the "fairy tale wedding" turned out to be a book of lies that was only presented because both Charles and the royal family were apparently more interested in image than love. As a result, Diana and her children, Princes William and Harry, were forced to see this play out in a public way. 
Life goes on and Charles and Camilla live theirs. But the fairy tale book has been closed for a long time.