The Surprising Way AC/DC's Music Is Being Used By Medical Researchers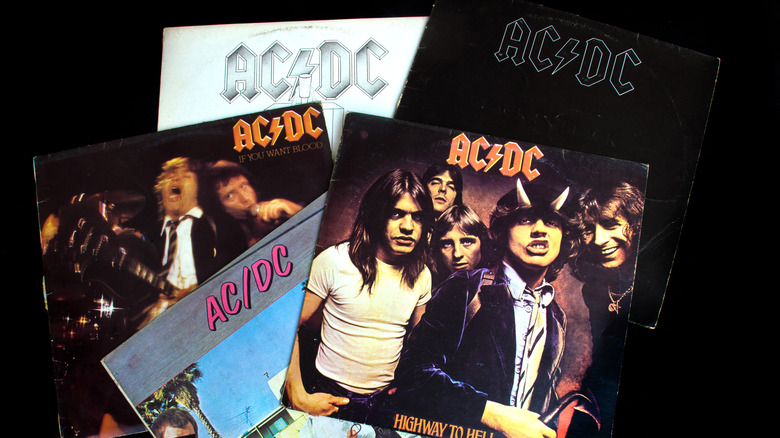 dean bertoncelj/Shutterstock
Australian rock band AC/DC was one of the most beloved bands in the late '70s and '80s. Hits such as "Highway to Hell," "It's a Long Way to the Top," and "You Shook Me All Night Long" had fans rocking out, but one of their songs has made its way into the field of medical science. Researchers at the University of South Australia have discovered that playing rock music while administering drugs during chemotherapy treatments makes the process more efficient, as reported by Ultimate Classic Rock.
Senior researcher Nico Voelcker said that they've been using AC/DC's song "Thunderstruck" in the course of the study. According to him, coating a micro-particle is crucial in order to deliver the optimal amount of drugs to a cancer cell. Microparticles are porous by nature, so researchers created a Teflon-like coating to ensure the drugs don't escape, per The Lead. Typically, plasma is ignited on the surface of a particle to create a coating. However, that only coats one side and leaves the other open. This is where rock music comes in. The researchers found out that vibrations in rock music caused particles to bounce up and down, which effectively coats the entirety of the particle. So far, the process has only been used in chemotherapy drugs, but Voelcker stated that it has a high probability of being effective for other treatments as well.
The findings of the research
Michael Ochs Archives/Getty Images
The researchers found out that playing "Thunderstruck" through loud speakers increased the efficiency of delivering drugs. "The overcoating resulted in a markedly slower release of the cytotoxic drug, and this effect correlated positively with the plasma polymer coating times, ranging from 2-fold up to more than 100-fold," the study's Abstract read (via ACS Publications). The coating resulted in the improved delivery of drugs straight to the cancer cells.
Based on experiments, Professor Nico Voelcker said that hard rock music "worked particularly well." However, they specifically chose "Thunderstruck," as it had a connection to the research they were conducting. "Plasma is the fourth stage of matter. We used a cold plasma, but an example of a hot plasma would be the rays of thunder. We ended up using Thunderstruck because we liked how it linked thunder and plasma gas," Voelcker said, per Ultimate Classic Rock. The team has moved on to the next phase of their research to see whether the same results can be achieved with other types of drugs.