Could The Beach Boys Actually Surf?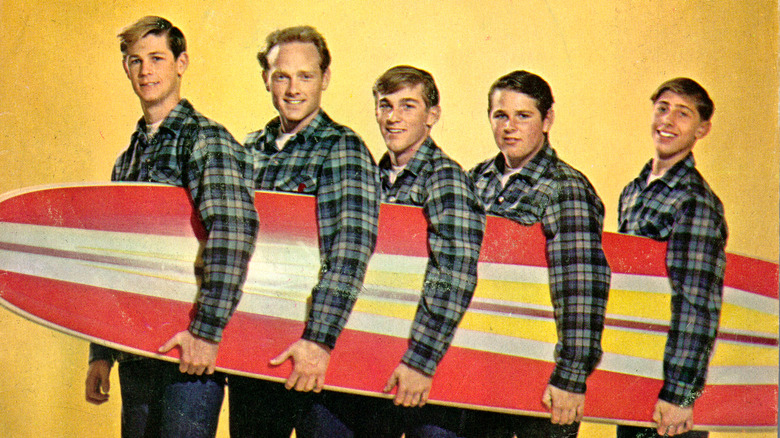 Michael Ochs Archives/Getty Images
The Beach Boys were formed in California in 1961. Their songs about sunny beaches, summer romances, and surfing gave birth to the California Sound aesthetic of the '60s, per Everything Explained Today. Their first successful hit titled "Surfin'" was released in 1961 and from there, the Beach Boys released a number of songs about surfing, including "Little Surfer Girl," "Surfin' USA," and "Catch a Wave," among others. It's easy to assume that the Beach Boys lived their life just as their songs described, but that was not the case.
In an article Linda Mcveigh wrote for The Harvard Crimson in 1965, she said, "The Beach Boys — the three Wilson brothers, a cousin, and a neighbor — are aware of the disparity between the Beach Boy image and what they actually are, but they don't mind." Mcveigh went on to write that the band's drummer changed from his laid-back Beach Boy concert costume to an attire that looked like "an expensively-tailored cowboy" as soon as he left the stage. The band's sense of style wasn't the only gap when it came to the Beach Boys' onstage persona and their personal lives; Among the five members, only one knew how to surf.
Dennis Wilson was the only surfer in the group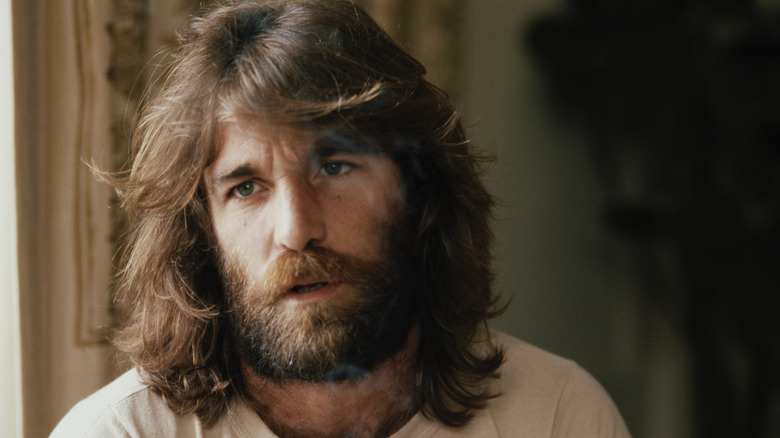 Michael Putland/Getty Images
Beach Boys co-founder and drummer Dennis Wilson was the only member of the group that could surf. In fact, it was his idea to sing songs about surfing and the beach lifestyle. In an interview with Circus Magazine in 1976, Wilson was asked whether he was the best surfer in the group. He answered, "The only surfer. Al's tried it a couple of times; Brian likes inner-tubes; Carl likes boats," (via Cinetropic). During the interview, Wilson also shared the various places where he enjoyed surfing, such as Hawaii and Australia.
Sadly, the waves that Wilson loved so much also caused his death. He suffered from drug and alcohol abuse, and near the end of his life, he was almost bankrupt. On December 28, 1983, Wilson was found dead at the Marina del Rey harbor. He was 39 years old. He spent the day on a friend's yacht and was swimming when his friends noticed that he didn't resurface after diving into the water. The investigation into his death concluded that no foul play was involved and his drowning was an accident, as reported by The New York Times. He was buried at sea, just like what he wanted. Beach Boy Al Jardine, said, "The Beach Boys' entire career is bathed in Dennis' love of the ocean. It was only right that he went back there" (via Rock and Roll Garage).