Whatever Happened To Rakim?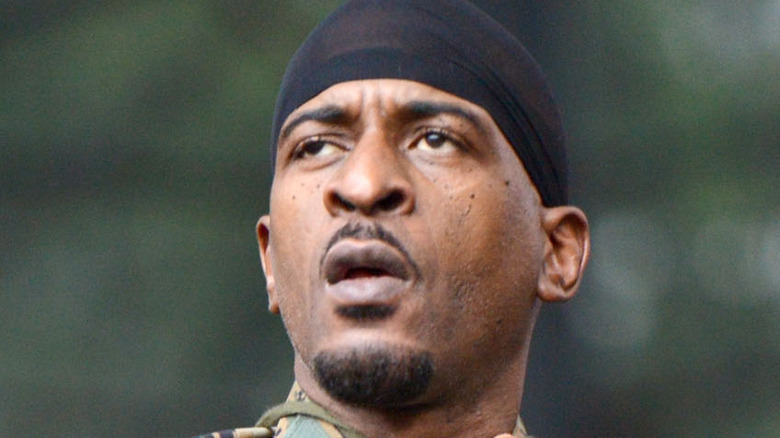 Scott Dudelson/Getty Images
In music and entertainment, there are only a few people who are known by one name. Madonna, Prince, Elvis, and Rakim, just to name a few. Many consider Rakim, real name William Michael Griffin Jr., per The Famous People, one of the best rap lyricists of all time. He has been on a first-name basis with the world ever since bursting onto the scene with Eric B. in the 1980s, per IMDb. They had such hits like "Follow the Leader," "Let the Rhythm Hit 'Em," and "Paid in Full." They shared the spotlight with other hip-hop groups like EPMD, De La Soul, Pete Rock and CL Smooth, and a Tribe Called Quest, just to name a few. 
Eric B. and Rakim played to tens of thousands of adoring fans night after night. But, as often happens in the music industry, no matter the genre, tensions occurred. Some groups are destined to stay together forever, while others split. Over the years, the duo would split up and then regroup and then split up again. The main reason was business. But it left fans wondering: What happened to Rakim? 
Rakim is still going strong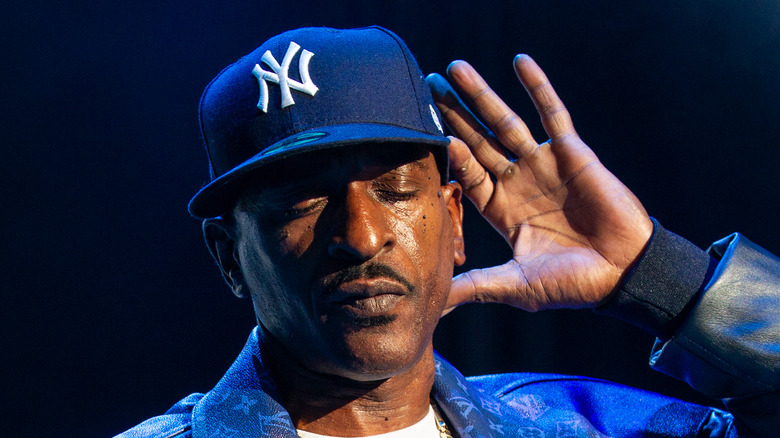 Miikka Skaffari/Getty Images
The main reason for the first breakup, as Rakim told NPR in 2018, was that there was a disagreement on how the two of them were doing to divvy up money from a three-record deal. The initial plan was for each of them to do a solo album and then do the third album as Eric B. and Rakim. The problem was that Eric B. reportedly thought that he was not going to be getting enough money out of this, so he just walked away. To quote an EPMD album title: "Business Never Personal." 
Rakim, who released three albums after, per Discogs, admitted that he harbored a grudge over it for a long time, and the two of them were on the opposite ends of the rift until they mended their ways for a reunion. Hip-hop fans were thrilled to see the legendary duo back together again. 
In 2021, Rakim was still going strong, launching a tour with DJ Jazzy Jeff, per the New York Post. Even though he is in his early 50s, his lyrical flow is still as good as it was when he was in his late teens and 20s. Fans should not expect him to go anywhere any time soon.