Here's Who Inherited Farrah Fawcett's Money After She Died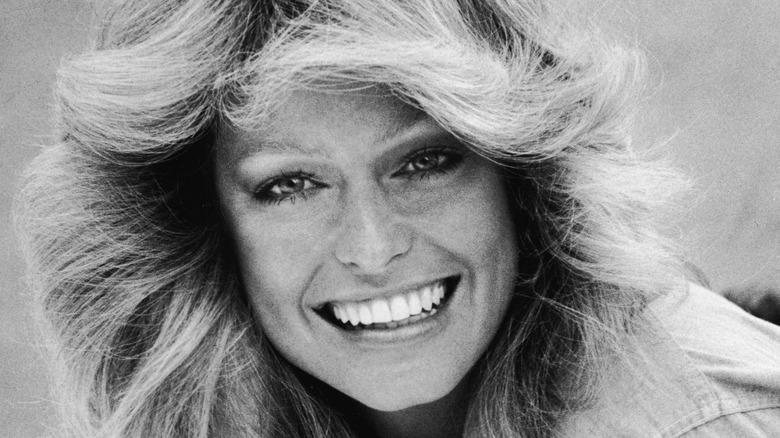 Hulton Archive/Getty Images
Pop culture icon Farrah Fawcett is known for her feathered hair and the classic pin-up poster in which she dons a red bathing suit (via Biography). According to A&E, the Texas native found success after moving to Los Angeles. Fawcett quickly became a star in the 1970s when she landed a role on "Charlie's Angels." Considered a sex symbol, she later turned her attention to more serious roles and even posed for Playboy at the age of 48. In 1973, Fawcett married actor Lee Majors (per AmoMama). It was through Majors that Fawcett later met her long-time love, actor Ryan O'Neal (via Biography). 
Strangely, Majors asked his friend, O'Neal, if he could take his wife out to dinner. O'Neal and Fawcett had an instant connection, and her marriage to Majors was already falling apart. After her divorce from Majors in 1982, Fawcett and O'Neal officially got together (via Country Living). Although they never married, the pair had a son, Redmond, in 1985. The relationship was said to be tumultuous, and in 1998, they split when O'Neal was allegedly cheating. 
They reunited in 2001 when he was diagnosed with leukemia. O'Neal quickly went into remission. In a twist of fate, Moffitt writes that Fawcett would be diagnosed with anal cancer in 2006. O'Neal then dedicated his time caring for Fawcett. She was declared cancer free a year later. Sadly, it was found that Fawcett's cancer had returned and spread to her liver only a few months later.
Farrah Fawcett's longtime partner got nothing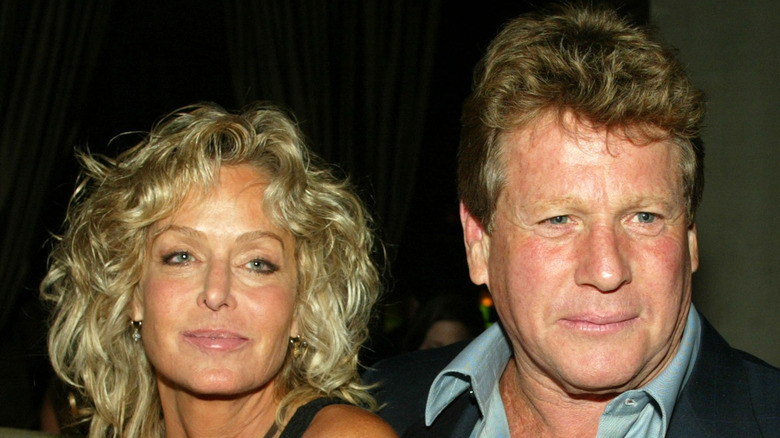 Kevin Winter/Getty Images
As her condition progressed, Fawcett valiantly filmed her cancer journey for a documentary titled "Farrah's Story," which was made to bring more awareness to the disease (via The Guardian). Tragically, the project would be her last. According to Biography, Farrah Fawcett died on June 25, 2009, at the age of 62. Showbiz Cheatsheet reports that Fawcett was worth an estimated $20 million at the time of her death. Who would her millions go to?
ABC News writes that Fawcett left nothing in her will for O'Neal, her partner for decades. His son, Griffin O'Neal, later commented that his father wrongly believed he would receive everything. Fawcett, however, left $500,000 each to her nephew, Gregory Walls, and father, James Fawcett. An ex, Gregory Lawrence Lott, got $100,000. Per LiveAbout, all of her personal items, like clothing, jewelry, and furniture, went to her nephew. Her artwork was gifted to the University of Texas at Austin, Fawcett's alma mater (via Trust Counsel).
Fawcett and O'Neal's son Redmond received the most from the will: $4.5 million. However, People reports that there was a stipulation to his inheritance. The money was put into a trust fund overseen by Fawcett's manager and could be only used for his health care. This was done so Redmond, who reportedly suffers from addiction and has gone through his fair share of legal trouble, could use the money for rehab and his well-being. The rest of Fawcett's money went to the Farrah Fawcett Foundation, which she founded in 2007 to aid cancer research and patients.
The fight over an Andy Warhol painting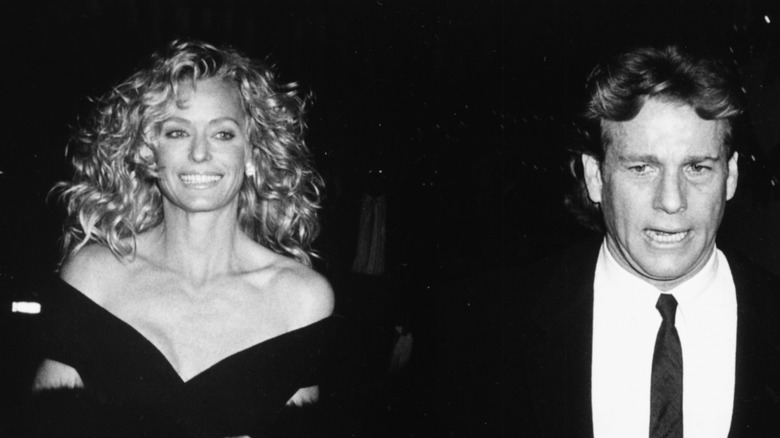 Kevin Winter/Getty Images
As specified in Fawcett's will, all of her artwork was left to the University of Texas at Austin (via LiveAbout). Trouble arose when the university sued O'Neal on claims that he had taken a portrait of Fawcett made by none other than Andy Warhol. They asserted the painting, which is worth millions, was theirs. O'Neal, however, believed it was his. Per Trust Counsel, the portrait was made in 1980 and is one of two originals. One was given to Fawcett, the other allegedly to O'Neal. When the pair broke up, O'Neal asked Fawcett if she could store the portrait for him. She kept it until her death, at which point, O'Neal took it back.
Though the university already had the other Warhol portrait, they wanted O'Neal's. According to CNN, the university had been tipped off by Fawcett's ex, Greg Lott, that there were actually two Warhol portraits. O'Neal later testified in court that he had arranged for Warhol, who was a friend, and Fawcett to meet on the grounds that he would make a portrait for each of them. Warhol reportedly agreed.
Friends of the pair stated that Fawcett and O'Neal would recount the story again and again throughout the years. O'Neal also broke down, saying that he spoke to the portrait as a way of dealing with his grief. In 2013, it was ruled that the Warhol portrait did indeed belong to O'Neal (via The Guardian). In 2019, the Daily Mail reported that O'Neal was selling the portrait for $18 million.